Honors College Courses for High School Seniors
Taking an Honors Course as a High School Senior
Are you interested in the Honors College? Are you currently in high school, but would like to give a college course a try? The Honors College welcomes you as a High School Student Guest.
If you have been admitted to the University of Wyoming as a Non-degree Seeking Undergraduate Student, you are welcome to apply to take courses offered by the Honors College. 
How to apply:
The Honors College offers Colloquium I in the fall and Colloquium II in the Spring, and those two courses also help fulfil Communication 1 and 2 requirements. If you would like to take Colloquium, please complete the High School Guest Honors College Application.
If you have any questions, please contact the Honors College advising at honorsadvising@uywo.edu.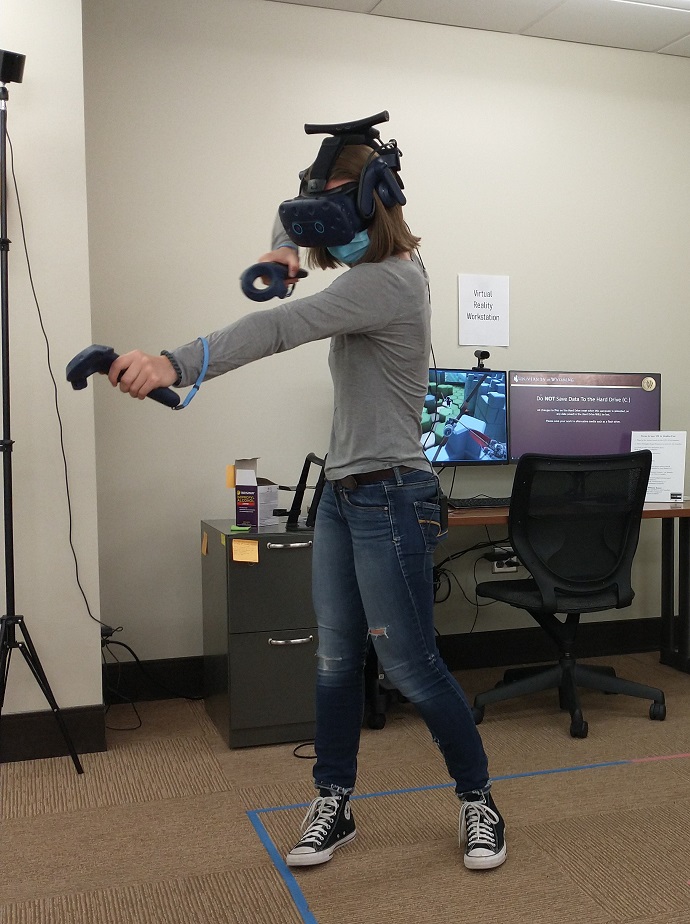 Frequently asked questions:
What is Honors Colloquium?
Honors Colloquium is a two-semester sequence of courses designed to introduce you to the Honors College and to modes of inquiry and expression at the University of Wyoming. The theme for the fall semester course is "dreams and reality," a topic we will explore from multiple disciplinary perspectives. Together, we will investigate how our sense of reality depends upon dreams and how dreams, in turn, extend and complicate our understanding of what reality might be. In the process, we will explore how, through grappling with dreams and reality, people historically have found meaning in the world and continue to do so, which will lead into the spring semester where we will explore the question: "What does it mean to be a human being?" Please check out the our Colloquium cirriculum to learn more.
How do I enroll in Colloquium?
Once you submit your application, the Honors Advising team will contact you to let you know if you have been accepted into Colloquium. Because the Colloquium is reserved for current first-year Honors students, you are not able to add the course to your schedule on your end. The Advising Team would add the course to your schedule. You will be notified once the course is added to your schedule.
Can I take Colloquium II before Colloquium I?
You are eligible to take Colloquium II if you have completed COM 1 (part of the USP Communication sequence at UW and a general education requirement) with a grade of B or better. If you have not already completed a COM 1, you need to take Colloquium I before Colloquium II. It is encouraged that you take Colloquium I in the Fall and Colloquium II in the Spring.
Can I take an online section of Colloquium?
It depends. We strongly encourage you to take Colloquium in-person. If you have a distance limitation or need, please contact honorsadvising@uwyo.edu. These requests for online/distance learning will be reviewed on a case-by-case basis. 
How many credits do I earn from taking Colloquium?
Colloquium I and II each carry 3 credits, and they also fulfil part of the University's USP requirements, COM 1 and COM 2.
If I attend the Honors College at UW after high school graduation, am I required to take Colloquium again?
No. If you have finished Colloquium I and II as a high school guest, you will not be required to Colloquium again as a first-year college student, and you may start taking Honors upper division courses. However, the Honors first-year SOAR badge is still required for you.