To address critical health care needs and expand primary health care services in the State, the University of Wyoming developed the Educational Health Center of Wyoming (EHCW). Established February 25, 2013, the EHCW is a co-applicant with the University of Wyoming and is the governing board for the University of Wyoming Family Medicine Residency Programs (UWFMRPs) located in Casper and Cheyenne.  The Casper and Cheyenne residency programs have been serving Wyoming residents since 1976 and 1980, respectively.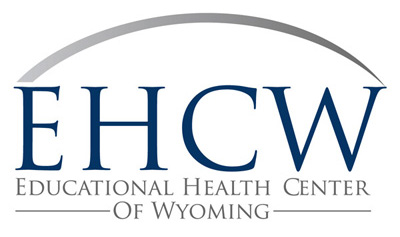 The Educational Health Center of Wyoming (EHCW) provides comprehensive primary care services in Casper, Natrona County and Cheyenne, Laramie County. This service area is situated in South Eastern and Central Wyoming with a combined population of about 205,935, accounting for approximately 36 percent of the total Wyoming population. The program in Casper has 8 residents per year, and the program in Cheyenne has 6 residents per year. 
EHCW Mission: It is the mission of the EHCW to promote health professional education through quality health, dental and other health-related services to the citizens of Wyoming without regard for their ability to pay.
EHCW Vision: Graduates of the EHCW will become leaders in their profession as outstanding providers of rural family medicine in Wyoming.
EHCW Values: Professionalism/Education/Service/Excellence
Albany Community Health Clinic
1174 N. 22nd Street
Laramie, WY 82072
Phone: 307.766.3313
After Hours: 307.632.2434
Fax: 307.766.3316
Website: https://albanycommunityhealthclinic.com/
Wyoming Family Practice – Casper
1522 East "A" Street
Casper, WY 82601
Phone: 307.234.6161
Administrative Fax: 307.234.7033
UW Medical Records Fax: 307.234.7027
Website: https://wyomingfamilypractice.com/
UW Family Medicine – Cheyenne
820 East 17th Street
Cheyenne, WY 82001
Phone: 307.632.2434
Administrative Fax: 307.634.7691
Email: uwfmcb@uwyo.edu
Website: https://uwfamilymedicine.com/