Preparing for Arrival
Congratulations on your admission to the University of Wyoming!
Join the ISS community on Facebook  |  Visit ISS on Instagram
---
1. Apply for Your Student Visa
Once you have received your Form I-20 and other materials from UW, you must apply for a F-1 visa at the US consulate.
It is recommended that you allow plenty of time to obtain the F-1 visa foil from the U.S. embassy or consulate. The U.S. Department of State has indicated that the process of issuing visas to some individuals might be considerably delayed due to security clearances. Please note: Receipt of the Form I-20 from UW does not guarantee that you will receive a visa foil from a U.S. consulate.
Do not make travel reservations until you have obtained your visa. Individual consulate/embassy visa processing times may be found on the State Department Web at: https://travel.state.gov/content/visas/en/general/wait-times.html.
To Apply for Your F-1 Visa:
1. Pay I-901 SEVIS Fee - F-1 visa applicants are required to pay a SEVIS fee which is used to support the SEVIS program. The fee must be paid prior to applying for your visa. A receipt of payment must be shown at the time of the visa application. The fee may be paid online at the I-901 Fee Page.
2. Complete the DS-160 visa application online - You will complete the DS-160 visa application and pay the application fee online at the Consular Electronic Application Center website. You are required to upload your official photo with your DS-160 application. View official Photograph Requirements before uploading your photo. Read more about the visa application at DS-160: Frequently Asked Questions.
3. Schedule Your Interview - You should schedule your interview at the US embassy or consulate in the country where you live. You may schedule your interview at another US embassy or consulate, but be aware that it may be more difficult to qualify for a visa outside of the country where you live. Select your embassy or consulate from the US Department of State US Embassy and Consulate list.
4. Attend Your Interview at the Consulate - The visa application requires a Form I-20 and other documents. Consult the US embassy or consulate website for specific documents/proof requirements. Generally, you will be required to show your Form I-20, receipt for I-901 SEVIS fee payment, Form DS-160 (visa application) confirmation page, and application fee payment receipt. You may also be asked to show an invitation letter from your sponsoring faculty or department, ability to pay all costs while in the US (financial support as submitted to UW for I-20 issuance if not paid by UW), marriage certificate if bringing a spouse with you, and proof of intent to return to your home country after your visit to the US. You may also be asked if you have worked, studies, or resided in the United States previously.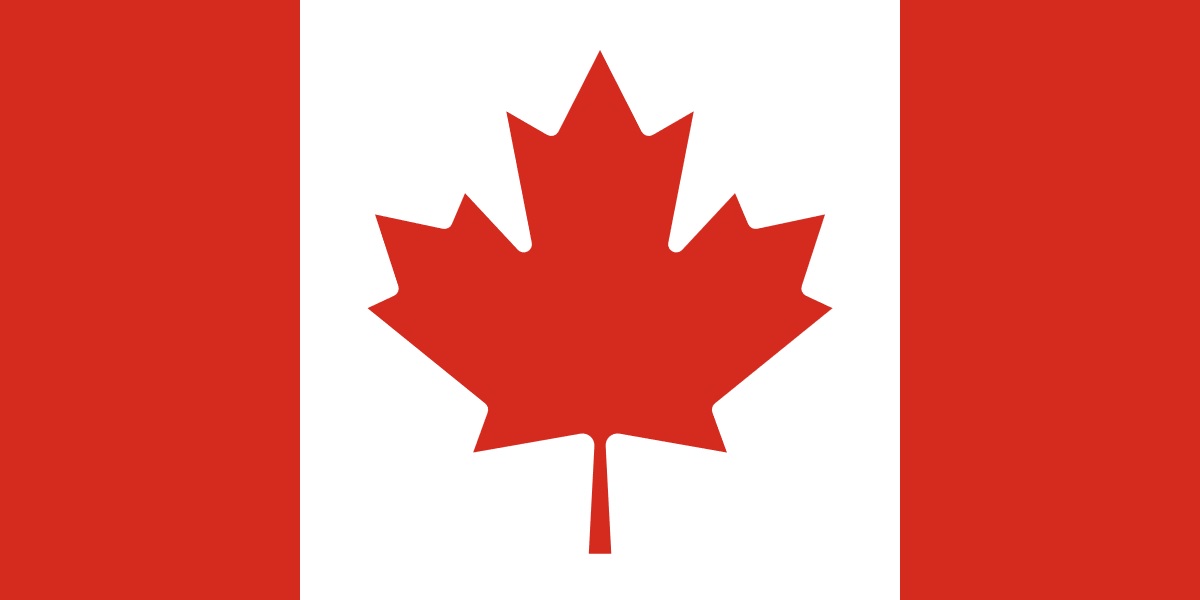 Canadian Citizens—Canadian citizens do not need a F-1 visa foil in their passport, but rather obtain their visa status when they enter the United States by showing proof of citizenship, the UW Form I-20, proof of financial support, and proof of payment of the I-901 SEVIS fee. Canadian citizens do NOT need to make an appointment at the US embassy or consulate.


Study in the States offers free government resources that explain the rules and regulations governing the international student process in the United States.

What happens if I am denied a student visa?
---
2. Log into your interactive checklist on WyoWeb
The WyoWeb portal will contain all of your main information, including enrollment, financial aid, and scholarships. First, you will need your username and password. To view your checklist, there will be a link in the WyoRecords section; it will prompt you to log in with your username and password to view your information. Need help creating a username and password? Check out this video!
Undergraduate, bachelor's degree-seeking, students only (exchange students do not need to confirm). This is a required step that lets us know that you intend to enroll at UW. If you are unable to pay the fee at this time, continue to confirm your enrollment without submitting payment.
All students must provide proof of two doses of MMR immunization before registering for classes. International students may also need to undergo tuberculosis testing after arrival at UW. For further information about the MMR vaccination requirement, please contact Student Health Service.
If you plan to live on campus, apply immediately.  Contact Residence Life and Dining Services for any questions about on-campus living.  If you will live off-campus, start your apartment search now. All freshmen (1st-year, bachelor's degree-seeking students) are required to live on campus.
Only required for freshmen and some other undergraduate students. If you need to take this exam, it will show up on your WyoWeb checklist. Information from this exam will be used to place these students in math or math-related classes. You may take this exam on-campus when you arrive or online.
 
E. Submit Final Transcripts and English Translation
To finalize your admissions, scholarships, and financial aid, please have final official transcripts and their English translations (if not already in English) sent to the UW Admissions Office. You can verify this process has been completed through WyoWeb.
University of Wyoming Admissions
Dept. 3435 | 1000 E. University Avenue | Laramie, WY 82071
Per University Regulation 2-201 and the UW Admission Policy, international (non-citizen) students are automatically enrolled in the medical insurance each semester. International students may waive the University of Wyoming Student Medical Insurance if their circumstances meet requirements outlined in the corresponding policy and the adopted portions of 22 CFR 62.14.
---
3. Advising and Registration
The University of Wyoming has a mandatory advising policy for all students. Contact your department of study or review the college information on WyoWeb to learn more about getting advised so you can register for classes.
New students can contact their departments to discuss class registration prior to traveling to the United States.
Students who are not advised when they arrive for orientation will register during the mandatory orientation.
Agriculture and Natural Resources
Arts and Sciences
Business
Education
Engineering and Applied Science
Health Sciences
Exploratory Studies - Center for Advising and Career Services
Once you have been advised and given your Personal Electronic Registration Code (PERC), you may register for classes through your WyoWeb under the To-Do Items on your "Checklist" tab.
---
4. Transportation to Laramie

The closest international airport to Laramie, Wyoming is Denver International Airport (Airport Code: DEN) in Denver, Colorado. You should fly first to Denver and then make your way to Laramie.
From Denver, there are two ways to get to Laramie that we recommend:
1. You can fly directly in to the Laramie Regional Airport. The airport is serviced by Skywest which is a United Airlines carrier connecting flights to Laramie from Denver daily. If you need shuttle service from Laramie Regional Airport into town, please email Transit and Parking Services (tps@uwyo.edu) with your request no less than 14 days before your arrival as they need plenty of time to make arrangements. This service costs $15 which will be added to your student bill.  If your plans change or you make other arrangements for transportation, please let Transit & Parking Services know.  Otherwise, you will still be billed $15 regardless of whether you used the service or not. The shuttle service will discontinue two weeks after the start of classes each semester, and only picks up from the airport, it will not take students to the airport for departure flights.
2. The Groome Transportation Shuttle to Denver International Airport (DIA) also provides regular shuttle service from the Denver International Airport to Laramie. Rates are around $80. The Groome Transportation shuttle can deliver you right to campus.
Regardless of how you get to Laramie, please let ISS know your travel arrangements as soon as possible if you haven't already done so. We must know when our new students are expected to arrive. You can email this information to International Students and Scholars at uwglobal@uwyo.edu.
---
5. Check-in with the ISS office When You Arrive

In a normal year we would ask you to come visit us as soon as you arrive at campus. We love meeting you after months of emails and calls. We also enjoy sharing our space with you, and want you to enjoy it as much as we do. As this is not able to happen this year we request you email us within 48 hours of your arrival at UWGlobal@uwyo.edu with the following information:
Your first and last name
W-number (if you know it)
UW email address (if you know it)
This information must be to us 48 hours after you have arrived in Laramie. 
After you check in with ISS, you will receive an email with a "campus check-in" list.  These are things that you will need to do during your first days in Laramie to be checked in with all necessary offices and programs on campus.
---
6. MANDATORY NEW INTERNATIONAL STUDENT ORIENTATION
The new student orientation has been moved online. If you are a new student and have not recieved the link for the online international student orientation, please email uwglobal@uwyo.edu.
---
If you are already registered for classes, you can order your textbooks online.
---
8. GET INVOLVED!!!!
There are numerous ways to be involved in your campus community. Here are a few ways to kick start your college adventure!
Attend Cowboy Connect - The Thursday-Saturday prior to classes beginning, freshmen have the opportunity to integrate with campus, gain important knowledge about their transition, and meet new students.
Check out the UW Calendar – there are events scheduled every week. Check in and check out the great events around campus
Campus Activities Center – This main center on campus helps students get connected to their interests, passions, and opportunities.
SLCE (Service, Leadership & Community Engagement)
Fraternity and Sorority Life