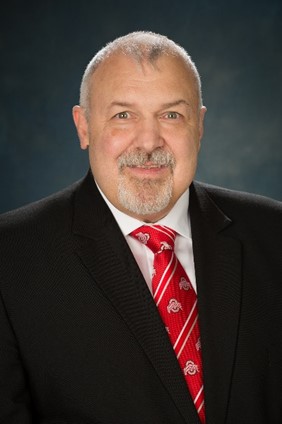 Dr. William "Bill" Kraemer is the 2018 Distinguished Alumnus for the Division of Kinesiology and Health. Dr. Kraemer was honored at a reception hosted by the College of Health Sciences, Friday, October 19, during UW's Homecoming celebrations.
Prior to becoming one of the world's leading experts in resistance training and top sport scientists, Dr. Kraemer taught physical education and coached wrestling and football at the secondary level. After completing his master's degree in Exercise Physiology at the University of Wyoming (UW) in 1978, he taught in the biology and physical education departments at Carroll College in Waukesha, WI, where he was also the head wrestling coach, assistant football coach, and strength and conditioning coach for all Carroll College teams.
While completing his Ph.D. at UW from 1980-1984, Dr. Kraemer worked in the Human Energy Research Laboratory and ran the American Heart Association's Wyoming Cardiac Rehabilitation program. From 1984 to 1987 he was a commissioned officer (Captain) in the United States Army stationed at the U.S. Army's Research Institute of Environmental Medicine, where he worked in the Exercise Physiology Division researching such things as physical demands of missions and exercise training adaptions.
Dr. Kraemer has had an illustrious career including faculty appointments at Pennsylvania State University, the University of Connecticut, and Ball State University. Dr. Kraemer is currently full professor at The Ohio State University where he leads the Neuroscience and Neuromuscular Laboratory. He has over 475 peer reviewed publications, 12 books, and 60,000+ citations. He is a fellow in four professional societies, founder and editor-in-chief of the Journal of Strength and Conditioning Research, and has secured millions of dollars of research funding from federal, corporate, and foundation agencies. Dr. Kraemer has received numerous awards including the National Strength and Conditioning Association's Lifetime Achievement Award.