School of Pharmacy
Early Assurance Program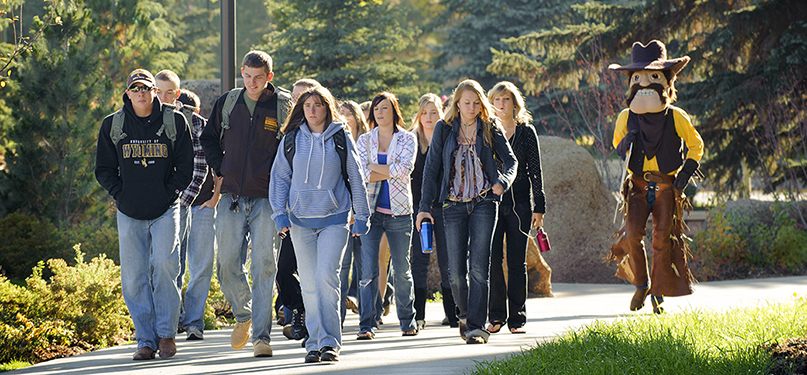 Early Assurance Program 
We're excited to offer provisional admission into the professional pharmacy program to qualified freshman applicants through the Pharmacy Early Assurance program. Students are accepted to the PEA program based on their high school GPA and ACT/SAT scores.
Admission Criteria
High School GPA minimum of 3.5
Math ACT score of 23, SAT of 560
Composite ACT of 27, SAT 1280

Program Information
High School students can apply to the professional program as they are applying for admission to the University of Wyoming as first-year students.
The PEA Application provisional deadline is December 1.
Students will follow the standard 2-4 program and will be required to maintain a 3.3 UW GPA. 
PEA students will be enrolled in a professional development course centered around careers in pharmacy. In addition to career information, this course will cover tools for academic success, campus engagement, and early professional development.
PEA Students will receive their academic advising from the Director of Pharmacy Student Services.
Upon completion of the 2-year prepharmacy curriculum, PEA students will complete the PharmCAS Application process, including an admissions interview and taking the PCAT. 
The seat fee for the professional PharmD program will be waived for PEA students.