Events and News
---
11/15/2019 - The Department's very own Dr. Seth Ward was recently profiled in the Intermountain Jewish News.
Read the article about Dr. Seth Ward.
11/11/19 - Jeff Lockwood, a UW entomologist and humanities professor, wrote an article for the History Channel on how insects have been weaponized throughout history. The article was part of the channel's "History Stories" series.
11/11/19 - Brad Rettler had a paper  "Quantification in the Ontology Room" accepted at Dialectica. It's a paper in the methodology of metaphysics — specifically ontology. Certain metaphysicians are perfectly comfortable saying, "There are enough chairs in this room" when discussing whether we need to add more for their talk, but then say "There are no chairs" during that talk. How do we make sense of this? My suggestion is that the context of doing ontology changes the meaning of "there are". These metaphysicians, when doing ontology, are trying to get at what's fundamental. So they mean that there are no chairs, in the most fundamental sense of "there are".
Congratulations to our awesome faculty!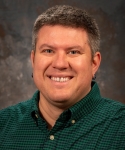 October 17th 2019 - Dr. Brad Rettler has been selected to be published in Analysis. Look for his upcoming publication entitled "Ways of Thinking about Ways of being".
4/10/2019 - Each year, the University of Wyoming holds the Undergraduate Writing Contest. There are three areas you can submit for -- poetry, fiction, and non-fiction -- and each is judged individually. The Philosophy Department is proud to announce that Darren Leonhardt has won the poetry section of the UW Undergraduate Writing Contest.  We are pleased to be able to share his winning poem, Expansion.
The Philosophy Department congratulates Ryan Lynch on the presentation of his paper "What is an Art Work?"  Ryan presented his paper at the Pacific University Undergraduate Philosophy Conference, April 5 – 6, in Forest Grove, Oregon.  Ryan wrote the original version of his paper for the class he took with Prof. Brad Rettler.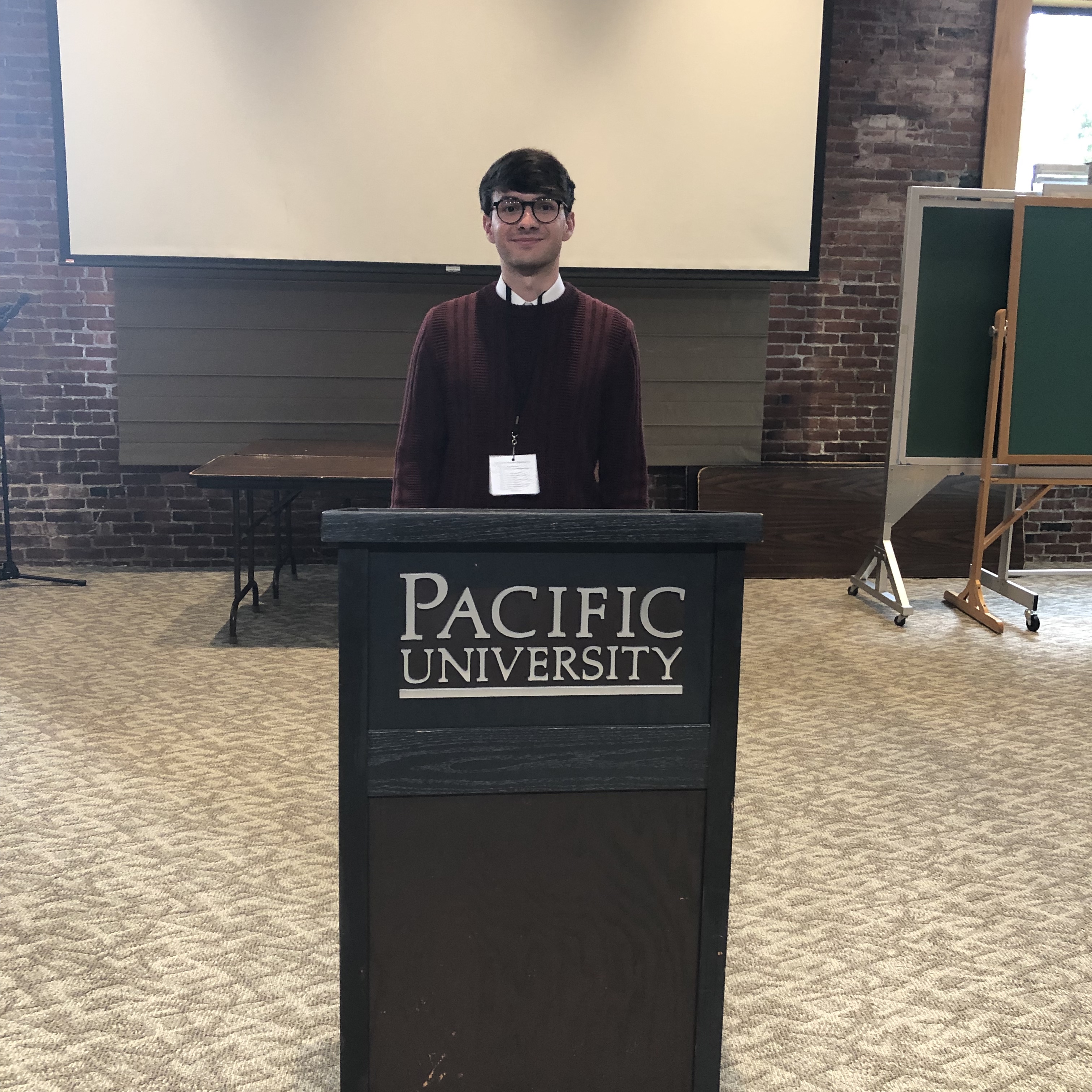 3/12/2019 - Advancing the field of education in prison and efforts to support formerly incarcerated people in their transition to freedom is the purpose of the University of Wyoming's Symposium on Transformative Education in Prison and Beyond.
The two-day, solution-oriented conference will consist of various panel discussions, interactive workshops and keynote addresses by leaders in the field. The free event is March 29-30 in the UW Conference Center.
"The symposium grew out of conversations about the power of philosophy and the humanities to make a transformative, lasting impact in the incarcerated population, especially as a companion to relevant job training, and was truly brought to life by a generous award from the UW College of Arts and Sciences," says Alec Muthig, one of the symposium organizers. "We expanded this idea of transformative education to other areas and are excited to host an international-caliber, collaborative event that we hope will lead to more life-changing opportunities in prison." 
Damon Horowitz and Jody Lewen are scheduled keynote speakers.
Horowitz is a philosophy professor and serial entrepreneur, working at the intersection of technology and the humanities. He recently served as consulting philosopher at AltSchool, a B-corporation focused on using technology to bring personalized progressive education to a broader population. Previously, he was in-house philosopher/director of engineering at Google, leading a company personalization initiative with a focus on data privacy issues. He also has taught philosophy coursework to prisoners in California.
Lewen is the founder and executive director of the Prison University Project, which operates the college program at San Quentin State Prison in California. The program provides a general education Associate of Arts degree and intensive college preparatory courses to about 350 incarcerated people. The Prison University Project also provides training and technical assistance to colleges offering higher education programs in prisons throughout California and across the United States.
Panelists are national and international experts in the field. Panel topics include: insights from the Wyoming Department of Corrections, and currently and formerly incarcerated students; philosophy in prison; jail writing programs; transformative technology; theories, practices and challenges in higher education in prison programs; and success beyond reduced recidivism.
"We are extremely pleased to be hosting an event of this caliber at UW," says Rob Colter, associate lecturer in philosophy and another of the event's organizers. "It is a wonderful opportunity to make connections with people doing this work around the country and world, to make progress on challenges and successes, and to share the value of our efforts with a broader audience."
The symposium is co-hosted by UW's Department of Philosophy and Religious Studies and Wyoming Pathways from Prison, which previously partnered to bring stoicism programming to Wyoming correctional facilities. Primary funding is through the College of Arts and Sciences, with additional support by the Social Justice Research Center; Wyoming Institute for Humanities Research; School of Culture, Gender and Social Justice; Department of English; College of Education; College of Law Defender Aid Clinic; and the national Correctional Education Association.
Preregistration for this free event is highly encouraged. For more information and to register, visit www.uwyo.edu/stepb.
---
3/1/2019: The paper titled "Bundle Theory and the Identity of Indiscernibles"  has been accepted for publication in a forthcoming edition of the journal Res Philosophica. This article is co-authored by our very own Brad Rettler.

Read the article here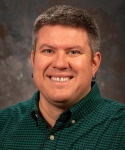 Sept. 29, 2018 -
Jeffrey Lockwood, Professor of Philosophy, University of Wyoming, presented The Rocky Mountain Locust: From Magnificent Profusion to Mysterious Extinction Sept. 29, 2018, at the Teton County Library, Jackson, WY.
8/23/2018 -
We are extremely excited to welcome two new philosophers to our department, Brad and Lindsay Rettler.
Brad is a specialist in both metaphysics and the philosophy of religion. He received his PhD from the University of Notre Dame in 2014, and has taught at Baylor University in Texas and at Fordham University in New York City before coming to UW. He has already an impressive publication record, with articles in journals such as Philosophical Studies, Pacific Philosophical Quarterly, and the European Journal for Philosophy of Religion. At UW, he will continue to teach courses in metaphysics and related areas, as well as in the philosophy of religion.
Lindsay will be teaching one course per semester, concentrating on applied ethics at first. She received her PhD from Ohio State University in 2015, and her research is focused on epistemology and moral psychology. She has published in venues such as the American Philosophical Quarterly and Synthese. With Brad and Lindsay on board, the philosophy program is more vibrant and stronger than it has been in a long time.