Science Fair Information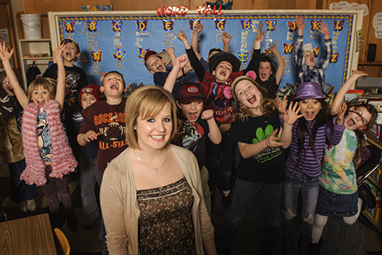 If you're thinking of doing a science fair project in the field of Psychology, we'd like to offer some suggestions and examples, and give you advice on how to collect and present your data.
Here are some ideas others have tried:  http://www.amasci.com/scifair/psych.html
Our primary contact person for this is Dr. Estes. He will either work with you himself or connect you with another faculty member who has more experience in the kind of research you want to do. Please get in touch with him by email (estes@uwyo.edu) or phone (766-2941).
The UW Science Posse can also assist in developing research projects.

If you're a teacher and would like to arrange for Dr. Estes or another faculty member to visit your school, he will try to set that up also.

We have some ideas for possible projects using various techniques:
Animal Behavior observations.

Animal experiments using food rewards (controlled feeding).

Questionnaire studies of your classmates or other groups of people.

Human cognitive experiments using computers to collect data.