Contact Us
Institutional Communications
Bureau of Mines Building, Room 137
Laramie
Laramie, WY 82071
Phone: (307) 766-2929
Email: cbaldwin@uwyo.edu
Development of Chaco Canyon Topic of Frison Institute Lecture Sept. 22 at UW
September 7, 2022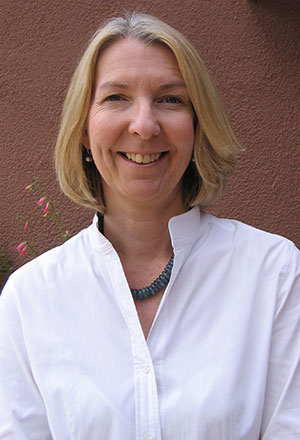 Barbara Mills
"From Frontier to Center Place: The Dynamic Trajectory of the Chaco World" is the topic of the 23rd annual George C. Frison Institute of Archaeology and Anthropology Lecture Thursday, Sept. 22, at the University of Wyoming.
Barbara Mills, a Regents Professor of Anthropology at the University of Arizona and curator at the Arizona State Museum, will give the Wyoming Archaeology Awareness Month-sponsored lecture at 4:10 p.m. in the UW College of Business Scarlett Auditorium. A reception will follow in the George C. Frison Building foyer. Both the lecture and reception are free and open to the public.
In her lecture, Mills will discuss the development of Chaco Canyon and its complex social network.
"How Chaco Canyon emerged from its low density beginnings to a place with the highest density of monumental buildings at the center of a vast network of communities in the northern Southwest is one of the central questions in North American archaeology," Mills says.
During the 1000s, Chaco Canyon was at the center of what archaeologists refer to as the "Chaco World," which included hundreds of monumental buildings and associated domestic structures that may have housed as many as 60,000 people. In her talk, Mills will highlight current research on Chaco that sheds light on the transformation of Chaco Canyon and the creation of the regional "Chaco World."
The research highlights the complementary roles of population growth, migration, social heterogeneity, inequality, ritual craft specialization and multiscalar social networks.
The Frison Institute and the Wyoming State Historic Preservation Office sponsor the annual lecture. It is named in honor of George Frison, a Worland native and UW graduate who achieved international acclaim as an archaeologist during a lengthy career as a UW faculty member.
Frison, who founded UW's Department of Anthropology and was the first Wyoming state archaeologist, is the only UW faculty member ever elected to the National Academy of Sciences.
For more information about the lecture, call the UW Department of Anthropology at (307) 766-5136 or visit www.uwyo.edu/anthropology/.
Contact Us
Institutional Communications
Bureau of Mines Building, Room 137
Laramie
Laramie, WY 82071
Phone: (307) 766-2929
Email: cbaldwin@uwyo.edu