Wyoming 4-H
Welcome to Wyoming 4-H!
Wyoming 4-H is part of a nationwide youth development program that has been thriving for over 100 years! The primary goal of 4-H is to assist youth in developing life skills that help them live productive and satisfying lives. Thanks for stopping by! Find a 4-H program near you.

The 2018 Paper Clover 4-H fundraiser is underway at all Tractor Supply Company Stores in Wyoming!
From April 11-22, customers at any store can donate at the checkout counter or from online purchases and support 4-H. Your club might even consider connecting with your local store to help provide customers with information about 4-H, share your 4-H experience or volunteer to help out at the store to show your 4-H pride and appreciation. They have a club sweepstakes where your club could win! Click on Sweepstakes for details.
Each store can host opportunities for clubs/counties to partner and fund-raise as well. Consider registering for one here.
Click here to find a store near you and if you need project supplies or household goods, now's a great time to get it and tack on a little something to support youth in your community!
Are you ready to COME ON DOWN to Showcase Showdown?!!!
The event will be held on the University of Wyoming campus in Laramie, Wyoming June 26-28.
For registration, information, and rules visit our Showcase Showdown page.
4-H First Hunt Opportunity
The Wyoming State 4-H Program offers a hunting experience for up to six youth ages 14-18. The hunt takes place in Northeastern Wyoming on the Solitude Ranch. The ranch is located 5 miles east of Devils Tower and features spectacular scenery and lots of wildlife. The hunt is primarily for whitetail doe deer and so far has a 98% success rate and 100% opportunity to harvest.
All 4-H members between 14 and 18 years of age are eligible. Applications will evaluated by a selection committee with preference given to first time hunters and 4-H shooting sports members enrolled in the rifle, pistol, shotgun, archery, muzzle loading, wildlife and/or hunting projects.
The hunt will take place November 2 – 4, 2018 and is a rifle only hunt. If you are interested you can call 307.766.5170 for more information.
The application form is due by 4:30 pm on Friday, July 13, 2018.
Wyoming State 4-H Foundation Fundraisers
Do you enjoy sporting clays and archery? Check out the opportunities below to support Wyoming State 4-H youth and have a great time all at once!
Boulder Big Draw 3D Archery Shoot

June 16, 2018 - Pinedale, Wyoming

Platte River Shootout sporting clay shoot

July 13-14, 2018 - Saratoga, Wyoming

Apache Clear Creek Shootout sporting clay shoot

July 28, 2018 - Buffalo, Wyoming
More information to come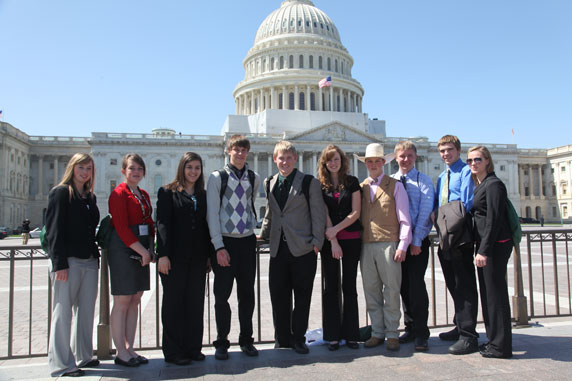 Enroll in 4-H
Join 4-H! The 4-H year begins October 1, 2017. Create a family account. Existing 4-H members and volunteers can begin to get "signed up" again. New volunteers and new members can join by creating an account as well, and become enrolled to get the "low-down" on what's going on in your neck of Wyoming. Join 4-H!
What can 4-H do for me? 
The Wyoming 4-H program currently has 47 different project areas including cake decorating, llama/alpacas, knitting, robotics, shooting sports and so many more! Check out a full list of all of the projects offered by Wyoming 4-H!
Wyoming 4-H Policy Manual 
Check out the most up to date policies for Wyoming 4-H. This can be found on our resources page or by clicking HERE!
UW Extension Calendar
Check out what's going in Wyoming 4-H or UW Extension by checking out our calendar!
Can't find the information you are looking for in our website?
Contact a member of the Wyoming State 4-H Office staff.