Wyoming 4-H
Welcome to Wyoming 4-H!
Wyoming 4-H is part of a nationwide youth development program that has been thriving for over 100 years! The primary goal of 4-H is to assist youth in developing life skills that help them live productive and satisfying lives. Thanks for stopping by! Find a 4-H program near you.

Wyoming 4-H at the State Fair
The Wyoming State Fair is an opportunity for 4-H members to exhibit their projects and demonstrate what they have learned.

Whether you are sending a project to be exhibited or planning to attend the festivities for the entire event, take some time to read through the 2018 Wyoming 4-H Guide to State Fair.  Your local Extension Office will be your contact for registration.  Volunteer help is always needed for this event.  If you are interested in helping, the information will be posted soon.
For more information please visit the 4-H at the State Fair page in our website.
307 Judging Series, Shows, Camps/Clinics, and more!
If you are looking for information on opportunities to compete, learn, or engage this summer, here is information on a variety of them.  Some may not be sponsored by 4-H (so you'll want to check into it), but all are open to youth enrolled in 4-H.  We hope everyone finds this to be the place to go get information on these types of opportunities.  Check them all out at- Shows, Camps, Clinics/Camps, and the 307 Livestock Judging Series Page
Wyoming State 4-H Foundation Fundraisers
Do you enjoy sporting clays and archery? Check out the opportunities below to support Wyoming State 4-H youth and have a great time all at once!
Boulder Big Draw 3D Archery Shoot

June 16, 2018 - Pinedale, Wyoming

Platte River Shootout sporting clay shoot

July 13-14, 2018 - Saratoga, Wyoming

Apache Clear Creek Shootout sporting clay shoot

July 28, 2018 - Buffalo, Wyoming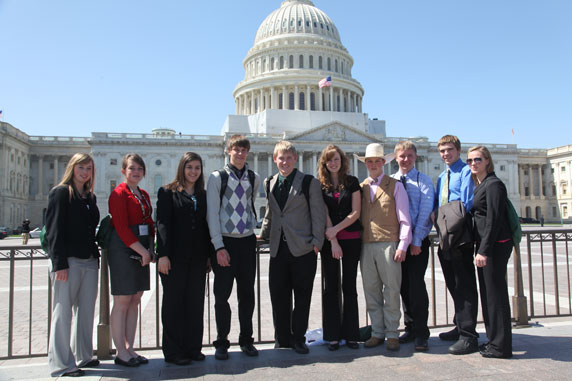 Enroll in 4-H
Join 4-H! The 4-H year began October 1, 2017. Create a family account. Existing 4-H members and volunteers can begin to get "signed up" again. New volunteers and new members can join by creating an account as well, and become enrolled to get the "low-down" on what's going on in your neck of Wyoming. Join 4-H!
What can 4-H do for me? 
The Wyoming 4-H program currently has 47 different project areas including cake decorating, llama/alpacas, knitting, robotics, shooting sports and so many more! Check out a full list of all of the projects offered by Wyoming 4-H!
Wyoming 4-H Policy Manual 
Check out the most up to date policies for Wyoming 4-H. This can be found on our resources page or by clicking HERE!
UW Extension Calendar
Check out what's going in Wyoming 4-H or UW Extension by checking out our calendar!
Can't find the information you are looking for in our website?
Contact a member of the Wyoming State 4-H Office staff.