Wyoming 4-H
Welcome to Wyoming 4-H!
Wyoming 4-H is part of a nationwide youth development program that has been thriving for over 100 years! The primary goal of 4-H is to assist youth in developing life skills that help them live productive and satisfying lives. Thanks for stopping by! Find a 4-H program near you.

Are you ready to COME ON DOWN to Showcase Showdown?!!!
The event will be held on the University of Wyoming campus in Laramie, Wyoming June 26-28.
For registration, information, and rules visit our Showcase Showdown page.
307 Judging Series, Shows, Camps/Clinics, and more!
If you are looking for information on opportunities to compete, learn, or engage this summer, here is information on a variety of them.  Some may not be sponsored by 4-H (so you'll want to check into it), but all are open to youth enrolled in 4-H.  We hope everyone finds this to be the place to go get information on these types of opportunities.  Check them all out at- Shows, Camps, Clinics/Camps, and the 307 Livestock Judging Series Page
Wyoming State 4-H Horse Camp 2018
Let's get ready to lope, trot, and rein! The 2018 State 4-H Horse Camp will be held in Douglas on June 15-17. 4-H members can come and learn while riding or watching others ride. Last year attendees learned patterns, ground work, cavaletties, reigning, trail, and more. If you are looking for a place to improve your horsemanship skills, check this opportunity out. Registration is limited to 80 youth participants and is filled on a first-come, first-served basis. You can register online by going to our Horse Camp page. If a 4-H volunteer is interested in teaching at this camp, instructor applications can be accessed to apply there as well. Get your gait on!
State 4-H Dog Camp and Judge's Training
Come; sit; stay- learn!  The State 4-H Dog Camp and Judge's Training will be held in Riverton on June 9-10.  Registration is only $10 and you can come and learn with your dog in agility, obedience, showmanship and rally and be able to compete in a fun match as well. There will be a Judge's track as well for any adults interested in sharpening their skills to judge county fairs, 4-H dog shows, etc.  Get registered ASAP at https://bit.ly/2qWph2p
4-H First Hunt Opportunity
The Wyoming State 4-H Program offers a hunting experience for up to six youth ages 14-18. The hunt takes place in Northeastern Wyoming on the Solitude Ranch. The ranch is located 5 miles east of Devils Tower and features spectacular scenery and lots of wildlife. The hunt is primarily for whitetail doe deer and so far has a 98% success rate and 100% opportunity to harvest.
All 4-H members between 14 and 18 years of age are eligible. Applications will evaluated by a selection committee with preference given to first time hunters and 4-H shooting sports members enrolled in the rifle, pistol, shotgun, archery, muzzle loading, wildlife and/or hunting projects.
The hunt will take place November 2 – 4, 2018 and is a rifle only hunt. If you are interested you can call 307.766.5170 for more information.
The application form is due by 4:30 pm on Friday, July 13, 2018.
Wyoming State 4-H Foundation Fundraisers
Do you enjoy sporting clays and archery? Check out the opportunities below to support Wyoming State 4-H youth and have a great time all at once!
Boulder Big Draw 3D Archery Shoot

June 16, 2018 - Pinedale, Wyoming

Platte River Shootout sporting clay shoot

July 13-14, 2018 - Saratoga, Wyoming

Apache Clear Creek Shootout sporting clay shoot

July 28, 2018 - Buffalo, Wyoming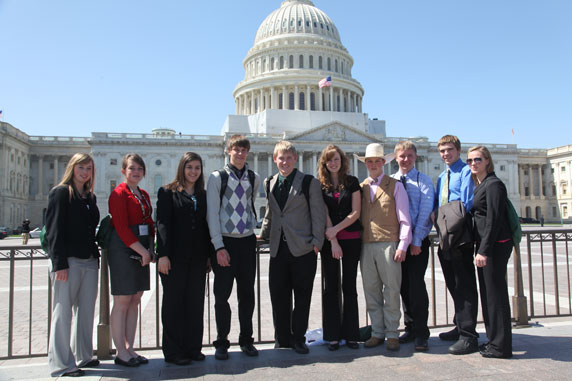 Enroll in 4-H
Join 4-H! The 4-H year begins October 1, 2017. Create a family account. Existing 4-H members and volunteers can begin to get "signed up" again. New volunteers and new members can join by creating an account as well, and become enrolled to get the "low-down" on what's going on in your neck of Wyoming. Join 4-H!
What can 4-H do for me? 
The Wyoming 4-H program currently has 47 different project areas including cake decorating, llama/alpacas, knitting, robotics, shooting sports and so many more! Check out a full list of all of the projects offered by Wyoming 4-H!
Wyoming 4-H Policy Manual 
Check out the most up to date policies for Wyoming 4-H. This can be found on our resources page or by clicking HERE!
UW Extension Calendar
Check out what's going in Wyoming 4-H or UW Extension by checking out our calendar!
Can't find the information you are looking for in our website?
Contact a member of the Wyoming State 4-H Office staff.