Electrical and Computer Engineering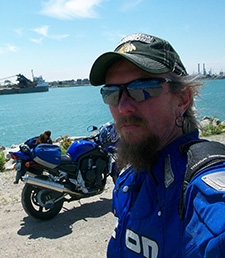 Education:
B.S. Aerospace Engineering, California State Polytechnic University, Pomona
M.S. Electrical Engineering, University of Wyoming
Ph.D. Electrical, Computer, and Systems Engineering, Rensselaer Polytechnic Institute

Areas of Expertise:
Robotics, Automatic Control
Kinematics, dynamics, and control of parallel mechanisms. Applications include vibration suppression and precision pointing for space/military payloads, and manufacturing.

Related Experience:
MISSILE DEFENSE NATIONAL TEAM SYSTEMS (GENERAL DYNAMICS) - Senior Lead Engineer, 2/02 - 8/03.
GENERAL DYNAMICS - Lead Engineer, 6/01 - 2/02.
NASA JET PROPULSION LABORATORY - Member of Technical Staff, 6/91 - 8/97. Academic Part-Time, 12/89 - 6/91.

Fellowship Awards:
1998 DOE Integrated Manufacturing Predoctoral Fellowship
1996 NASA Graduate Student Research Program Fellowship
1996 University of Wyoming-NASA Space Grant Fellowship