Wyoming Energy News
December 3, 2018
December 3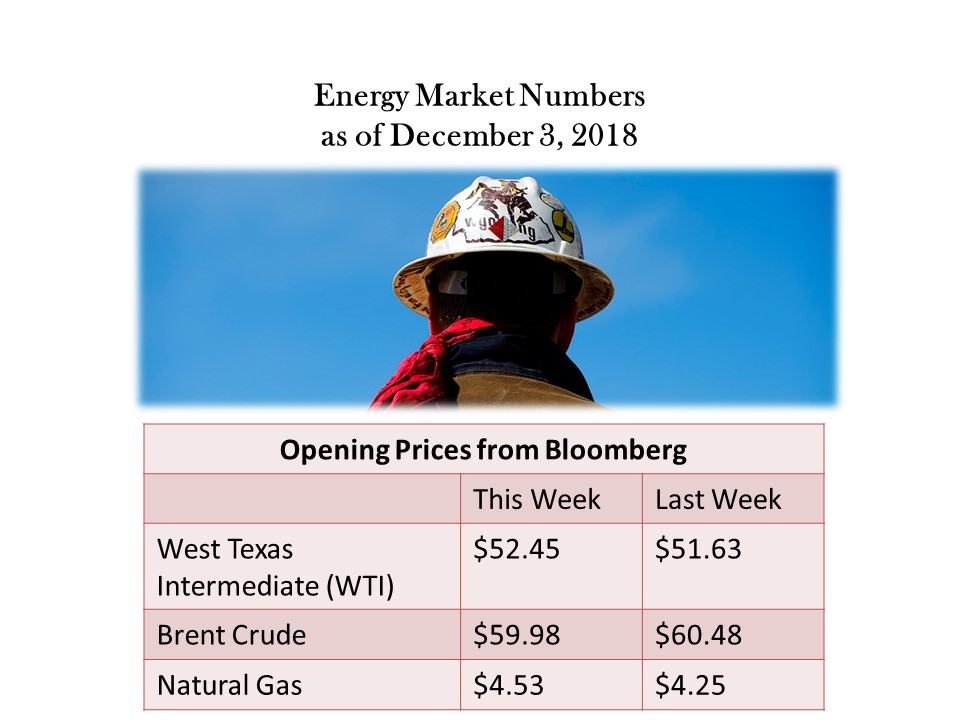 The School of Energy Resources frequently features information about the energy industry. Here is a summary of some of the highlights of recent stories:

Baker Hughes released its weekly rig counts:


The Wyoming Rig Count is holding steady at 30 rigs.
The US Rig Count is down 3 rigs from last week to 1076, with oilrigs up 2 to 887 and gas rigs down 5 to 189.
US Rig Count is up 147 rigs form last year's count of 929, with oilrigs up 138 and gas rigs up.
Opening Prices from Bloomberg:
West Texas Intermediate (WTI) has gone from $51.63 last week up to $52.45.
Brent Crude has gone from $60.48 last week to $59.98.
Natural Gas has changed from $4.25 to $4.53 this week.
Wyoming Public Media
recently covered the low oil prices and their impact on Wyoming.