Researchers from Wyoming's Enhanced Oil Recovery Institute and University of Wyoming Complete Study of Methane Emissions from 10 Abandoned Coalbed Methane Wells in the Powder River Basin
April 8, 2021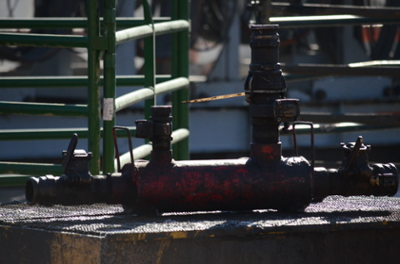 A recent collaborative study from the Enhanced Oil Recovery Institute (EORI) and the University of Wyoming Department of Atmospheric Science has shown that methane leak rates from abandoned oil and gas wells may constitute a significant portion of a state's emissions inventory.
Results show that each of the wells sampled did emit minute amounts of methane; the mean emission rate was 651 mg CH4/hr and the median emission rate was 230 mg CH4/hr.  For comparison, an average dairy cow emits 11,900 mg CH4/hr.
As one of the Centers of Excellence in UW's School of Energy Resources, EORI facilitates meaningful and measurable increases in recoverable reserves, and production of oil and natural gas in Wyoming that may otherwise not be realized.
Read the entire study here.