Anaconda Geological Documents Collection Database
American Heritage Center
To help facilitate access to Anaconda materials for members and those considering membership, the Anaconda Geological Documents Collection has been indexed and is available as a free, searchable online database. The Anaconda Database provides detailed information about the contents of the Anaconda Geological Documents Collection, though access to the collection is not available online. To search, select the country, state, county, project name, or commodity in which you are interested.
If you would like to request additional information about material in the Anaconda Geological Documents Collection or if you are a current member and would like to place a duplication order, please contact the Anaconda Collection Manager at papyrus@uwyo.edu. In your request, please include the document number and the project name.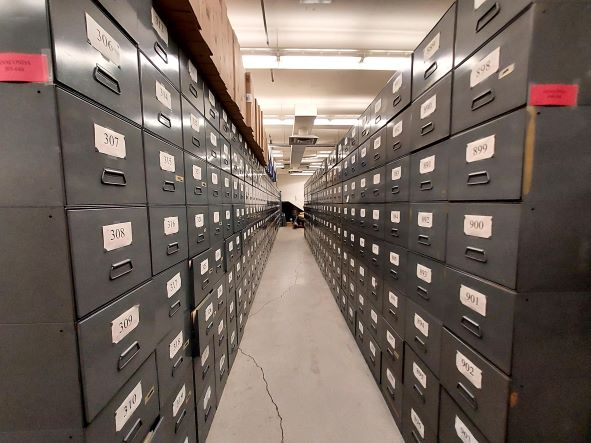 Access to the Collection
Physical access and reproductions of the Anaconda Geological Documents collection is only available to paid Anaconda membership holders.
We do require two weeks advance notice for on-site visits.
All information about current and past members is held in confidence within the limits of state law.
Search Tips
Current country names may have changed, but documents in the database are indexed under the names of the countries during time the documents were created. Try historical country names if you are not retrieving any relevant results.
Search parameters "Mine," "Prospect," and "Project" retrieve the same results.
Certain countries have data for states or counties; others have only country-level data.
The original database, developed in the mid-1980s, included many fields which were never fully developed. As a result, there are blank fields in the database—you may wish to try a range of search combinations if you are not finding what you hoped.
Documents and maps in the Anaconda Geological Documents Collection date from the 1890s to 1986.
Search the Anaconda Geological Documents Databases
Search the Enhanced US Database (2022)