UWAA Virtual 5K Series
Tracing Our Roots | June 18-20, 2021
The University of Wyoming Alumni Association (UWAA) is hosting their second annual "Tracing Our Roots Virtual 5K" for alumni and friends to commemorate the association's first meeting 126 years ago. The success of last year's event has created a new UWAA tradition!


WHEN

: Friday, June 18 - Sunday, June 20, 2021, participants have the flexibility of choosing a date and time that works for them! 



WHERE

: Anywhere, it is a virtual event that participants can do on their own time in the location of their choice! 


ACTIVITY: A 5K distance is 3.1 miles and is accessible to anyone regardless of ability level. Whether you run\jog\walk\bike outside or indoors, dance, hike, or swim you can complete the distance at your own pace wherever you feel most comfortable. 



REGISTRATION

: The UWAA's "Tracing Our Roots Virtual 5K" is free and is open until Thursday, June 17 at 5:00 p.m. MST. Following registration you will receive a printable race PDF for you and your dog. Donations will be accepted and applied to the UWAA scholarship program. Per academic year, close to $190,000 is disbursed to almost 120 students with scholarship awards ranging from one to four years.
Thank you to our 2021 event sponsor: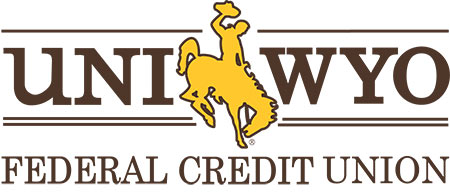 ---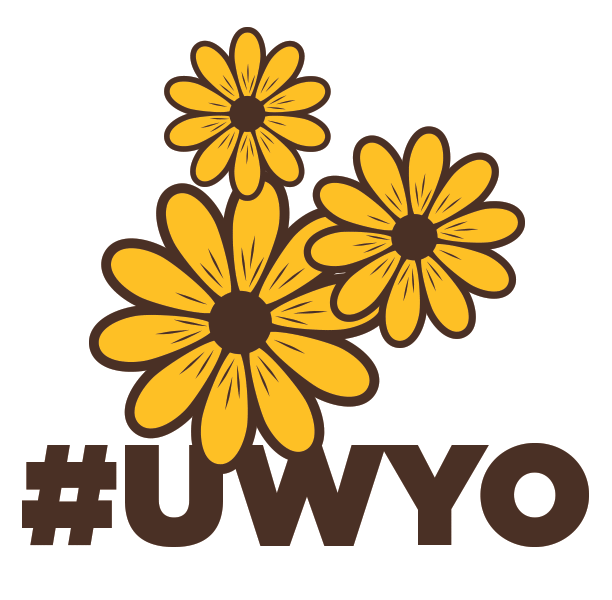 The UWAA Race Theme, "Tracing Our Roots": 
While the first meeting was significant for the alumni association, so is the story behind the colors of UW. On June 20, 1895, funds were unavailable for decorations for the UWAA's first meeting. Two banquet organizers traveled to Laramie Springs to look for native flowers and came back with a buggy full of brown-eyed Susans. The alumni were so impressed with the brown and gold, and the beauty of the flowers, they decided to select these as UW's official school colors.  

---
---
 Preview the UWAA 2021 Virtual Race Items | Participant Bibs
Printable Race Bibs for Participants & Pets:

Following registration, 

participants will receive a confirmation email with a link to click where they can download their 

printable

 bibs

. There is an option to register

 and receive a printable

 bib for your dog as well.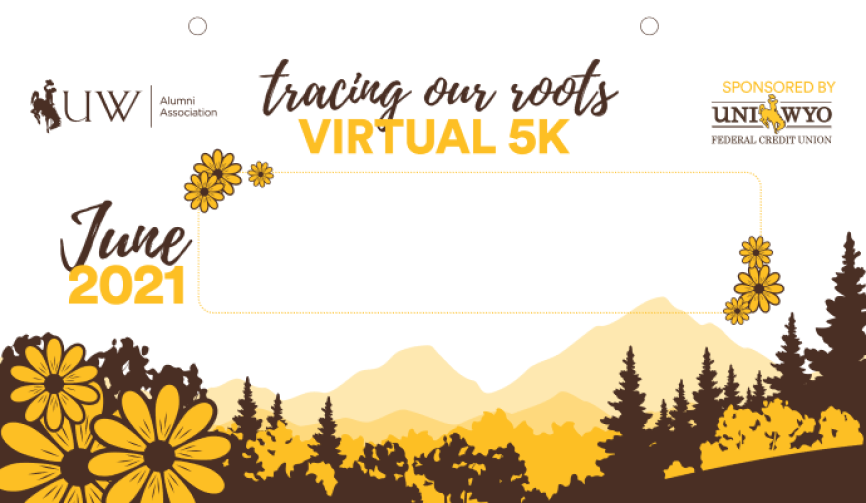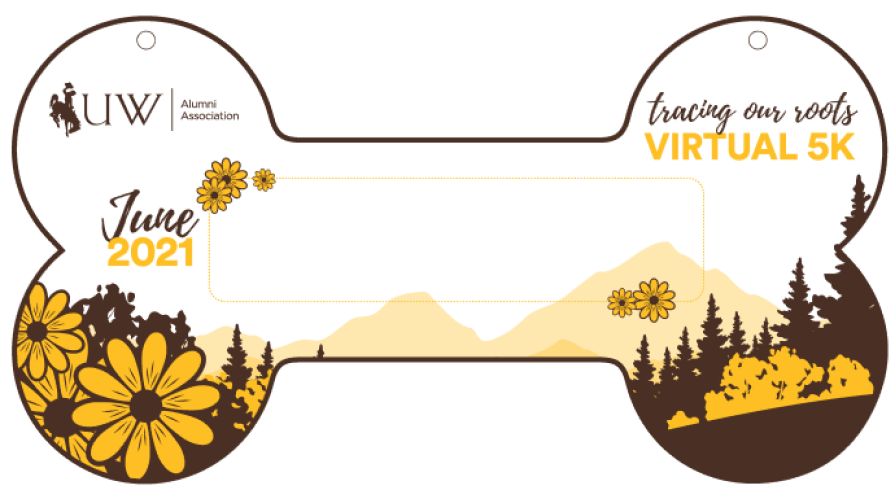 ---
 Preview the UWAA 2021 Virtual Race Items | T-shirts & Dog Bandanas
How to purchase T-shirts & Dog Bibs

: 

Participants 

also 

have the option to purchase a Virtual 5K t-shirt for $

18

 and/or dog bandana for $

5

 when registering. Orders must be placed by June 1 at 5:00 p.m. to guarantee delivery prior to the 5K. Orders placed after the deadline are not guaranteed to be received prior to the event.

 The last day to submit an order will be Friday, June 18, 2021 at 5:00 p.m.

Participant T-shirts (Front & Back) | Adult Size Ranges: SM - XXL (100% Polyester Fabric) $18.00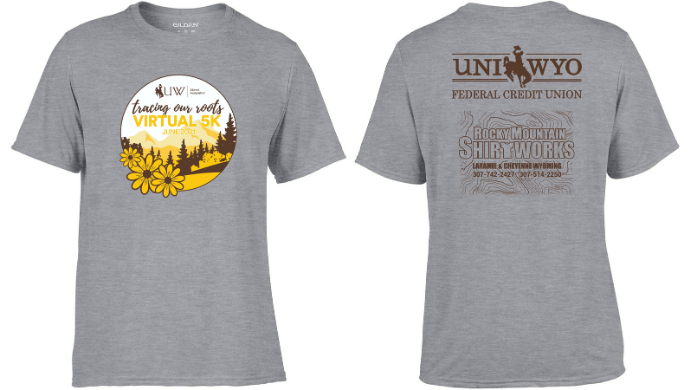 Dog Bandana (shape & close-up of graphic) | Bandana size: 22 x 22 (it can be folded and rolled down to fit dogs of all sizes) $5.00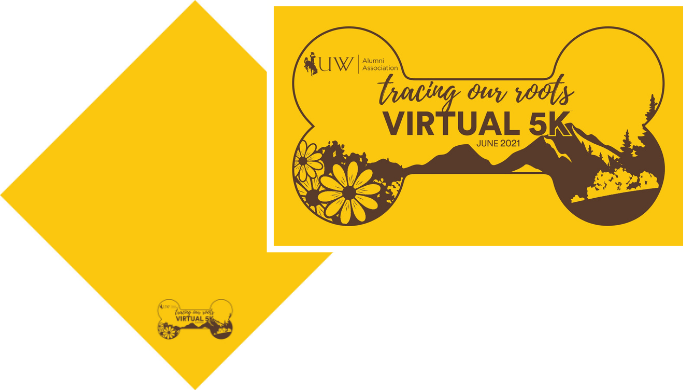 ---
Don't forget to stay connected! Those that participate are asked to submit photos by using the hashtag #126UWAA5K and tagging the UWAA on Facebook, Twitter and Instagram, @uwyoalumni.