What to know for your visit
Museum Hours
Tuesday – Saturday: 10 a.m. – 5 p.m.
Extended hours Thursday until 7 p.m.
Closed Sunday & Monday
Check our exhibitions to see what is currently on display. 
Upcoming Closures
Thanksgiving Holiday: Thurs., November 22 - Sat., November 24, 2018
UW Winter Closure: Sat., December 22, 2018 - Tues., January 1, 2019
Free Admission
There is no fee for admission to the museum. We're FREE for all visitors and encourage you to bring a friend.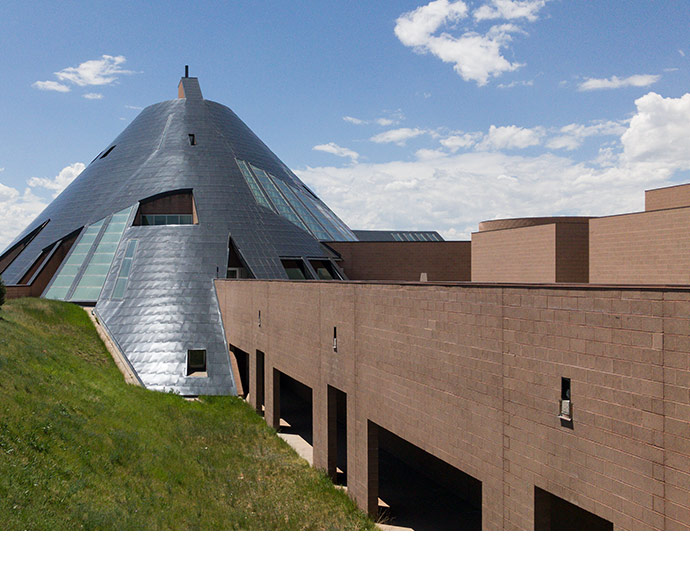 Location                       
Centennial Complex
2111 East Willett Drive
Laramie, WY 82071
Parking
Free public parking in lot adjacent to museum.
*Sign in at the vehicle registry book next to the Visitor Services desk in order to avoid receiving a parking ticket.
Accessibility
Fully wheelchair accessible. Please call (307) 766-6622 in advance for special assistance.
Other Services
Spanish interpreters and large print exhibition materials are available with advance notice. Call (307) 766-6622.