Honors Convocation
The 2018 Keith and Thyra Thomson Honors Convocation will be held on Friday, Oct. 19 at the Arts and Sciences Auditorium. This year's keynote speaker is UW A&S alumn Caitlin Long, a cofounder of the Wyoming Blockchain Coalition. Students must return their response card by Oct. 8.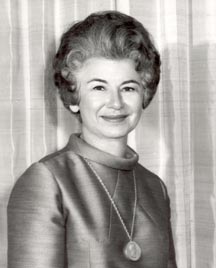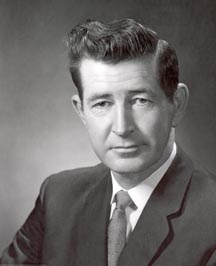 About Keith and Thyra Thomson and the Honors Convocation
Keith and Thyra Thomson were married in 1939 and became one of Wyoming's most notable couples. Recognized for exemplary service and dedication to the University of Wyoming, Keith and Thyra Thomson "paid it forward" before the term was coined. Keith was the first UW graduate to be elected to the United States House of Representatives. In 1960, Keith was elected United States senator, but, before he could assume office, he had a heart attack and died. Thyra was the first woman to be elected Wyoming's Secretary of State. Wyoming voters elected her to that office six times. When she retired, she had served 24 years--longer than any statehouse official in Wyoming history. In 1997, Thyra, along with her family and friends, established an endowment to ensure that academically successful College of Arts and Sciences undergraduates be recognized annually for their achievements. Thyra died in June 2013.