Special Projects Fund
Associated Students of the University of Wyoming
What is the ASUW Special Projects Fund?
Each year, ASUW sets aside money from students fees to be used on one-time special requests. This money has in the past funded things such as technology upgrades, artwork for Union meeting rooms, free menstrual products, and expansion of the UW Bike Library. Requests can be from anyone in the UW community for projects that enhance the campus experience. Requests are due early in the Fall semester. For any further questions or information on ASUW's Special Projects Fund, please reach out to the ASUW Chair of Budget and Planning, Hunter Swilling at hswillin@uwyo.edu and the ASUW Accountant, Shelly Schaef at sschaef@uwyo.edu.
The Process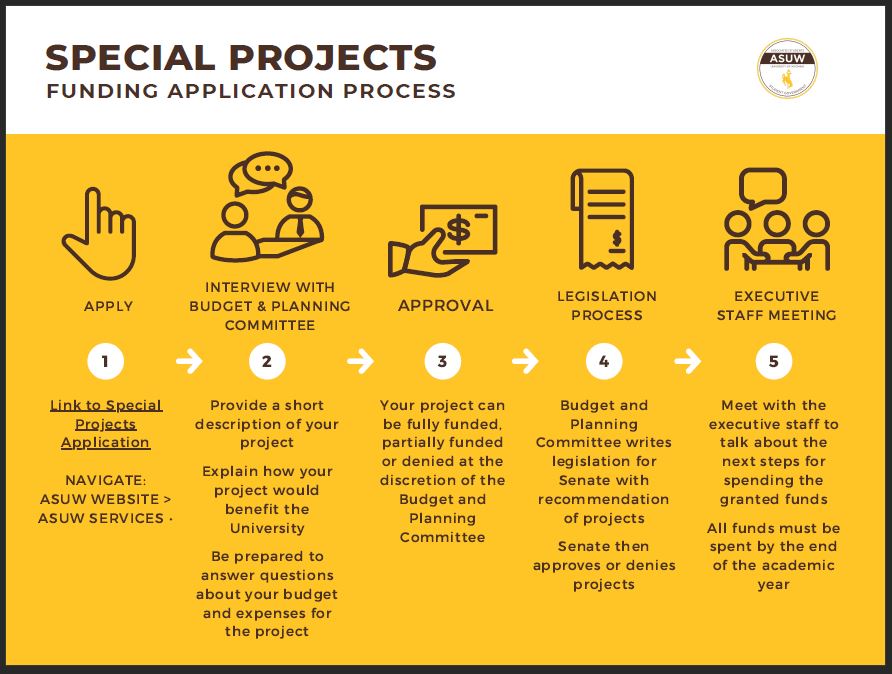 How do I apply? 
In order to be considered for a special projects request, applicants are required to fill out the application form below and upload their Special Projects proposal. 
Applications are due by 5pm on Tuesday, October 18th, 2022