Contact Us
Department of Economics
College of Business Department 3985
Laramie, WY 82071
Phone: 307-766-2175
Fax: 307-766-4028
Email: economics@uwyo.edu

News April 2021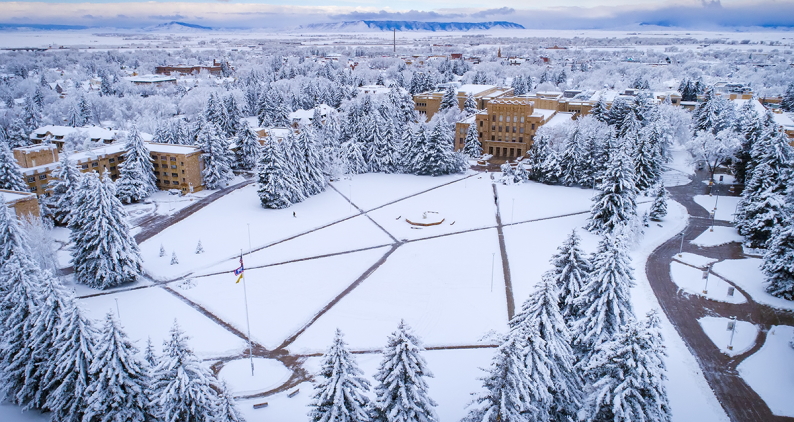 A study from Christelle Khalaf, the associate director of UW's Center for Business and Economic Analysis, and her colleague was cited in Energy News Network for an article, titled "Solar energy chasing nuclear capacity in Ohio, but lawmakers could slow its gains."
WalletHub interviewed Christelle Khalaf, the associate director of UW's Center for Business and Economic Analysis, about how car insurance premiums are set and how COVID-19 has affected consumer demand for car insurance in the state.
ABC News interviewed UW economist Linda Thunstrom and Christine McKibbin, director of the Wyoming Center on Aging at UW, for a feature, titled "How Wyoming became the most vaccine-hesitant state." The article noted that the percentage of reluctant residents in Wyoming is double the national average. The Casper Star-Tribune (CS-T) published a similar article citing Thunstrom's research.
Rob Godby, acting associate dean of the UW Haub School of Environment and Natural Resources, was among speakers -- including Vice President Kamala Harris -- for an Earth Day climate special, titled "Action Planet: Meeting the Climate Challenge" that was on several television stations last week, according to the Discovery Channel.
Boise State Public Radio interviewed Godby, an energy economist, on President Joe Biden's plan to reduce greenhouse gas emissions. Godby says the proposal could significantly reduce demand for fossil fuels across the Rocky Mountain states, but it also could create new opportunities for renewable energy in states with ample sun and wind, of which the West has a lot.
UW economist Jason Shogren discussed how climate change could quickly affect the global economy. A report by Swiss Re says climate change could eliminate as much as 14 percent of the global economic output in the space of 30 years. "Marketplace Morning Report," a business news program, carried Shogren's comments.
Contact Us
Department of Economics
College of Business Department 3985
Laramie, WY 82071
Phone: 307-766-2175
Fax: 307-766-4028
Email: economics@uwyo.edu