UW Event Center

UW Event Center
The centerpiece of the Marian H. Rochelle Gateway Center event space is the large and well-appointed ballroom.  It is an 8,000-square-foot event center with seating for 560 at dinner service, as well as many small and large meeting spaces that can accommodate faculty, students, alumni, and visitor groups.  The room can be divided into four equal parts, with one of the sections able to be split again, creating five distinct spaces that can accommodate parties of various sizes. The spaces are one-of-a-kind and incredibly flexible.  They can be configured for presentations or dynamic speeches for large or small groups, as well as intimate luncheons.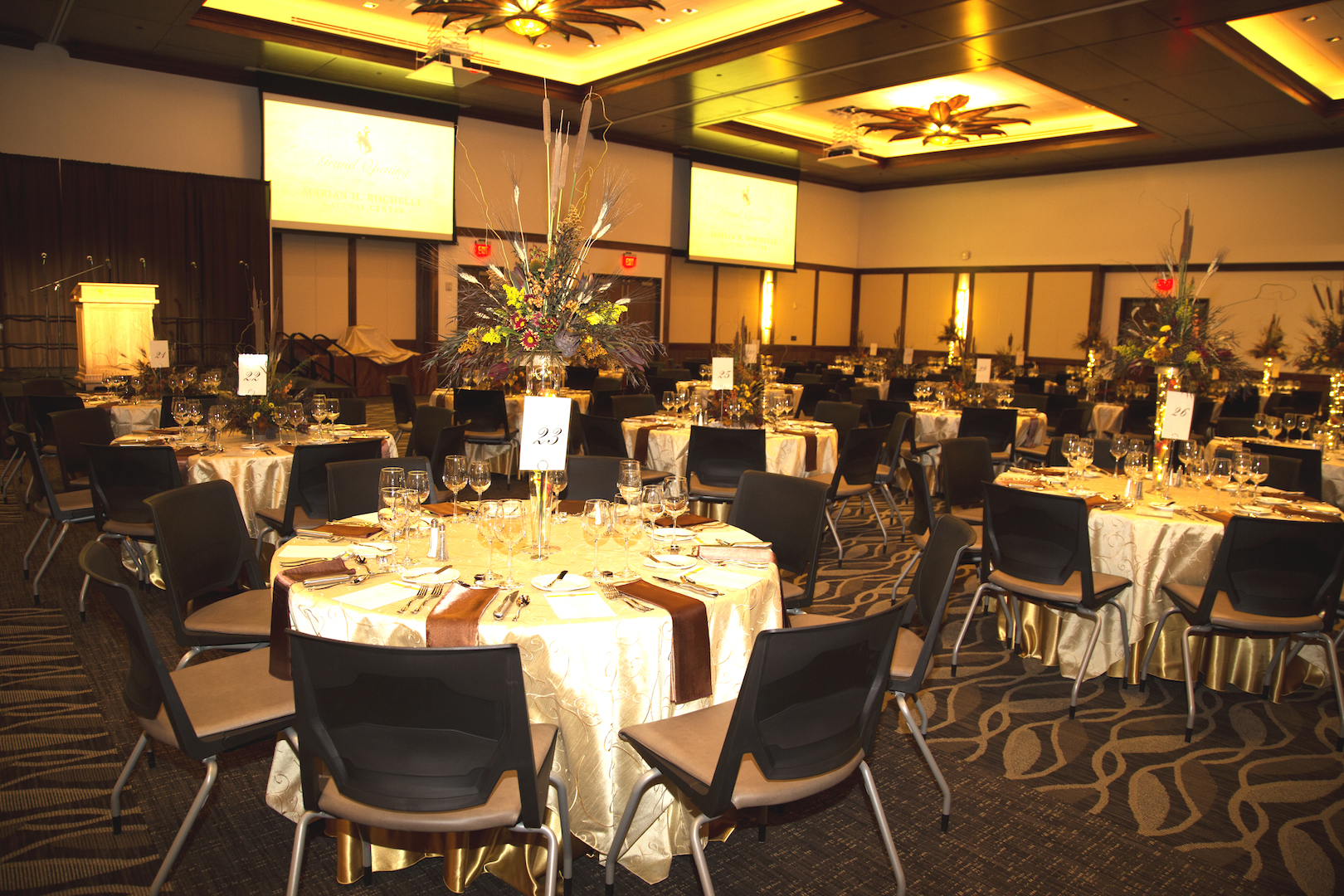 Both beautiful plazas to the north and south can be used for gatherings, tailgating, and more.  Events on the north plaza, the Greg and Loren Hill Plaza, near War Memorial Concourse can take place both inside and outside.  This space connects to the ballroom, so the doors can be opened, allowing guests to flow easily and effortlessly from one area to another.  With proximity to War Memorial Stadium, the outdoor space can be used on gamedays for various events and will have plenty of room to set up tents.
Centrally located, the Marian H. Rochelle Gateway Center is easily accessible and has ample parking at the War Memorial Stadium lot.
To view more photos of the Event Center, visit our Gateway Photo Tour.  To view construction photos of the Marian H. Rochelle Gateway Center, visit our Gateway Construction Gallery.