Featured Spaces
Featured Spaces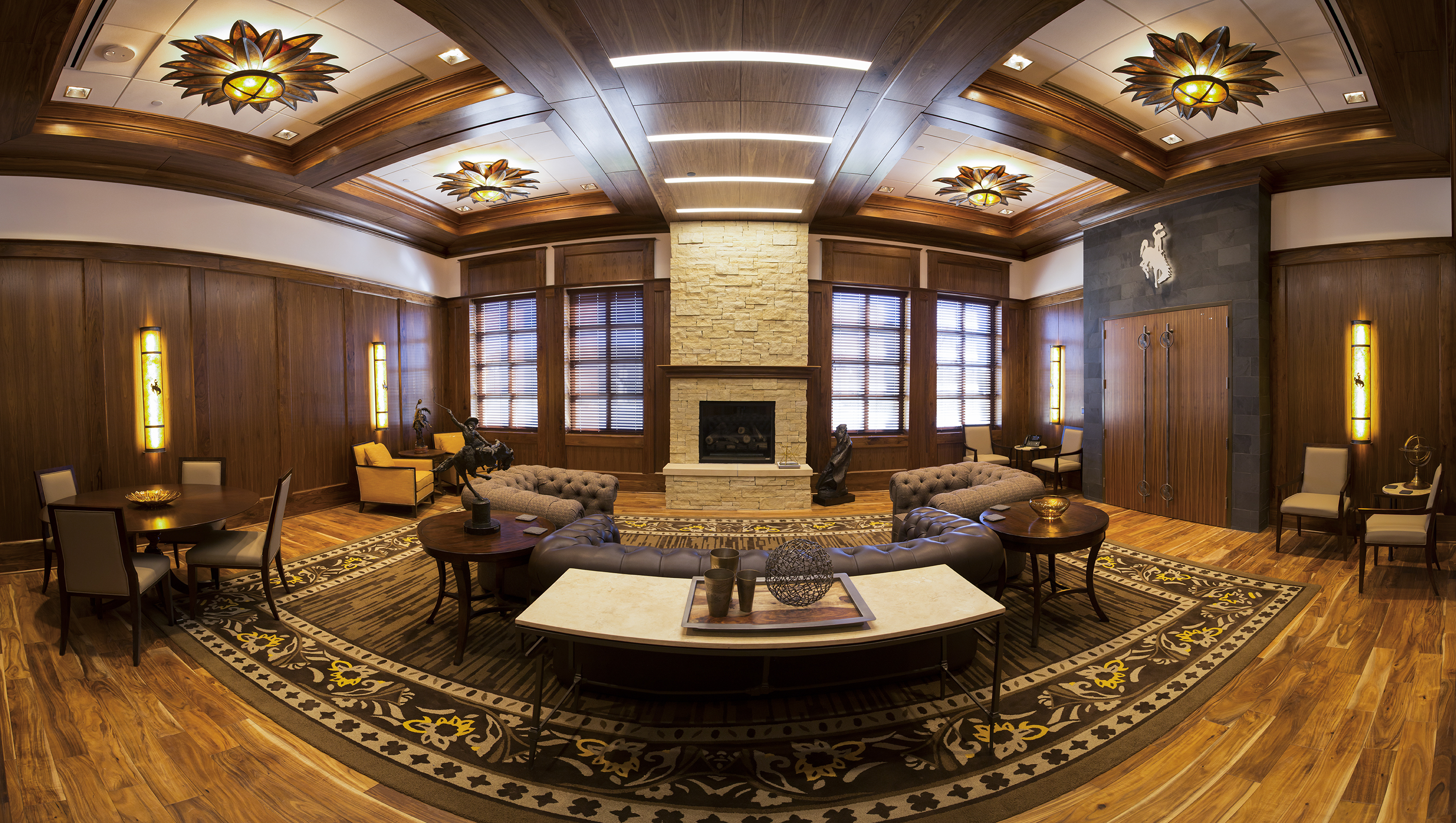 The Marian H. Rochelle Gateway Center is a special destination that defines UW's premier status as one of the nation's finest universities—an institution of noteworthy success and accomplishment, remarkable history and tradition, significant public and private partnerships, a pioneering Cowboy and Cowgirl spirit, and a place where lifetime friendships are created and renewed.
One of the University of Wyoming's most extraordinary supporters, Marian H. Rochelle has played a transformational role in elevating UW to remarkable heights of excellence. Marian's gifts of more than $12 million provide a gateway to greatness for our students and alumni and the state of Wyoming.
Philanthropists and entrepreneurs Mick and Susie McMurry contributed a leadership gift of $6 million through the McMurry Foundation that supports the UW Legacy Hall and the Grand Atrium. Among the largest private contributors in UW history, the McMurrys have transformed Wyoming's university.
The Gateway Center is a warm and inviting place for everyone—with walnut woods and warm tones that add to the design of the building.  The leather and tweed upholstery is indicative of Wyoming's down-to-earth nature, while the contemporary lines and styles display our worldly connections.
The wood paneling on the second and third floors, which comes from recycled snow fence, is manufactured by Centennial Woods of Laramie.  It speaks to the rustic and durable nature of Wyoming, the university, and the people.
Every piece of furniture and design element in this building is elegant and speaks to the practicality and sophistication of the University of Wyoming, the state, and the people within it.  Every piece has a purpose and function.
School pride is evident throughout the Marian H. Rochelle Gateway Center—with browns and golds in the furniture, carpets, and paint.  In addition, Steamboat is also featured prominently throughout the building.
There are many different spaces throughout the building including conference rooms, reception areas, event spaces, and training rooms.