Menu
Contact Us
Department of Geology and Geophysics
1000 E. University Ave.
Laramie, WY 82071-2000
Phone: 307-766-3386
Fax: 307-766-6679
Email: geol-geophys@uwyo.edu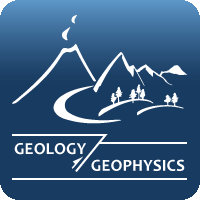 Alumnus Orion Skinner Receives AAPG Outstanding Explorer Award
January 10, 2014
Alumnus Orion Skinner (BS 1980, MS 1982) recently received the AAPG Norman H. Foster Outstanding Explorer Award. The award is presented to members in recognition of distinguished and outstanding achievement in exploration for petroleum or mineral resources, with an intended emphasis on recent discovery. Skinner currently works for Whiting Petroleum in Parker, Colo. and was responsible for Whiting's Pronghorn Field discovery and his contributions to Bakken exploration in Stark County, North Dakota.
Contact Us
Department of Geology and Geophysics
1000 E. University Ave.
Laramie, WY 82071-2000
Phone: 307-766-3386
Fax: 307-766-6679
Email: geol-geophys@uwyo.edu