Contact Us
Department of Geology and Geophysics
1000 E. University Ave.
Laramie, WY 82071-2000
Phone: 307-766-3386
Fax: 307-766-6679
Email: geol-geophys@uwyo.edu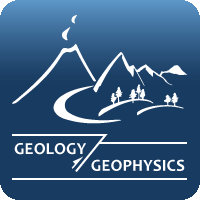 Professor Sims Receives UW Faculty Senate Speaker Series Award
May 19, 2014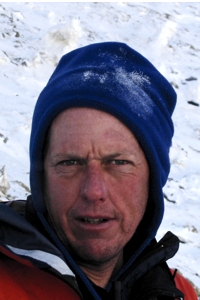 On May 15th, Professor Kenneth Sims was chosen as one of the two University of Wyoming (UW) Faculty Senate Speakers for 2014–2015.

The Faculty Senate Speaker Series is an award established by the Faculty Senate. The award carries an honorarium and requires two lectures, one on the UW campus and one at the UW-Casper campus. Nominations are open to all faculty and academic professionals. Sims will present a talk entitled "Volcanoes on the Verge"; synopsis given below.
 
Also, on April 24th at the A&S all College Faculty meeting, Sims' outstanding contribution to teaching at both the undergraduate and graduate levels was recognized by the College with an Extraordinary Merit for Teaching award.
 
A synopsis of Sims' forthcoming talk:
 
"Volcanoes on the Verge"
 
Did you know that one of the world's largest volcanoes lies under Yellowstone National Park? Or that one of the most active volcanoes in the world, Nyiragongo in DR Congo, boasts a lava lake 700 feet across and a city of one million residents and war displaced refugees at its base? Or that the 1783 Laki eruption in Iceland caused such wide spread famine that it likely hastened the French revolution? Or that the USGS helped to facilitate the evacuation of over 60 thousand people that might have otherwise died in the 1991 eruption of Pinatubo in the Philippines.
Volcanic eruptions have had devastating effects on life and culture throughout human history and across the entire globe. Predicting volcanic eruptions is a dangerous job that has important implications for mitigating their human impact. In this presentation, I provide an overview of some of the most spectacular eruptions that have occurred throughout human history and discuss how scientists have selflessly worked and died trying to understand volcanic processes and predict eruptions. I will also feature some of my own quests to better understand magmatic processes at active volcanoes in Italy, Africa, Central America, and Antarctica, including rappelling into the craters of many of these volcanoes to get zero-age magma and gas samples for my isotopic clocks and geochemical fingerprints. Finally, I will put the likelihood/probability of a Yellowstone super eruption into a realistic perspective that will have you buckling your seat-belts when you drive home….
Contact Us
Department of Geology and Geophysics
1000 E. University Ave.
Laramie, WY 82071-2000
Phone: 307-766-3386
Fax: 307-766-6679
Email: geol-geophys@uwyo.edu