Department News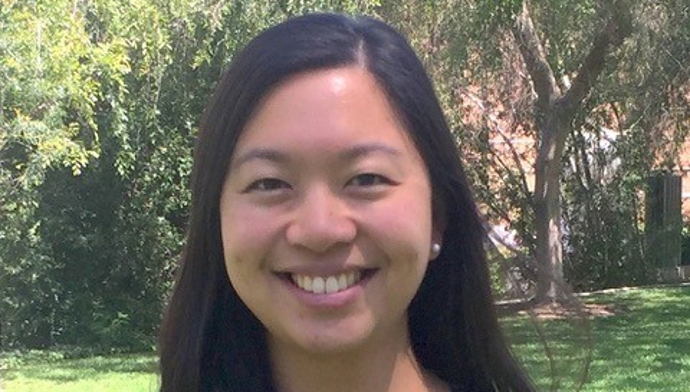 Welcome to Professor Kim Lau
Professor Kim Lau (Ph.D. Stanford)  recently joined us from the University of California Riverside. Kim studies the causes and consequences of environmental change on life and biogeochemical cycles, using the geochemistry of ancient sedimentary rocks. One of her objectives is to  decipher the causes of anoxia in the Phanerozoic and the pattern and extent of ocean oxygenation in the Neoproterozoic, and their links to animal evolution and extinction. She investigates changes in marine redox conditions in the context of fluctuations in other global biogeochemical cycles, and their relationship to geologic drivers such as climate change, volcanism, glaciation, and tectonics.
Kim will be teaching Biogeochemistry this semester, and will teach Geochemical Cycles and the Earth System next semester .
---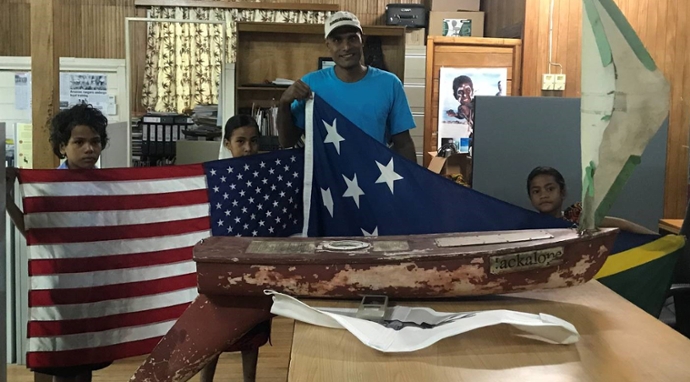 The Jackalope Undergoing Repairs for a New Voyage
Nearly two years ago, Michael Cheadle, together with fellow Professor Barbara John and UW Lab school teacher Theresa Williams, launched a small sailboat, dubbed "The Jackalope" in the Pacific Ocean with the hope it would wash up on some distant shore and be discovered. The Jackalope traveled about 7,600 miles, during its 190-day voyage. The sailboat eventually found its way to the shores just north of the Solomon Islands. Unbeknown to Cheadle and John, the Jackalope was being followed by George Kaola, a teacher at the Kukum Seventh-day Adventist Elementary School in Honiara, the capital city of the Solomon Islands. Apparently, he had been tracking the Jackalope's journey online............ Read more in this UW news story.
---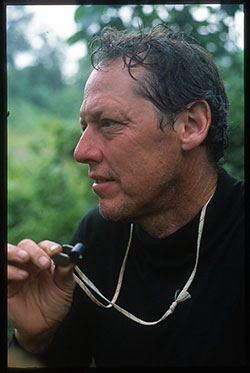 Discovery of an isotopically distinct Zealandia-Antarctic mantle domain in the Southern Ocean
UW Department of Geology and Geophysics Professor Ken Sims and recent Ph.D. graduate Sean Scott are co-authors of an article, "An isotopically distinct Zealandia-Antarctic mantle domain in the Southern Ocean," published by the scientific journal Nature Geoscience in January.

"The Australian-Antarctic Ridge is the remotest mid-ocean ridge in the world's oceans and one of the last explored ridge segments, and, lo and behold, our isotope measurements of the samples we collected provided us with quite a surprise -- an entirely new domain in the Earth's mantle," Sims says.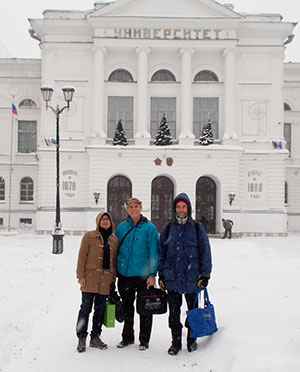 Kevin Chamberlain's Russian Collaboration
Science brought University of Wyoming geochronologist Kevin Chamberlain to Siberia, but it was the Russian people and culture that impressed him the most.

Chamberlain, a member of UW's Department of Geology and Geophysics faculty, is part of a five-scientist international team recruited to help Tomsk State University (TSU) design and install a Laser Ablation Inductively Coupled Plasma Mass Spectrometry facility.
Chamberlain, along with the Canadian and TSU scientists, has been awarded a grant from the Russian government to study Siberian rocks potentially associated with a mass extinction event.
---