Department News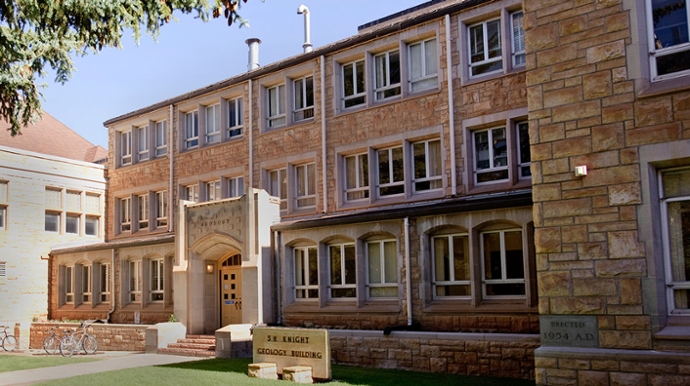 UW Department of Geology and Geophysics ranked best value for money
The Department of Geology and Geophysics at the University of Wyoming has been ranked No. 1 in the nation in a new "best value" list by College Factual, an online service that helps "every student get their best fit education for less".  The rankings also take into account the average time students take to graduate, as well as the quality the school provides and the average yearly cost of attendance.
College Factual also ranked the Geology major as the best major offered by the University of Wyoming for 2019. 
---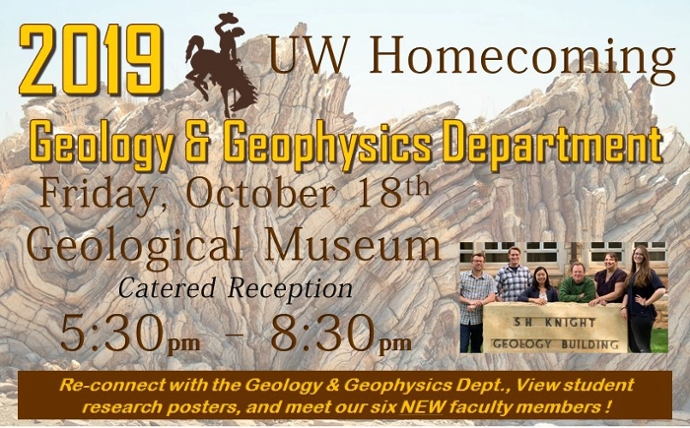 2019 UW Homecoming
Join us for Homecoming in the Geological Museum and meet our six new faculty, view student posters, catch up with old friends and see the dinosaurs. The event will be catered and a good time had by all.
---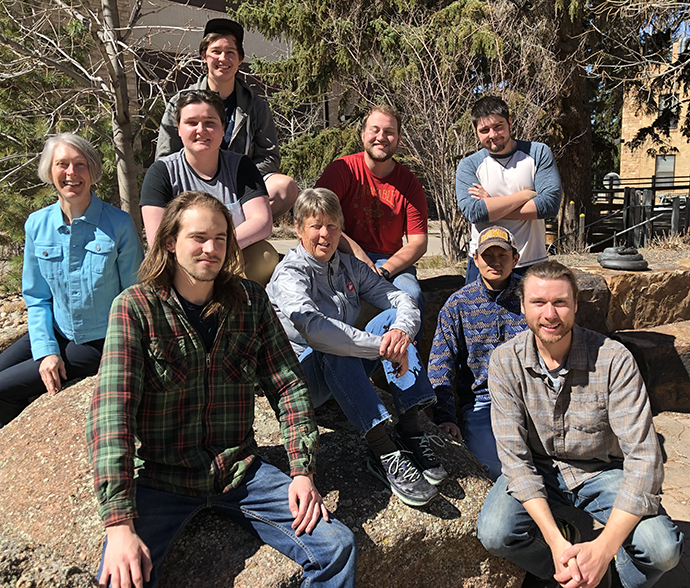 Rising From the Plains- A Geologic Companion: Geol 2220 students win 2019 Phi Beta Kappa award
Geology undergraduate students in GEOL 2220: Communicating Earth Sciences won the 2019 Phi Beta Kappa intellectual merit award for integration of science and the humanities with their project, "A Geologic Companion to John McPhee's Rising from the Plains." Led by Prof. Carol Frost, their interactive web-based story map was recognized for its skillful exploration of Wyoming's geologic heritage and development of connections between geology and human experience. 
Best Wishes and many thanks to Carrick Eggleston and Tammy Mack
During the summer both Carrick Eggleston (former Head of Department) and Tammy Mack (Department Administrator) moved on to different pastures.
Carrick is now Head of Civil and Environmental Engineering at Worcester Polytechnic Institute and an adjunct Professor here in the Dept. of Geology & Geophysics.
Tammy moved next door to the Wyoming Geological Survey and is now their Administration Manager. We wish them both well with their future careers, and thank them so much for all that they've done for the Dept. of Geology & Geophysics.