Contact Us
Department of Geology and Geophysics
1000 E. University Ave.
Laramie, WY 82071-2000
Phone: 307-766-3386
Fax: 307-766-6679
Email: geol-geophys@uwyo.edu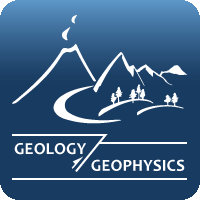 Jim Steidtmann 1938-2017
April 15, 2017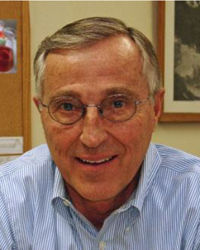 Jim Steidtmann 1938-2017
James R. Steidtmann passed away on Saturday, April 15, 2017 surrounded by his family at his home in Arvada CO. Jim was born on October 14, 1938 in Bowling Green, Ohio. His parents worked at a university and like his parents before him, Jim was drawn to science. After attending Bowling Green State University and Dartmouth, Jim earned a Ph.D. in Geology from the University of Michigan.
Jim loved the outdoors and fell in love with Wyoming while doing his dissertation research on the origin of the Pass Peak Formation and was thrilled to land a tenure track position at the University of Wyoming. He arrived at the University of Wyoming in 1968 and quickly made his dedication to the University and geology well known. His first house in Laramie was literally visible from his office window. In 1979, he met another love, his soon-to-be wife Randi, who conveniently, was also a geologist. Jim loved field geology and throughout his life he relished fond memories of his early career doing fieldwork in the beautiful Wind River mountain range. Over the course of his career he took hundreds of budding geologists and scientists into the field – he even took his children (though their enthusiasm wasn't always apparent). Occasionally Jim would say that he "got a Ph.D. in Geology when getting a Ph.D. in Geology was a lot like getting a Ph.D. in camping", then he'd wait for someone to say, "That sounds like fun," to which he'd reply with a twinkle in his eye, "Yeah, but instead of carrying sleeping bags and cook stoves, I carry rocks in my backpack."
Jim also took a particular joy in fostering and cultivating the passions of those around him. He was an excellent educator who likely nudged more than a few folks to pursue careers in geology. In the midst of his service as Geology Department Chair, Jim found time to serve as the Faculty Advisor to the UW alpine ski team club, a role he loved. Jim tried to retire in 2003 but the University enticed him back to direct the Enhanced Oil Recovery Institute. In the last weeks of his life, many people reached out to share their memories of Jim, and so many of those memories were about him as a mentor and teacher on both a professional and a personal level. As one former student stated "Jim is not afraid to tackle the big ideas" and he cultivated that philosophy with his students. Whether formally as a Professor, or informally with a fly rod on a trout stream, or around a campfire Jim could be counted on to help others succeed.
Alongside his love of geology, Jim was a quintessential family man. He could often be found on the weekend supporting his family at marching band events, soccer games and horse shows. He continually surrounded his family and loved ones in warmth, humor and fun. He was an avid skier and shooter and enjoyed the simple serenity of reading the latest CJ Box novel from the deck of his cabin in the Medicine Bows. He loved Wyoming with all his heart.
Jim is survived by his wife Randi, sister Sally, children David (Geneviève), Dana (Dave Walter) and Matt, and grandchildren Lauren and Kaya. A memorial service will be held in the atrium of the Earth Science Building, University of Wyoming, Laramie Sunday May 7 from 2- 4 pm. In lieu of flowers, the family asks that donations be made to the Department of Geology and Geophysics in honor of Jim Steidtmann.
Click here to download a PowerPoint Slide Show of Jim's life in pictures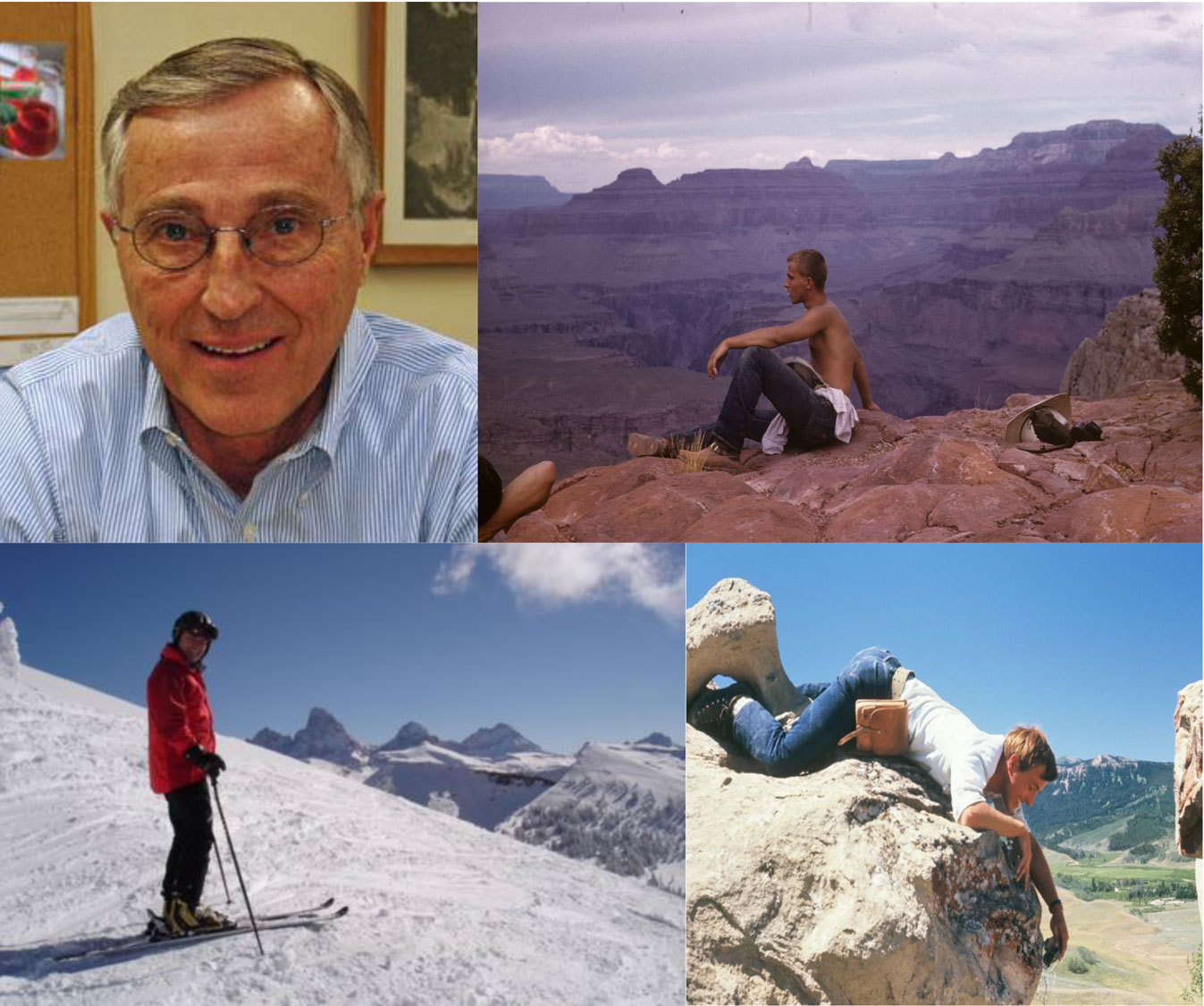 Contact Us
Department of Geology and Geophysics
1000 E. University Ave.
Laramie, WY 82071-2000
Phone: 307-766-3386
Fax: 307-766-6679
Email: geol-geophys@uwyo.edu