Contact Us
Department of Geology and Geophysics
1000 E. University Ave.
Laramie, WY 82071-2000
Phone: 307-766-3386
Fax: 307-766-6679
Email: geol-geophys@uwyo.edu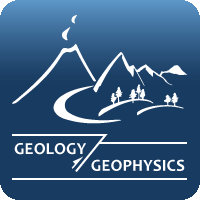 Carol Frost- President of the Mineralogical Society of America
August 19, 2019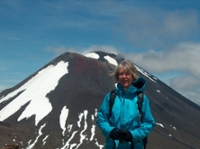 Carol Frost elected 101st President of the Mineralogical Society of America
Carol Frost, a professor of isotope geology in the University of Wyoming's Department of Geology and Geophysics, will assume the presidency of the Mineralogical Society of America (MSA) in September.
Frost's one-year term as the 101st president of MSA begins Sept. 21. She has served as vice president the last year and will be past-president for one year following her term.
"I'm excited to build on MSA's past success and help guide the society into its second century," Frost says.
MSA was founded in 1919 for the advancement of mineralogy, crystallography, geochemistry, petrology and promotion of their uses in other sciences, industry and the arts. The society publishes journals, magazines and books, and also sponsors short courses, lectureships, awards, grants, symposia and meetings for professionals, students and the public. For more information, visit www.minsocam.org.
Also in September, Frost will be recognized as a fellow of the Geological Society of America at the organization's annual meeting in Phoenix.
Frost has taught at UW since 1983 in a wide array of undergraduate and graduate courses and also has served in various administrative roles, including founding director of the School of Energy Resources, associate vice president of research and vice president for special projects. From 2014-18, she served as the director of the Division of Earth Sciences at the National Science Foundation.
Frost's research focuses on the origin and evolution of the continental crust; the classification and petrogenesis of granites and related rocks; and the application of environmental isotopes to problems related to energy and the environment.
She earned her A.B. (1979) from Dartmouth College and her Ph.D. (1984) from the University of Cambridge, both in Earth sciences.
Contact Us
Department of Geology and Geophysics
1000 E. University Ave.
Laramie, WY 82071-2000
Phone: 307-766-3386
Fax: 307-766-6679
Email: geol-geophys@uwyo.edu