School of Pharmacy
Health Sciences Center, Room 292
1000 E. University Ave., Dept. 3375
Laramie, WY 82071
Phone: (307) 766-6120
Fax: (307) 766-2953
Email:
uwpharmacy@uwyo.edu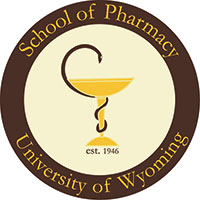 University of Wyoming School of Pharmacy
Welcome to the University of Wyoming School of Pharmacy! Our Doctor of Pharmacy program is nationally accredited and our graduates have a 95 percent or higher passing rate on national licensure examinations. Classes of 52 students assure each student maximum individual attention within our pharmacy school program. Visit our admissions section for more details.
The University of Wyoming School of Pharmacy community is committed to supporting and promoting individual and collective excellence in teaching, research, service and pharmacy practice. We value responsibility, compassion, respect, and integrity in all endeavors.
---
Featured Stories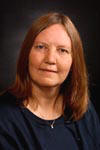 UW School of Pharmacy Dean to Advise International Journal
University of Wyoming School of Pharmacy Dean Linda Gore Martin has been named to serve a three-year term on the International Advisory Board of the International Journal of Clinical Pharmacy.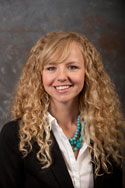 UW's Megan Saunders Named Finalist for National Pharmacy Award

Recent University of Wyoming School of Pharmacy graduate Megan Saunders of Chinook, Washington, has been selected as a finalist for the Next-Generation Pharmacist award.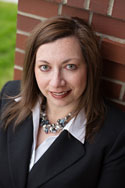 Pharmacy Association Chooses UW Faculty Member for Leadership Program

University of Wyoming School of Pharmacy Associate Dean Tonja Woods is among 30 faculty members nationwide selected for the American Association of College of Pharmacy's (AACP) 2014 Academic Leadership Program.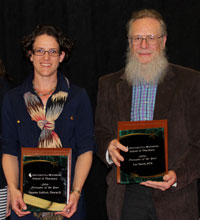 UW School of Pharmacy Honors 2014 Preceptors of the Year

Alumni Natasha Gallizzi (Pharm.D. '01) and Lee Smith (B.S.P. '75) were selected as the University of Wyoming School of Pharmacy 2014 Preceptors of the Year. Gallizzi and Smith were recognized at the Annual Honors and Awards Banquet for their significant contributions to the education of UW pharmacy students.
Meghan Kolf, Pharm.D. Candidate, Class of 2016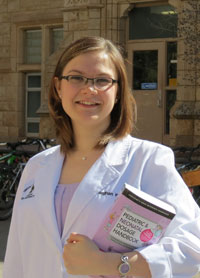 "I chose to apply to the UW SOP because of the support system I had established during my undergraduate years at the university. I had found friends and study partners in the pre-pharmacy students I knew and I had developed a relationship with my advisor where I felt supported."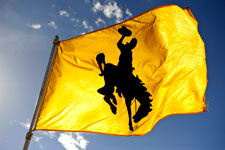 First Day of Classes: 9/3/14; Welcome Back BBQ: 9/5/14, 3-6 p.m., west lawn of Health Sciences Building; Town Hall: 9/25/14, 12-1 p.m., location TBA
Weber Family Scholarship Helps Future Pharmacists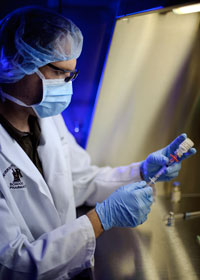 The pharmaceutical industry gave so much to alumnus Allan Weber (BSP '63) and his wife, Sharon, it was only natural of them to want to give something back. Using their estate, they will create the Allan E. and Sharon J. Weber Family Memorial Scholarship at the UW School of Pharmacy to help foster excellence and to provide financial support to students entering the program.