Welcome to the Phonological Understanding Lab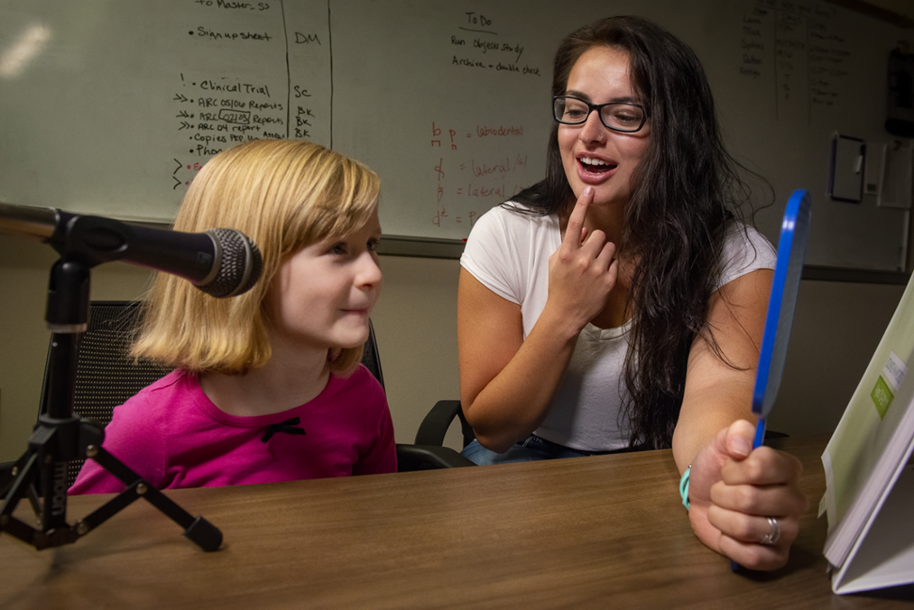 Our goals are to improve treatment effectiveness and efficiency for individuals with speech sound disorders. This includes investigating internal factors, such as age, and the impact on treatment as well as basic scientific inquiry about the nature of development in children with speech sound disorders. This includes those with additional diagnoses, such as language impairment and pediatric cancer.
Our lab is equipped with multiple workstations used for data collection, as well as a portable ultrasound used for visual biofeedback inquiries among both children and adults. To participate in research, click "Participate in research" in the sidebar!