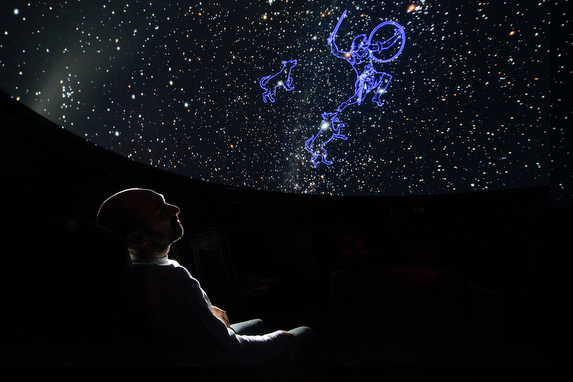 Public programs and private shows are available! 
All programs are approximately an hour in length. Doors open ~15 minutes ahead of the show time. Seating is first-come first serve outside of designated ADA/wheelchair seating 

Tickets are $5 for the general public, $3 for UW students/staff/faculty, veterans, first responders, or children. Seating is free for children under 5. Reservations or pre-purchase is not required, walk-ins are welcome. You can purchase tickets online with credit card, reserve tickets over email or voicemail, or walk-in and purchase tickets at the start of the show.
Purchase tickets online with credit card.
You may need to disable your ad-blocker and/or enable pop-ups to complete your online ticket purchase. Online ticket sales close at 4:00PM day-of for Tuesday shows. Friday and Saturday shows close online sales at 4:00PM Friday. If online sales are closed you'll need to arrive and pay in-person.
To reserve tickets or get more information contact us via email or voicemail Monday - Friday 8:00AM - 4:00PM 
email: planetarium@uwyo.edu
voicemail: 307-766-6506 (Please leave a voice message and it will forward to email, we will return your call ASAP. If you don't leave a voicemail we won't be able to return your call as quickly.)
If you have a large group or are unable to attend our public shows don't hesitate to contact us for a private show.
Private Shows are available by reservation for you family, friends, school field trip, birthday parties, wedding, etc...
We can schedule you private program to occur any day of the week between the hours of 8AM and 10PM. Please give us as much lead time as possible to book your show and guarantee availability. 
If you are interested in combining your planetarium visit with other activities on campus like the Geology Museum, Science Kitchen, or a campus tour, please request a visit through the Campus Visitor Center.
We always recommend that at least part of your planetarium experience should be a live presentation by our talented staff but the films are also available by request for private shows, rentals, field trips, and other events.
We also can do virtual field trips for your group over zoom or other online meeting software.
Online Shows
We offer virtual and online shows via Zoom, Hangout, or other meeting/streaming software for those unable to join us in-person on campus for shows. Contact us to have a live astronomer and virtual planetarium content in your classroom, home, or other venue.
Private Show Costs
$60/hour. $30 minimum. Discounts are available for return/recurring visits, small family groups, or charitable and educational non-profits.
Contact us for a quote or for any questions.
email: planetarium@uwyo.edu
voicemail: 307-766-6506
Location of Harry C. Vaughan Planetarium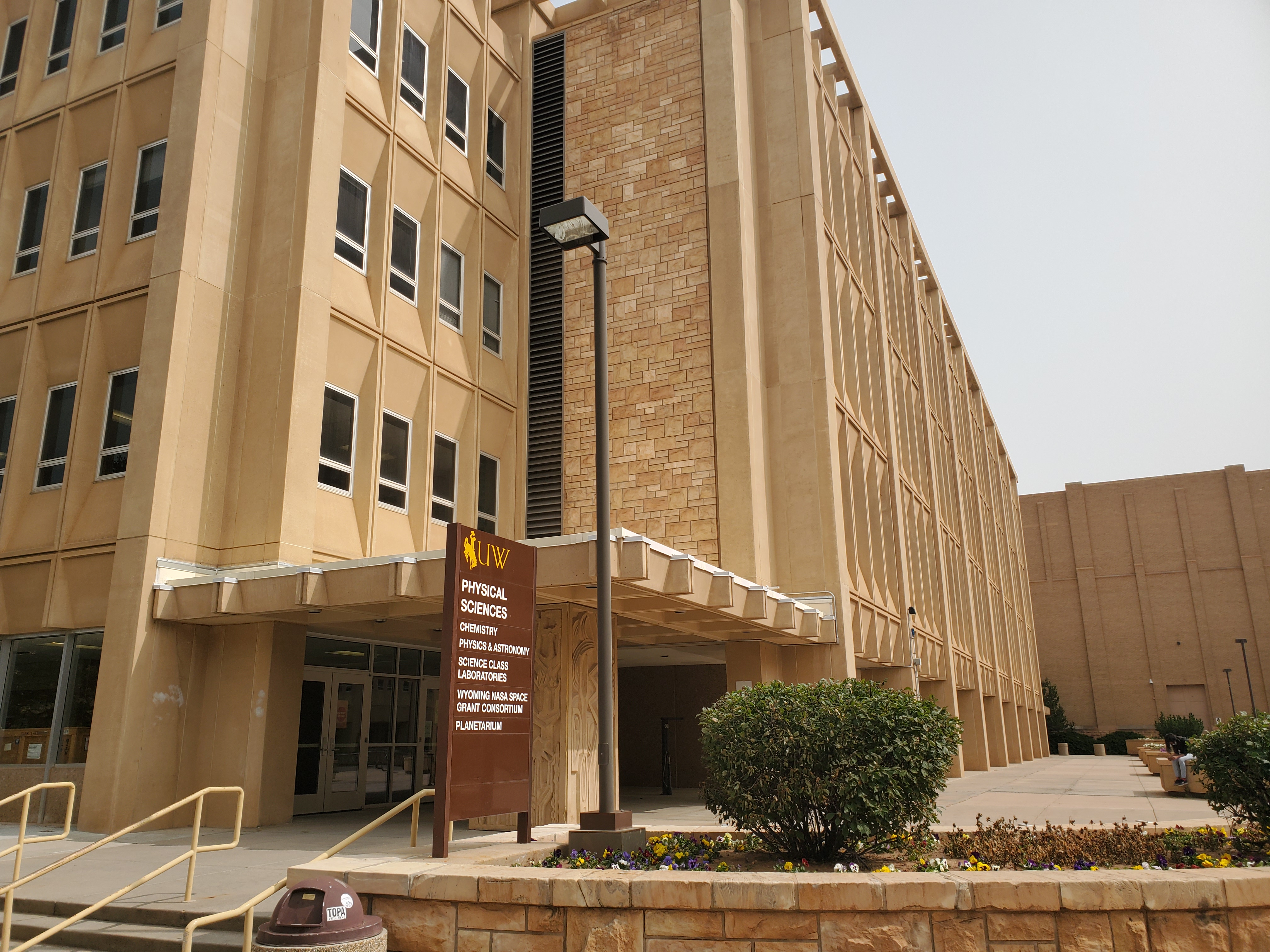 The University of Wyoming Harry C. Vaughan Planetarium is located in the basement of the Physical Science building. Enter the Physical Science building at the south-western entrance closest to the classroom building and follow the signs down a level to our lobby. The planetarium is located under the computer lab with an elevator and stairs in our lobby area. The planetarium is wheelchair accessible. 
Physical Science is located at D 10 in the University of Wyoming map.
For parking information please contact Transit and Parking Service at 307-766-9800 or visit the parking webpage.
S.T.A.R. Rooftop Observatory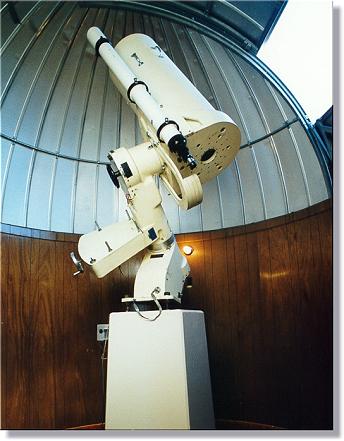 We will open up our Student Training And Research (S.T.A.R.) Rooftop Observatory by reservations with the planetarium coordinator. The tours will be very informal, stargazing and telescope use will be limited by clouds and weather. The University of Wyoming's STAR Observatory is located on the roof of the Physical Sciences building through the western stairwell. There is no elevator/wheelchair access to the observatory.
To schedule a tour
email: planetarium@uwyo.edu 
voicemail: 307-766-6506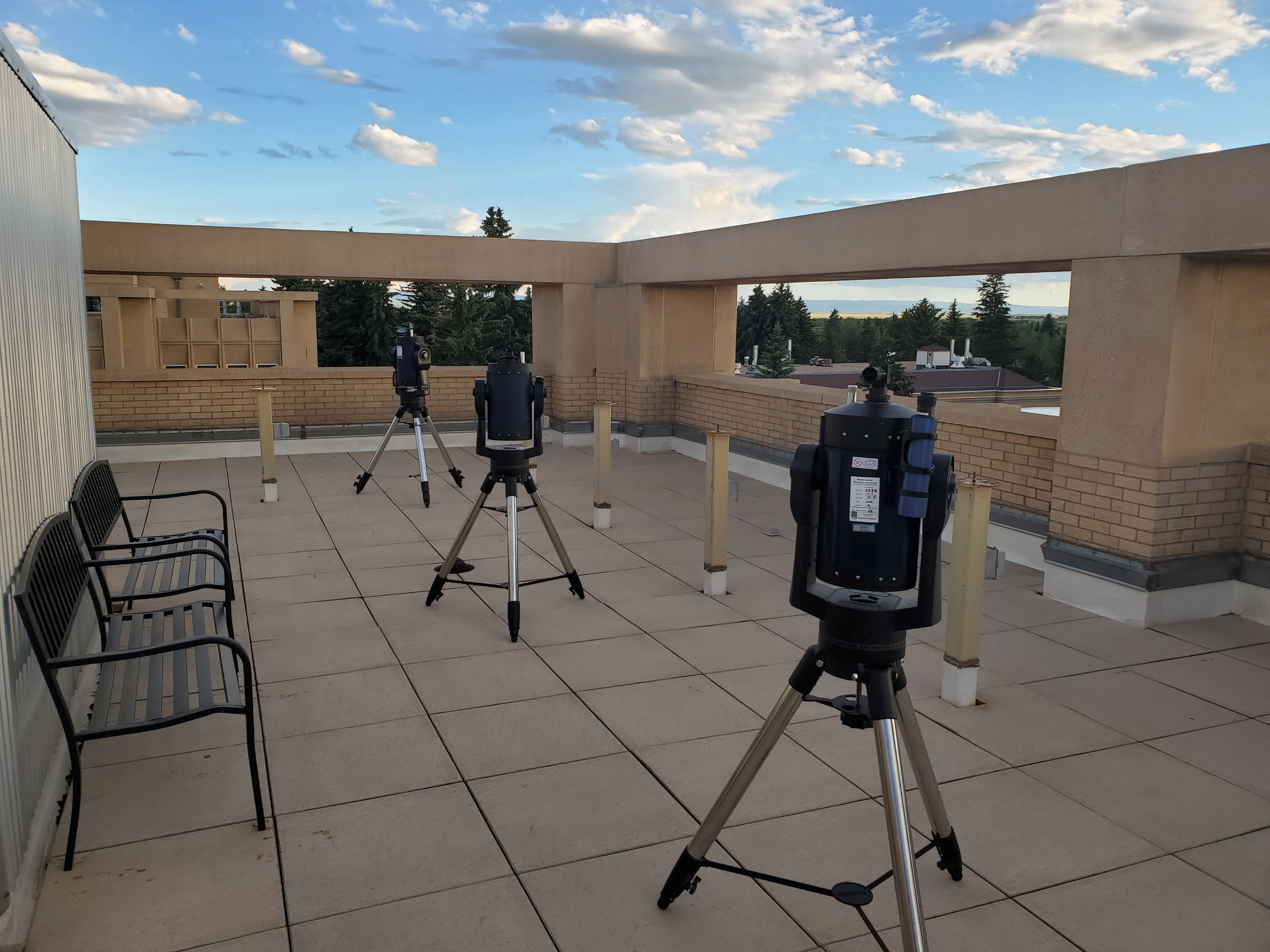 About Harry C. Vaughan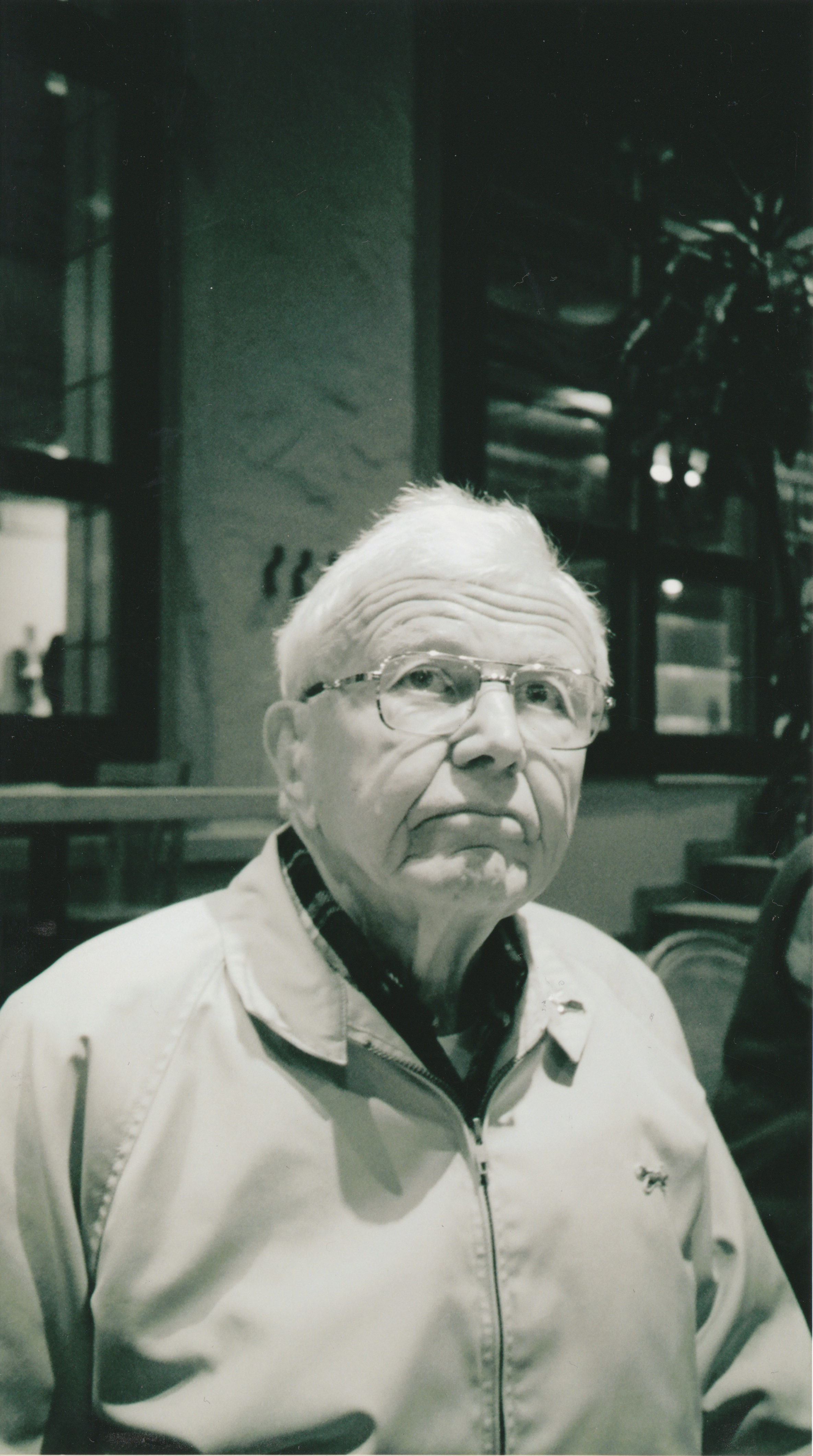 The planetarium has been renamed in honor of the Windy Ridge Foundation's owner, who was a professor of meteorology in the Iowa State Department of Geological and Atmospheric Sciences. Vaughan taught courses in meteorology, earth sciences and agronomy there. Before teaching at Iowa State, he worked at the Ames Laboratory.
Upon retirement, Vaughan moved to Laramie, where he befriended a number of faculty members in UW's Department of Atmospheric Science. He devoted his time to his love of astronomy and built a personal observatory in his backyard to make his own astronomical observations and also mentored UW students.
In the News
May 26, 2021 Laramie Live - "Planetarium Offering Various Programs in June"
May 25, 2021 Cowboy State Daily - "Lunar Eclipse Early Wendesday"
April 27, 2021 UW News - "Planetarium Explores Star Formation, 2017 Eclipse During May Programs"
April 21, 2021 Cowboy State Daily - "Wyomingites Can See Lyrid Meteor Shower"
February 25, 2021 UW News - "Planetarium Program Will Explore Perseverance Mission to Mars"
 

UW Moves Forward With Fall Semester Plan, Indoor Mask Requirement

August 11, 2021: The University of Wyoming is proceeding with a traditional fall 2021 semester while taking steps to manage COVID-19 amid an increase in cases locally and nationally.

UW's Board of Trustees has approved a fall semester plan that strongly encourages and incentivizes COVID vaccinations; will require masks indoors through at least Sept. 20 under circumstances to be communicated to the campus early next week; requires students and employees to be tested upon entry to the university; includes a mandatory education seminar on the virus; expands the current weekly sample testing program to both vaccinated and unvaccinated employees and students, with 3 percent of the population tested weekly; and provides for adjustments as circumstances change.

As approved by the trustees, the indoor mask requirement extends until at least Sept. 20. It doesn't apply to people alone in their offices and private spaces, and there are medical exceptions. President Ed Seidel also has some discretion to consider lifting the requirement in certain circumstances. At its Sept. 15 meeting, the board will revisit the mask requirement by considering data including case numbers, testing prevalence and vaccine uptake.

"Our hope is that the indoor mask requirement will only be necessary for the start of the fall semester," Seidel says. "We will monitor the data closely between now and when the board revisits the issue at its September meeting."

Details about the requirements for the educational seminar and one-time testing of all students at the start of the semester will be shared in coming days.

The fall semester plan is in line with the board's March 26 vote to "fully reopen" the university "consistent with the state and federal governments regarding COVID-19." The fall semester will begin Aug. 23 with face-to-face classes at full capacity, along with face-to-face student engagement programs, in-person athletics experiences and the like.