Scholarship Opportunities
Scholarships are gifts and do not need to be repaid. Generally, the University of Wyoming offers scholarships based on merit, financial need, or to specific student populations. Be sure to file your FAFSA to be considered for financial need based awards in the following school year.
---
How to Apply for UW Offered Scholarships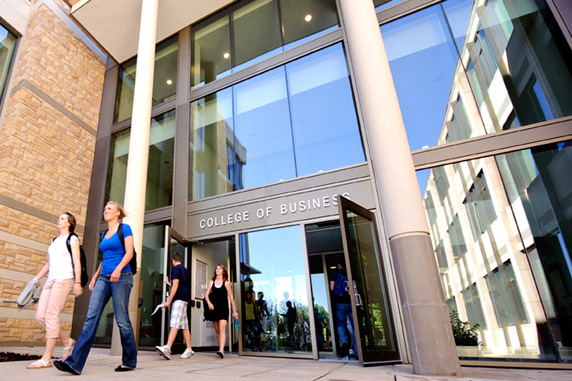 Log into the AcademicWorks Scholarship System
Click the gold "Sign In" button in the top right corner
Sign in with your UW Username and Password

If you are a first time user, complete the general application by checking the box and clicking "Finish and Submit"

You can now view all our offered scholarships by going to Opportunities > Ours or Opportunities > Recommended, and from there you can click "Show Filters" to filter by your College or Department.
All of the scholarships for the selected department will display.
---
Scholarships Awarded by the Office of Admissions
Upon admission to UW, students are automatically considered for several scholarships awarded by the Office of Admissions. These scholarships include, but are not limited to Hathaway, Trustees' Scholars, Rocky Mountain Scholars, Western Undergraduate Exchange (WUE), and the John W. Hoyt Scholarship.
Select your student admission type to view what scholarships you may be considered for:
---
External Donor Scholarships
Many entities outside of UW offer scholarships to eligible students. Any student that receives an Outside (External) Donor scholarship should follow the Outside Donor Scholarship Policy. You should browse our external listings in AcademicWorks or visit any of these other scholarship search sites to view more.
---
Additional UW Offered Scholarships
These scholarships applications, with the exception of the USS Wyoming/Dick Cheney, must be submitted directly to the Student Financial Aid office and are not available in our online Student Financial Aid Scholarships system. The application forms are updated in January of each year.