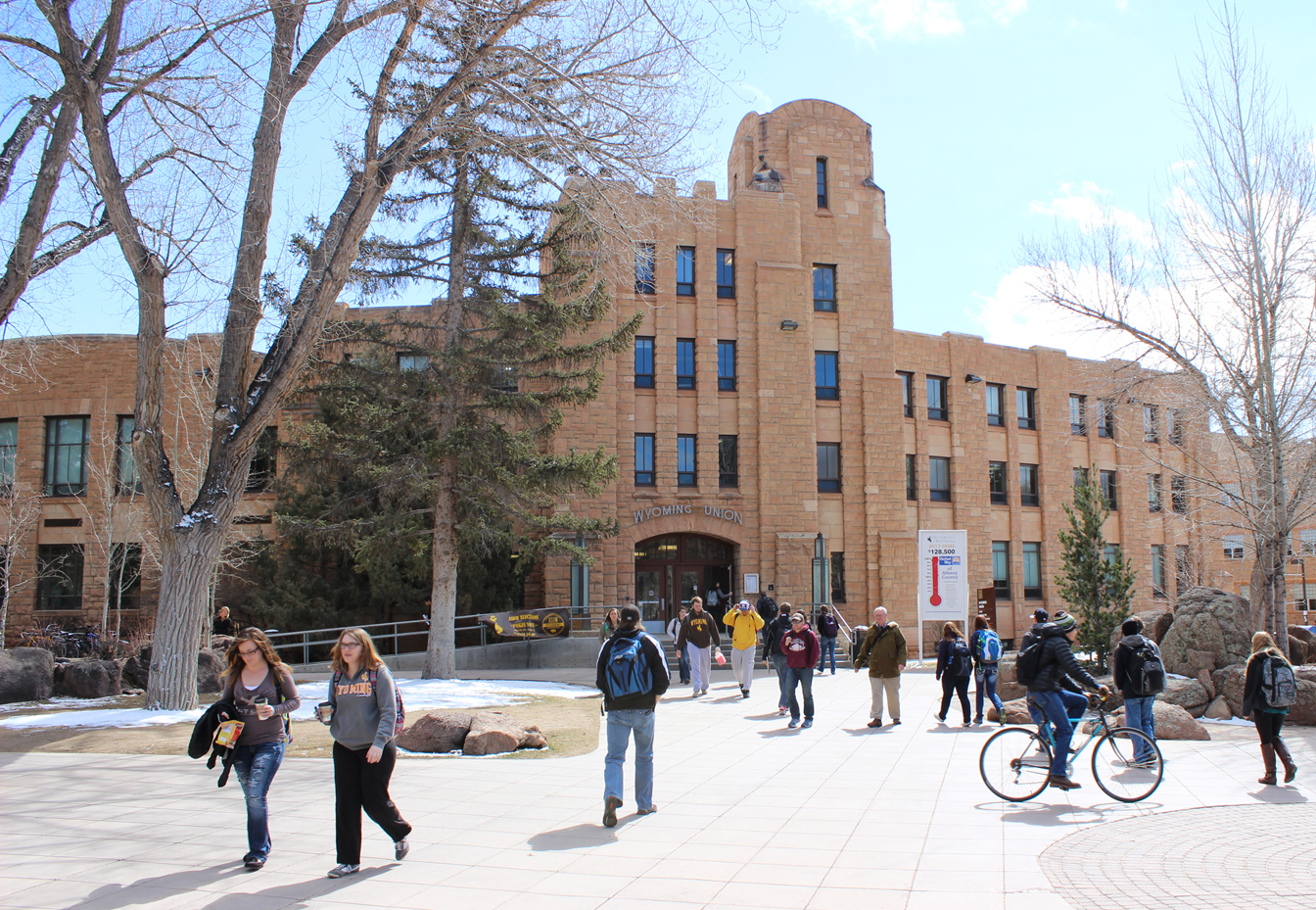 "As an integral part of the University's educational mission, the Wyoming Union fosters a sense of community by providing quality programs, services and facilities that promote development, embrace diversity, and cultivate loyalty to the University. The Wyoming Union provides a nurturing environment within which students are encouraged to pursue excellence, to develop leadership, and to realize their potential."
Wyoming Union Policy and Operating Procedures 
Need to contact our staff? Staff contacts
---
History
Originally constructed on March 3, 1939, the Wyoming Union has not only been the geographical center of campus, but is also known as the living room of campus. An addition in 1957, 1973 and a comprehensive renovation and addition in 2002 have transformed the Wyoming Union into a place where students, staff, faculty, and community come together. The facility offers over 19,000 square feet of outstanding meeting and conference space.  In addition, the building houses the University Store, Copy Center, First Interstate Bank, and a variety of dining options. Student services include the ASUW student government, Greek Life, Campus Activities Center, Service, Leadership and Community Engagement, Student Media, Non-Traditional Student Center, Rainbow Resource Center and the Multicultural Resource Center. The Wyoming Union is a place where students can participate in a wide variety of programs, activities, leadership, and involvement opportunities that enrich the college experience.
Union Barber Shop 1974
Union Fountain Room 1939
Quadra Dangle Square Dance Club enjoying
the Union Ballroom during the 1950's