Information for New Graduate Students
After arriving on Campus Checklist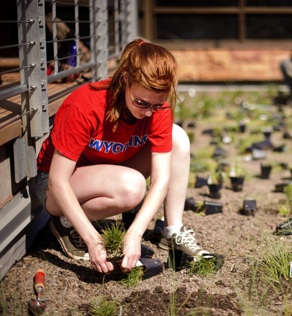 Additional Steps for International Students:
---
Graduate Assistant Teaching and Learning Symposium
& New Graduate Student Orientation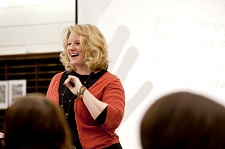 The Graduate Assistant Teaching and Learning Symposium is intended for graduate assistants with first-time teaching responsibilities.  Providing our GAs some keys to success in working with our students is critically important.  The symposium is designed to introduce GAs to effective ways of working with their students and dealing with issues they may face in the role of the teacher.   
In addition to information specific to GAs, the symposium will address topics of general interest to all graduate students including graduate student success, financial tips, and clearing administrative hurdles to graduation.
Registration
The Spring 2013 Symposium will be January 10, 8am - 2pm in Coe Library 506. 
Click here to register!
---
Miscellaneous Information
Campus Events and Important Dates
Official University Hours:
During academic year - Monday-Friday 8:00 a.m. to 5:00 p.m.
During summer months - Monday-Friday 7:30 a.m. to 4:30 p.m.
WyoWeb and UWYO Email are the official electronic means by which the university will communicate with campus constituents, including students, faculty and staff. It is expected that all campus constituents will anticipate receipt of business and official correspondence via these means and they will monitor their content on a regular basis. Use of non-UWYO email accounts is not supported or recommended for dissemination of official university communication for those having UWYO email accounts due to potential problems with security and reliability.
Share This Page: