Features
Research that Benefits


THE STATE OF WYOMING AND BEYOND
---
The University of Wyoming Biocontainment Facility was built to serve Wyoming and the region as a leading center for infectious disease research. Wyoming required a facility to support research to develop innovative solutions to its endemic zoonotic diseases that pose a significant health threat to humans, livestock, and wildlife: brucellosis, plague, and tularemia.
The UWBF is part of the essential infrastructure used by the innovative team of veterinary pathologists that serve the Wyoming State Veterinary Laboratory. It is integral to the National Animal Health Laboratory Network, our national response to large-scale animal disease outbreaks.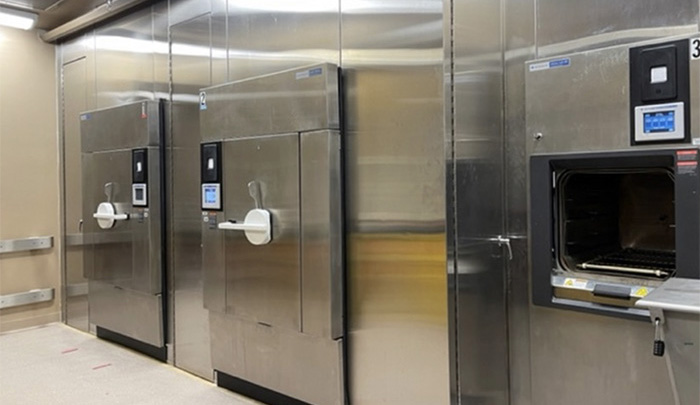 Researchers in the UWBF are provided with training, personal protective equipment, and experimental design support to maximize safety and productivity. The laboratory space is designed to accommodate research at the molecular, cellular and organismal level. Multiple projects can be coordinated simultaneously. Reach out to Dr. Elizabeth Case, our Scientific Director, for pricing and scheduling information.