Dr. Elizabeth Case, Ph.D.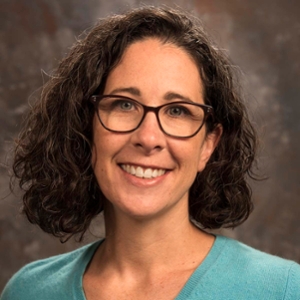 Contact Information:
WSVL 124
307-766-9954
---
Education:
2010 Ph.D. Biological Sciences, University of California, Irvine

2002 B.S. Cell and Molecular Biology, Oklahoma State University
---
Research Interests:
My research focuses on defining the molecular mechanisms by which intracellular bacteria remodel the host cell to create a pathogen-tailored niche for replication. A microbiologist by training, I have experience working with several important human bacterial pathogens: Chlamydia trachomatis, Francisella tularensis, and Coxiella burnetii. I am especially interested in the identification of regulation of bacterial gene expression, novel virulence factors, and host responses to infection.

My primary research interest is defining the molecular mechanisms of Coxiella burnetii pathogenesis. Coxiella burnetii is the highly infectious causative agent of Q fever, which can manifest as an acute, severe respiratory zoonosis, or a debilitating chronic disease accompanied by intense fatigue, or endocarditis.  This Gram-negative, naturally obligate intracellular bacterium preferentially infects macrophages and replicates within an intracellular compartment that resembles a mature phagolysosome. A distinguishing characteristic of C. burnetii is its ability to enter these cells without significantly activating innate immune defenses or polarizing the cell to a proinflammatory phenotype. To date, the virulence factors that have been principally credited with this pathogenic paradigm are its anti-inflammatory lipopolysaccharide (LPS), and the effectors of its Type IVb Secretion system (T4SS).

To investigate its unique pathogenic properties, I have developed a unique infection model for Coxiella using primary murine macrophages. This macrophage infection model enables me to ask fundamental questions about how C. burnetii modulates its host and evades destruction by host innate immune defenses in a relevant pathogenic niche. I have also incorporated bacterial genetics, an animal model of disease, transcriptomics, and cell biological techniques to form a multidisciplinary approach to investigating Coxiella pathogenesis. Long-term, I plan to use Coxiella infection to answer fundamental questions about the defenses macrophages employ against invading pathogens and how bacteria evade them. I believe that my distinctive infection model will allow me to discover novel mechanisms of Coxiella pathogenesis while uncovering unappreciated facets of macrophage biology. 
---
Memberships:
American Society for Rickettsiology
American Society for Microbiology
---