Dr. Amy Rhoad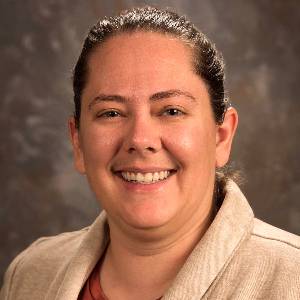 Contact Information:
Enzi STEM Facility 261A
307-766-3553
Education:
2014 B.S. Microbiology, University of Wyoming
2014 B.S. Molecular Biology/ Environmental and Natural Resources, University of Wyoming
2020 Ph.D. Animal and Veterinary Sciences, University of Wyoming
---
Teaching Interests:
My primary role is instruction in the LIFE Science Program. I teach and mentor both undergraduate and graduate students. I am particularly interested in course alignment and teaching critical thinking in a biological context. As a teaching lab coordinator I design and implement hands-on activities as well as train Graduate Teaching Assistants in how to lead lab sections.
---
Memberships:
None at present
---
Teaching:
 Laboratory Coordinator for LIFE 1010 General Biology, LIFE 2022 Animal Biology
---