Campus Resources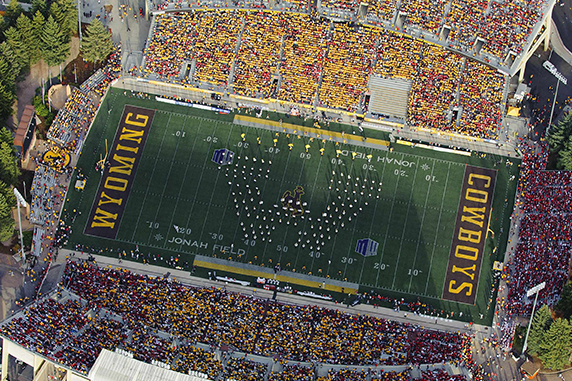 The Veterans Services Center
The Veterans Services Center is a "one-stop shop" for information on how to start school and what is required by you to start school.  Our staff is educated on what is required by the school and can assist you with any questions you may have.  For more information or questions please call us at 766-6908 or stop by.
Vet Center
Readjustment Counseling:  Dr. Michael Kesgard is a readjusting counseling therapist specializing in Combat stress, Theater, Deployment Stress, Military Sexual Trauma.  The University Counseling Center has provided Dr. Kesgard with a room for him to provide services for veterans attending school at UWYO.  Please call 307-778-7370 to schedule an appointment.
Dean of Student Office
Late Arrival Procedures for Veterans
Students who are arriving late to campus at the start of school due to their service in the military and/or participation in training exercises related to their military duty should contact the Dean of Students Office at 128 Knight Hall, (307) 366-3296, to consult with the staff about how to avoid being automatically dropped from classes and/or if more than 2 weeks will be missed, what options the student has.
Military Activation & Withdraw/Drop Procedures
Students who are on alert or are activated should contact the Dean of Students office at (307) 766-3296 (or stop by 128 Knight Hall) to discuss their situation and plan for activation and submit a copy of their orders. The DOS staff will assist students with the withdrawal/drop procedures.
Office of the registrar
The Office of the Registrar understands the unique circumstances surrounding military obligations and supports petitions for withdrawals/enrollments outside established deadlines. The Office of the Registrar accepts credit from military training records/transcripts following ACE guidelines for training which parallels courses offered at the University of Wyoming. Follow this link to the office of the registrar.
Disability Support Services, Counseling, and Mental Health Resources