ECHO™ Replication
What is Replication?
Replication is the implementation and adoption of the ECHO model, based on community needs and resources, with training and technical assistance from UW ECHO Institute and other superhubs.
We welcome you to join the ECHO movement by launching an ECHO hub site!  Starting an ECHO Program (also referred to as 'replicating' or 'replication') begins with becoming an official ECHO Replication Partner. ECHO Replication Partners continuously find innovative ways to use the ECHO model™ to amplify impact and increase capacity in their fields of focus and communities in which these fields exist.
The actual replication of the ECHO modelTM is completed by organizations who have signed partnership contracts – legal documents outlining the conduct of Project ECHO®, have established responsibilities of partnership and intellectual property rights with University of Wyoming (UW) ECHO and have completed intensive training (Partner Launch Training) in the principles and applications of ECHO.
---
Steps to Becoming a Replication Partner
Before you can start the process to launch an ECHO Program you first need to become a Replication Partner. Becoming an ECHO Replication Partner involves signing our Partnership Documents.  You will then attend a required in-depth training where you will learn to implement the ECHO model in your community and gain insight on how to build a successful program. There is no fee to become a Replication Partner or to replicate the ECHO model.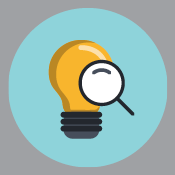 Learn. Learn more about the ECHO model to see if it fits your needs. Explore our website and join us for a virtual introduction to ECHO Orientation to learn more. Orientation sessions can be scheduled to fit your schedule. Join the session via Zoom.
Orientation Sessions:
Email Cari Glantz at cglantz@uwyo.edu if you would like to schedule an ECHO Orientation.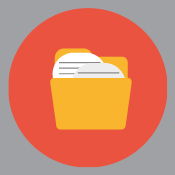 Agreements. If the ECHO model sounds like it could work for you, please request Partnership Documents. These documents are prepared for and signed at the institutional level (CEO/legal counsel), between your organization and UW ECHO. They include our Statement of Collaboration (SOC) for Replicating Partners and our Intellectual Property Terms of Use Agreement (TOU). The SOC summarizes ECHO's role/commitment to our Partners along with the expectations of our ECHO Partners while the TOU is our legally binding agreement outlining the role of UW ECHO as well as the responsibilities of the partnering organization and intellectual property rights. Signing these agreements is a pre-requisite to our 2-day partner launch training.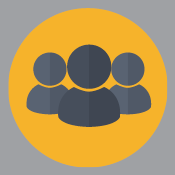 Training. After partnership documents are signed, you will need to attend ECHO Partner Launch (formerly Immersion) Training. This 2-day training provides comprehensive knowledge of the ECHO model, including operations and best practices for implementation. We recommend you bring your implementation team, including at least one specialist or content expert, a program coordinator or administrator.
Upcoming Partner Launch Trainings will be held virtually, via Zoom:
March 27-28, 2023
August 7-8, 2023
Contact Cari Glantz at cglantz@uwyo.edu if you are interested in attending an upcoming partner launch training or with additional questions and cost information.
---
Once You Become a Replication Partner
After contracts and Partner Launch Training are completed, we offer our Replication Partners additional support and training to help with continued improvement and success, including:
Access to an extensive and growing library of replication resources. Replication Partners will find a myriad of resources developed and used by the ECHO Institute in New Mexico and a number of other Replication Partners worldwide. Resources include case-presentation templates, disease specific curricula, grant writing and budgeting resources, as well as marketing tools and ideas, and many others.
Connections to other hubs and the global MetaECHO Community. ECHO Replication Partners never miss an opportunity to share and learn. All Replication Partners are added to the weekly MetaECHO newsletter, monthly MetaECHO Community video-calls, collaborative(s) of choice and invited to our global MetaECHO Conference.
Email cglantz@uwyo.edu to join the ECHO in Education collaborative. If you have questions about other MetaECHO collaborative groups, email cweisz@salud.unm.edu for additional information.