---
Welcome to the ECTL Knowledge Base! 
We have worked hard to develop a
limited
,
curated
list of links and resources within this Knowledge Base. You can also find links to other resources in other sections of our ECTL website--so if you can't find what you're looking for here, please reach out to us for help:
wyocourses-inst@uwyo.edu
.
On the image below, please notice these key components of our Knowledge Base:
Main Navigation.

Use these links to get back to the main ECTL and Knowledge Base sites.

Best Practices in Pedagogy

. This set of pages provides a wealth of resources, designed around five major components that all instructors should be thinking about when they design and deliver courses. Especially for newer teachers, this part of the Knowledge Base should offer both a birds-eye view as well as selected resources for more targeted support.

Emergency Course Design.

This small set of resources emerged in response to the rapid shift to online teaching during the COVID-19 pandemic. They provide practical information to help teachers move courses into online teaching environments.

Key Teaching Tools.

The ECTL supports several key applications for student learning, including WyoCourses, Zoom, VidGrid, and Honorlock. This section of the Knowledge Base provides home-grown resources as well as links to support materials from each company's website.
---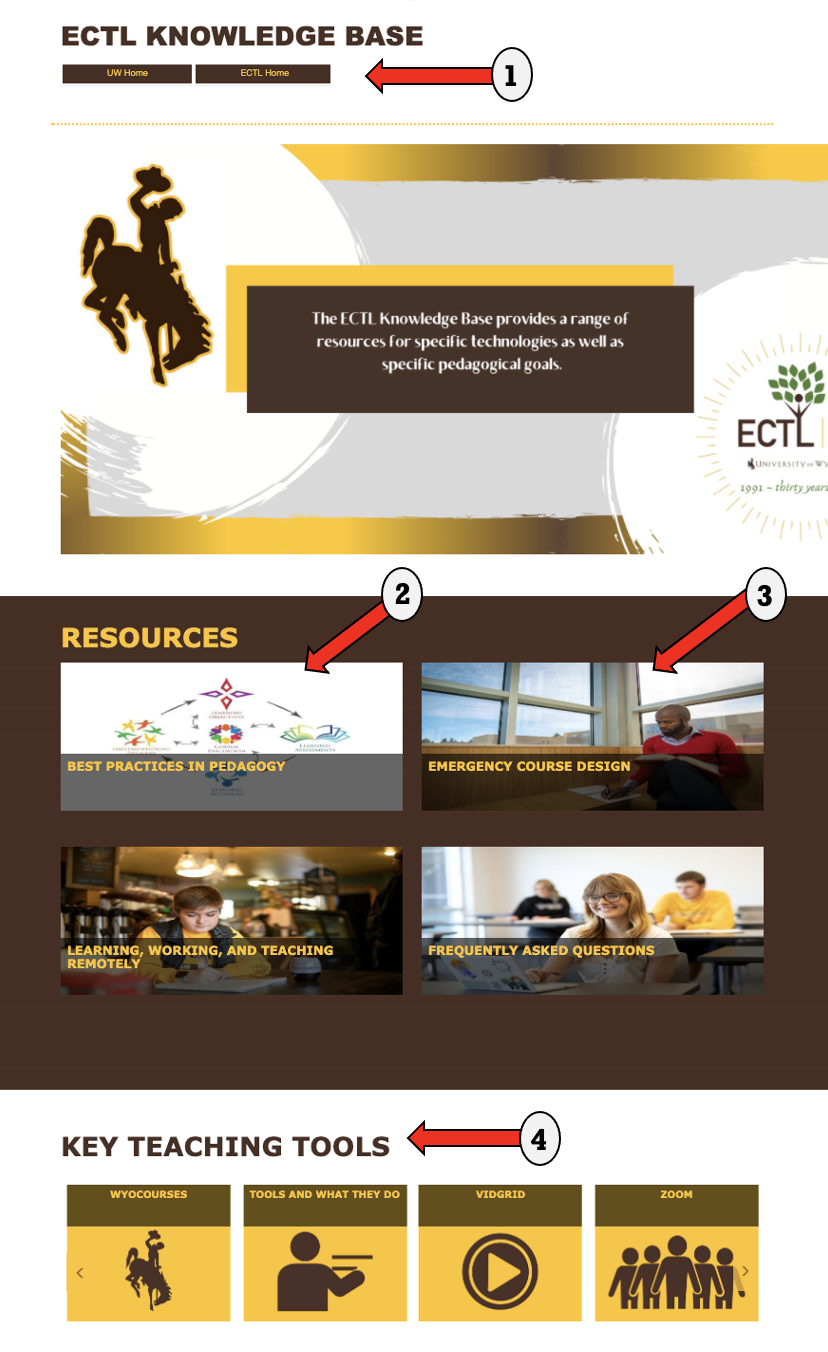 ---
Want more help? Reach out to ECTL staff at wyocourses-inst@uwyo.edu