Department Seminar Series
The Department of Economics hosts four seminar series. 
The Bugas Lectures. The Bugas Lectures hosted by the Department of Economics at the University of Wyoming are an opportunity for Economics students to interact with and watch presentations by some of today's top Economists. 2-3 speakers per semester spend three days hosting seminars and meeting with students.

Guest Speaker Seminars. The department's main seminar series, usually held on Fridays from 3:30-5:00 p.m., features guest speakers from other universities. All interested individuals are welcome to attend these seminars.

Brown-Bag Workshops. On Fridays during the semester when there is no guest-speaker seminar, the department hosts a 12:00-1:00 p.m. "brown-bag" (bring your own lunch) workshop, at which both faculty and students present work in progress. All interested individuals are welcome to attend.

Graduate Student Seminars. The graduate student seminar series, organized by the graduate students themselves and  provides students the opportunity to share research ideas and practice presenting papers before attending conferences or going on the job market. 
To receive email reminders about upcoming seminars join the Mailing List by clicking here.
Fall 2022 Seminars | Guest Speakers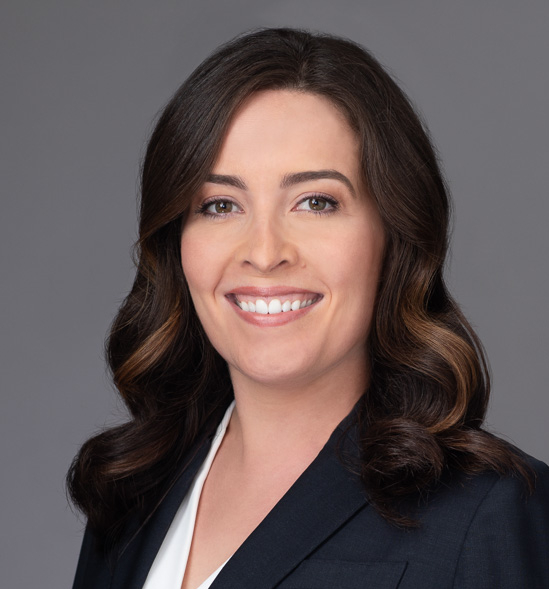 Friday, September 23, 2022 | Jennifer Raynor, University of Wisconsin-Madison
3:30 pm | Location BU 121
Jennifer Raynor is an Assistant Professor of Natural Resource Economics at the University of Wisconsin-Madison, where she has been on the faculty since 2022. Before moving to Wisconsin, she was an Assistant Professor at Wesleyan University and a Research Economist at the National Oceanic and Atmospheric Administration.
Raynor's research focuses on the economics of fisheries and wildlife management, with an emphasis on measuring the feedback between human and natural systems. She strives to inform on-the-ground decision-making and works closely with state and federal resource managers to design and evaluate conservation policies. Her main topical interests include human-carnivore coexistence, marine spatial planning, and non-market valuation. 
Raynor graduated summa cum laude with a B.A. in Economics at LeMoyne College. She then earned an M.A. in Applied Economics at Johns Hopkins University, followed by an M.S. in Environment and Resources and Ph.D. in Agricultural and Applied Economics at the University of Wisconsin-Madison.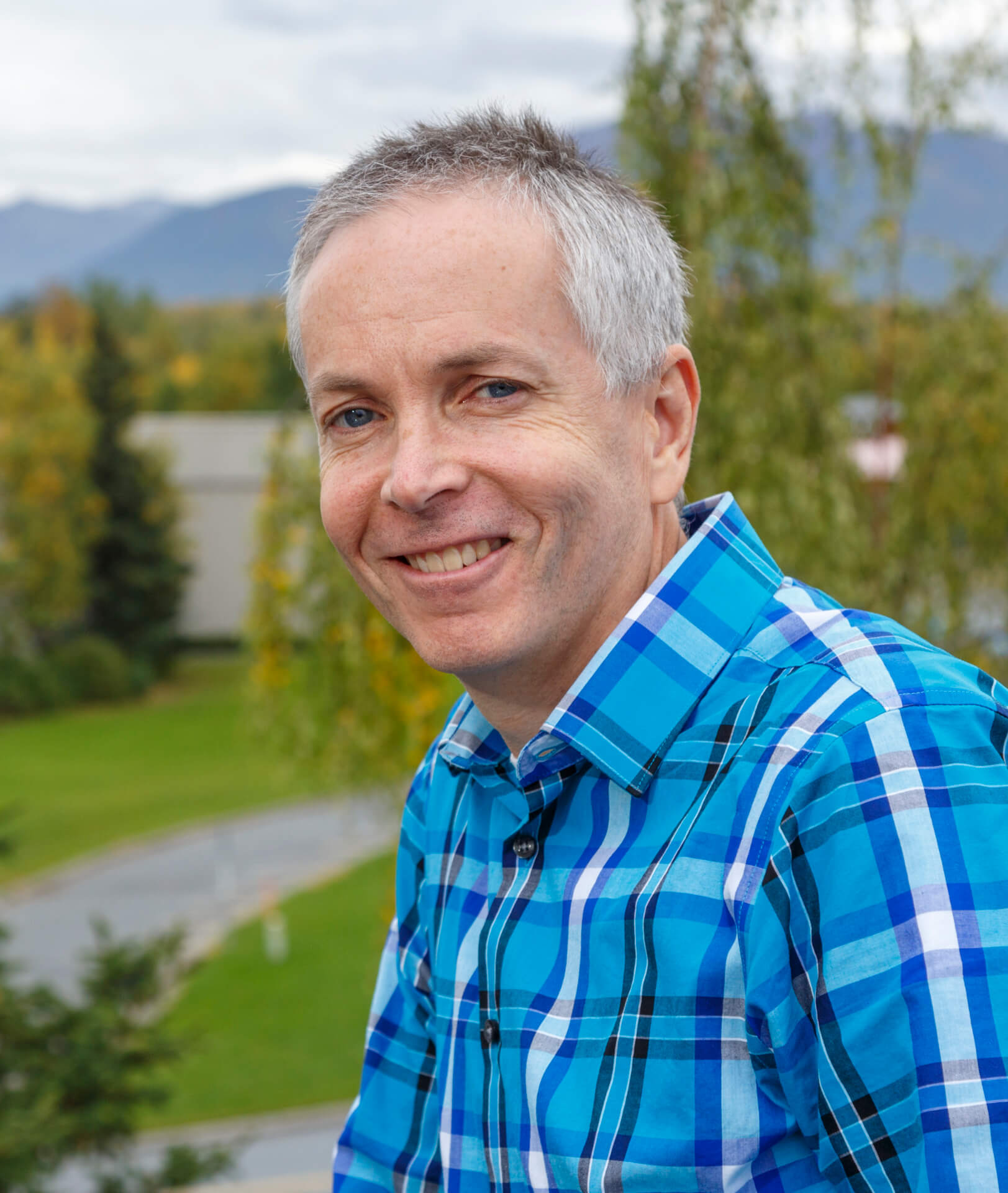 Wednesday, September 28, 2022 | James Murphy, University of Alaska at Anchorage 
3:30 pm | Location BU 209
Dr. James Murphy is a Professor of Economics at the University of Alaska Anchorage (UAA). He arrived at UAA in 2006 as the visiting Rasmuson Chair of Economics, and decided to remain at UAA as a full-time faculty member after his tenure as Chair ended in 2011. Prior to arriving at UAA, he was on the faculty at the University of Massachusetts Amherst. He received his Ph.D. from the University of California Davis and studied experimental economics as a pre-doctoral fellow at the University of Arizona. As part of a university partnership to develop a new experimental economics program in China, he is also a visiting professor at Nankai University and Chairman of their new Nankai Vernon L. Smith Experimental Economics Laboratory.
Dr. Murphy's research focuses on the use of experimental methods to address environmental policy and natural resource management issues.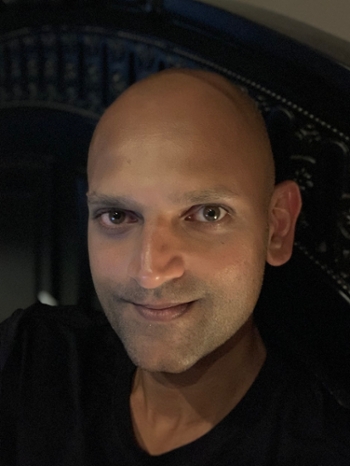 Friday, October 28, 2022 | Abhi Ramalingama, Appalachian State University
3:30 pm | Location TBA
I am a Professor in the Department of Economics at Appalachian State University.

 

My research interests are Experimental Economics, Behavioural Economics, Organisational/Managerial Economics, Inequality, and Political Economy.

 

For more information about my work, please follow the links below.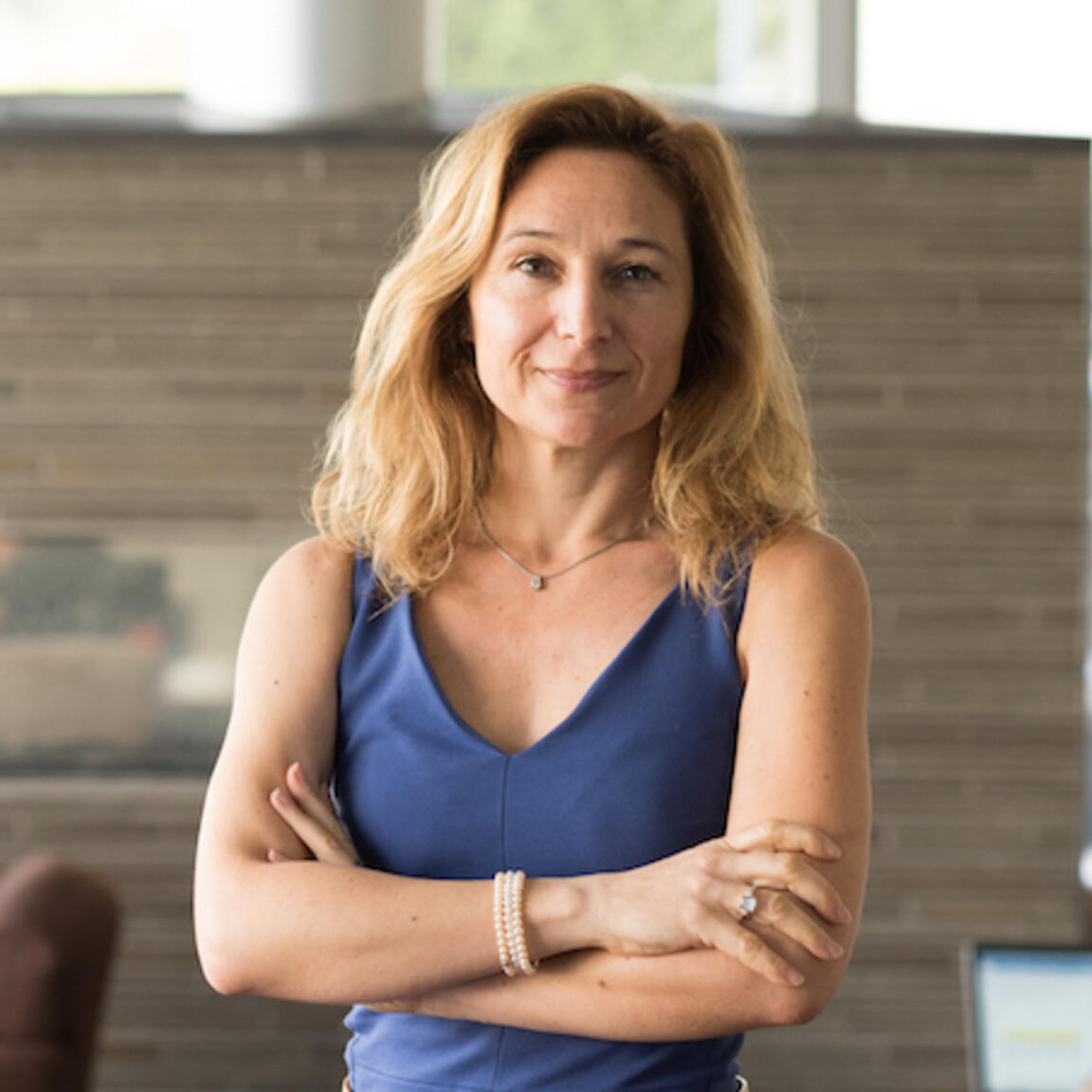 Wednesday, November 2, 2022 | Alessandra Cassar, Professor of Economics, University of San Francisco | Zoom Seminar
Alessandra Cassar is a professor of economics at the University of San Francisco. She is a member of the Executive Committee of the Economic Science Association and a former co-director of LEEPS Lab (Learning and Experimental Economics Projects of Santa Cruz) at the University of California, Santa Cruz. She received her MA in Economics from Bocconi University, Milan, in 1996, and her PhD in International Economics from the University of California, Santa Cruz, in 2001.
Cassar is passionate about investigating the origins of preferences and their role in development. Through laboratory and field experiments across the world, her studies focus on the contributions of evolutionary processes to shaping human behavior. Her current research concentrates on the under-studied areas of female competitiveness; the consequences of conflict and disaster victimization for altruism, trust, religiosity, risk, and time preferences; and the role of social networks for economic outcomes.
She is also researching how to design programs to overcome individuals' internal constraints to support economic empowerment.
Spring 2022| GUEST SPEAKERS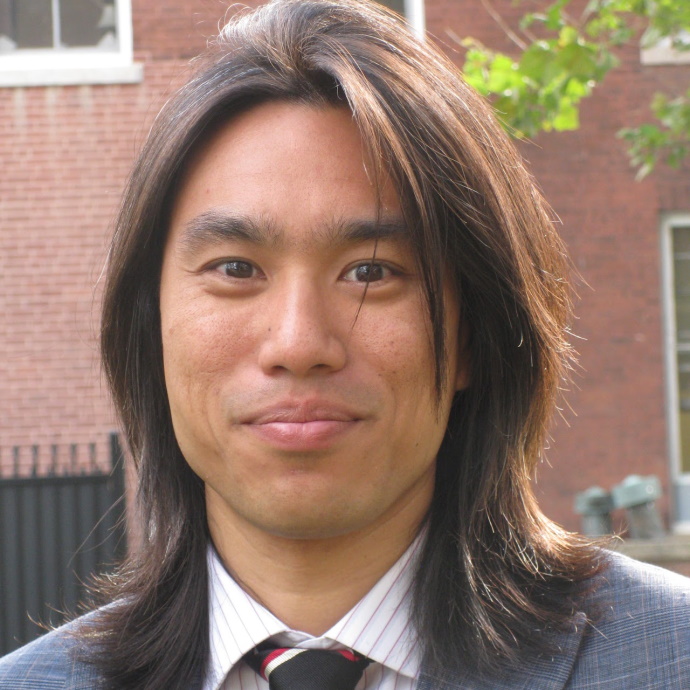 Friday, March 25 | Nathan Chan, University of Massachusetts
3:30 PM | Location BU 123
Dr. Chan is an Associate Professor in the Resource Economics department at the University of Massachusetts Amherst. His primary research interests are in the fields of environmental economics and public economics. Before arriving in Amherst, he was an Assistant Professor in the Economics Department at Colby College.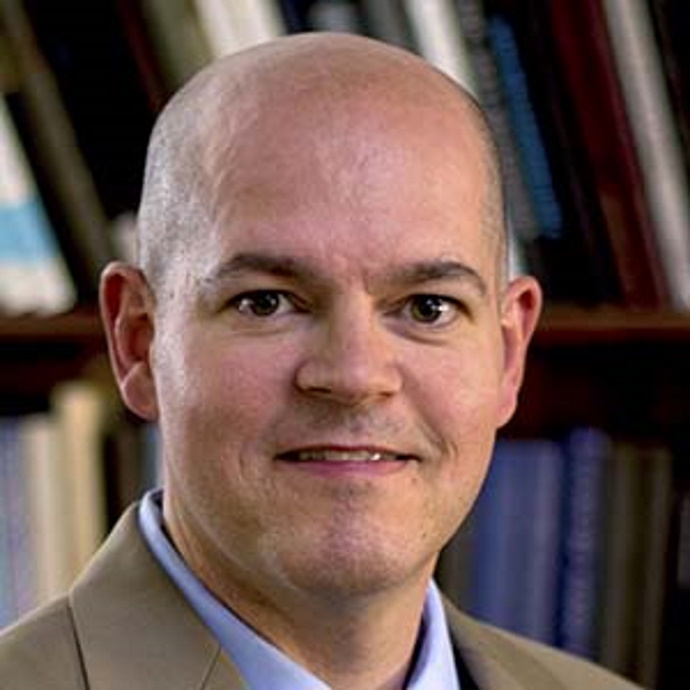 Friday, April 8 | Ben Gilbert, Colorado School of Mines
3:30 PM | Location BU121
Ben Gilbert is an applied microeconomist who studies the relationship between public policy, energy and natural resource markets. His research addresses problems in energy supply, energy efficiency, marine resources, regulation, firm and industrial organization, and the housing market.
Before becoming an economist, Gilbert was a news reporter covering emerging energy technology. Gilbert holds a PhD in Economics from the University of California, San Diego, and a BA in Economics and English from Whitman College. He was previously an assistant professor of Economics at the University of Wyoming and an affiliate of the University of Wyoming Building Energy Research Group.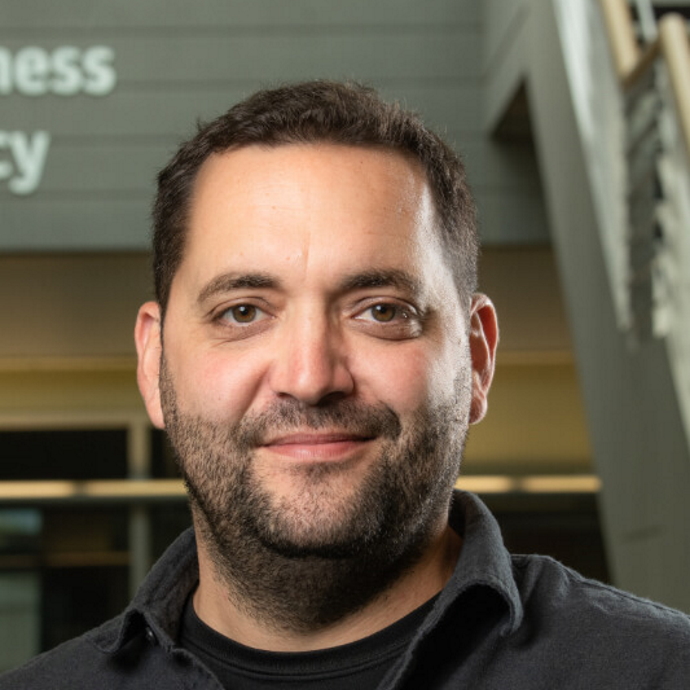 Friday, April 15 | Alexander James, University of Alaska Anchorage
3:30 PM | Location BU121
AAlexander's research and teaching interests broadly include environmental and resource economics. He is also interested in analyzing a variety of economic problems using experimental methods, especially those related to non-market valuation and public policy.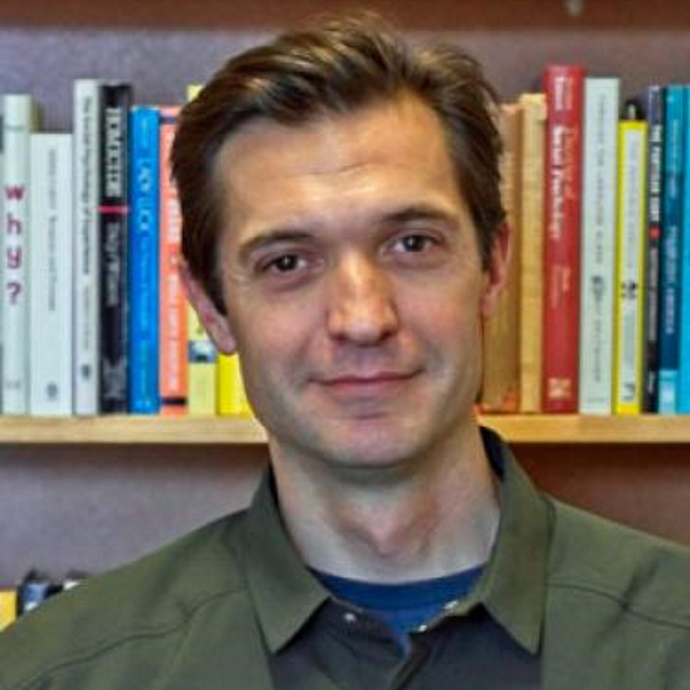 Friday, April 22 | Leaf Van Boven, University of Colorado Boulder
3:30 PM | Location BU121
Dr. Van Boven is a professor of Psychology and Neuroscience at the University of Colorado in Boulder. His research interests include folk psychology, or everyday understanding of emotions and of social psychological processes in the self and in other people; Judgment, decision making, and behavioral economics.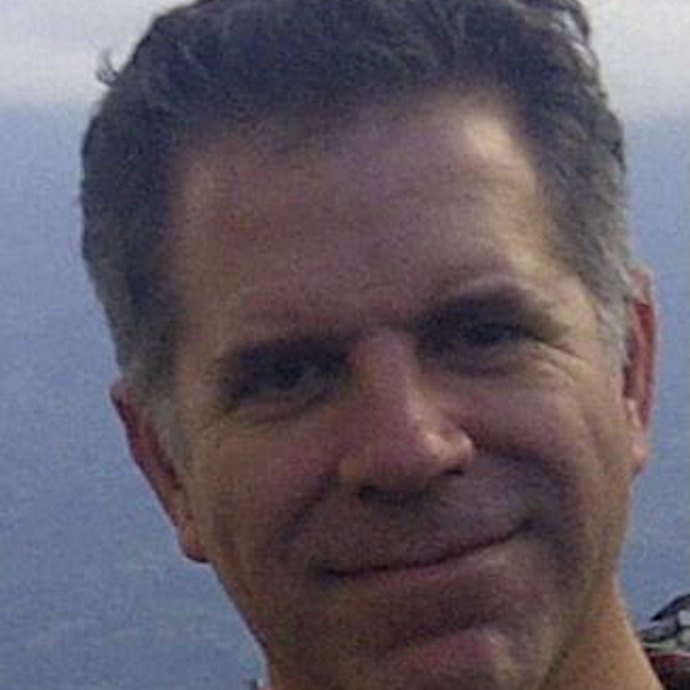 Friday, April 29 | Daniel Houser, George Mason University
3:30 PM | Location BU121
Dr. Houser is Professor and Chairman of the Economics Department at George Mason University, where he is also Director of Nobel Laureate Vernon Smith's Interdisciplinary Center for Economic Science (ICES), a research institution focused on advancing the newest frontiers of Experimental and Behavioral Economics. A multi-disciplinary scholar, Houser has published over 100 articles in fields including economics, finance, political science, psychology and general science, and has published over a dozen "top 3" articles across these fields that have appeared in outlets including American Economic Review, Econometrica, Journal of Finance, American Journal of Political Science, and Proceedings of the National Academy of Sciences.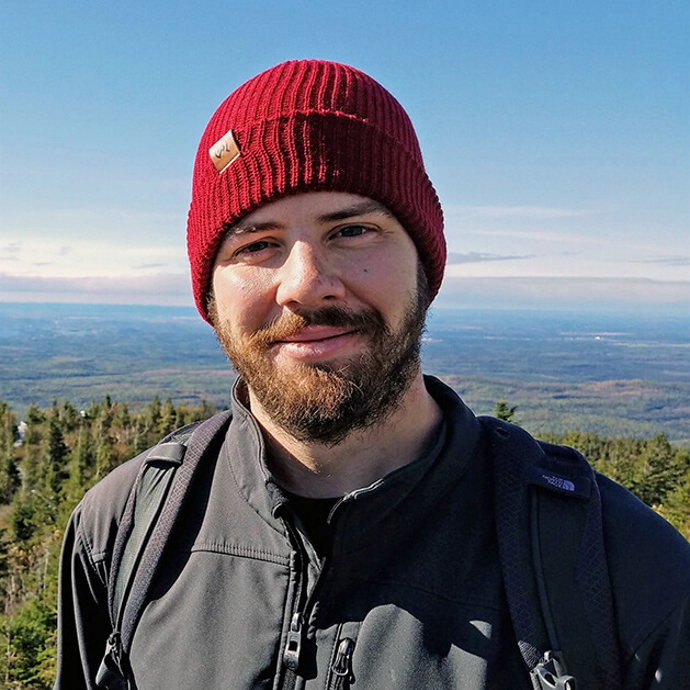 Friday, March 4 | Kevin Berry, University of Alaska Anchorage
3:30 PM | Location TBA
Kevin Berry is an environmental economist at the University of Alaska Anchorage. His current research projects include fisheries management under uncertainty, coastal erosion and community capacity building, and the continuation of work on invasive species and infectious disease. His primary interest is in research that aids policymakers in responding to a rapidly changing world by preemptively investing in risk mitigation efforts. This includes identifying individual responses to environmental change to better understand individual behavior and modelling policy responses at the government and global level.
FALL 2021| GUEST SPEAKERS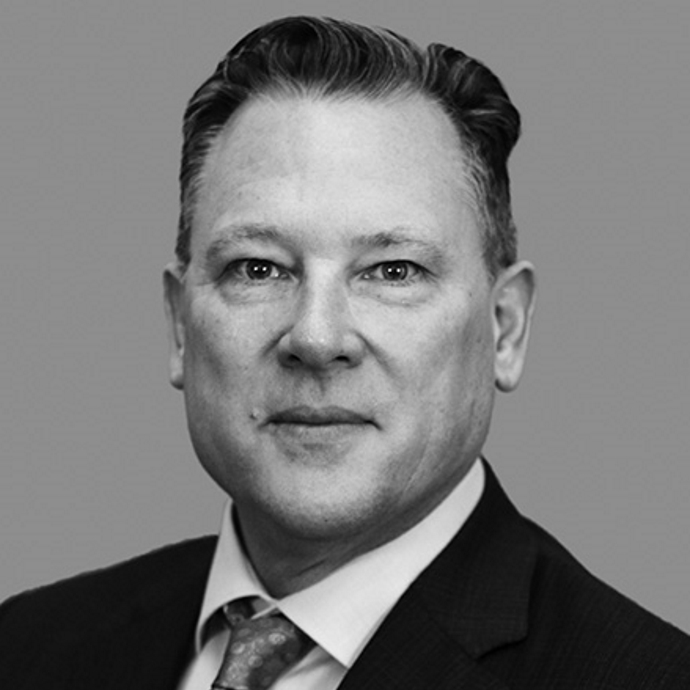 Friday, September 24 | Paul Turner, SVP Business Development, Hecate Energy
3:30 PM | COB 121
Title: Kári Energy: Wind Energy from Iceland for the UK.
Dr. Paul Turner is a the Vice President for Business Development at Hecate Energy LLC. Turner earned his B.S. in Electrical Engineering from the University of Illinois at Urbana-Champaign in 1986, his M.S. in Electrical Engineering from New Mexico State University in 1991 and his Ph.D. in Economics from the University of Wyoming in 1996. An independent power professional for over 25 years who brings a unique and deep understanding of energy market trends, power project development and opportunities across the energy technologies including wind, solar, thermal and energy storage.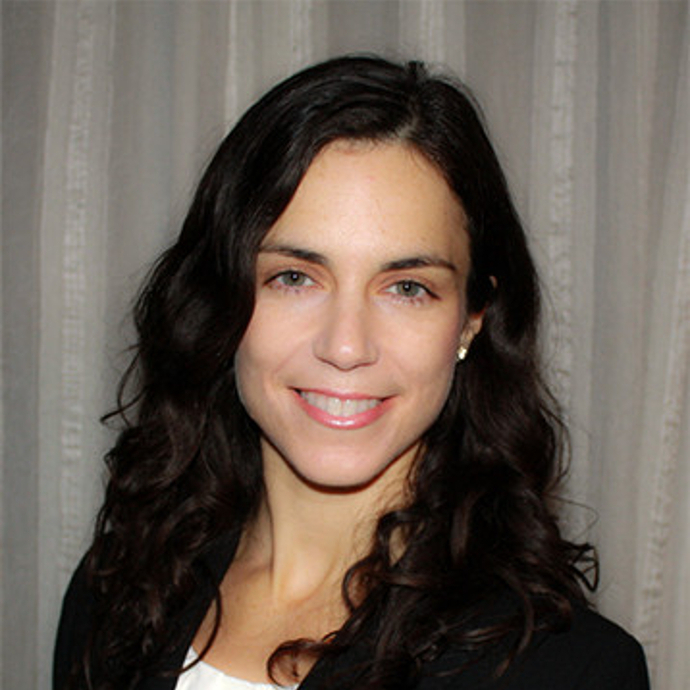 Friday, October 8 | Jacqueline Doremus, California Polytechnic State University
12:00 PM | Location BU 123
Dr. Jacqueline Doremus is an Assistant Professor of Economics at Cal Poly. She is interested in better understanding how firms in developing countries impact environment and development outcomes as well as evaluating environmental policy effectiveness. She graduated from the University of Michigan in 2015 with a PhD in Economics and has worked at the US Agency for International Development and the World Bank in Kinshasa, Democratic Republic of the Congo.  She returned to the Republic of Congo on a Fulbright fellowship, collecting data in the north for her paper on the unintended impacts of Forest Certification on households' nutrition outcomes.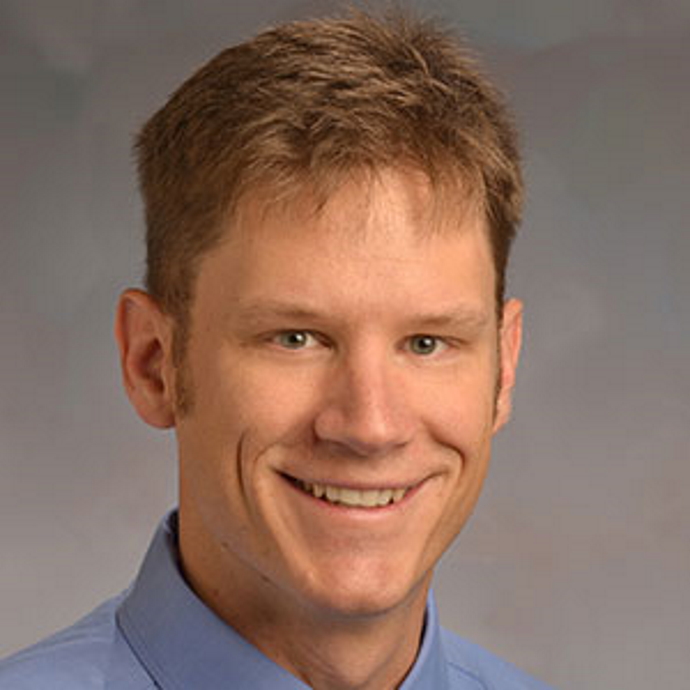 Friday, October 22 | Charles Sims, University of Tennessee
12:00 PM | Presented via Zoom
Charles Sims is the Director of the Energy and Environment Program at the Howard H. Baker Jr. Center for Public Policy and an Associate Professor in the Department of Economics at the University of Tennessee - Knoxville.  His research interests center on environmental and natural resource economics with a specific emphasis on the role of risk and uncertainty in natural resource, environmental, and energy policy.  His past research has investigated issues related to invasive and endangered species, forest management, infectious diseases, green energy, and climate change adaptation.  Sims's work has been published in refereed journals including the Proceedings of the National Academy of Sciences, Journal of Economic Dynamics and Control, Journal of Economic Behavior and Organization, and Journal of the Association of Environmental and Resource Economists.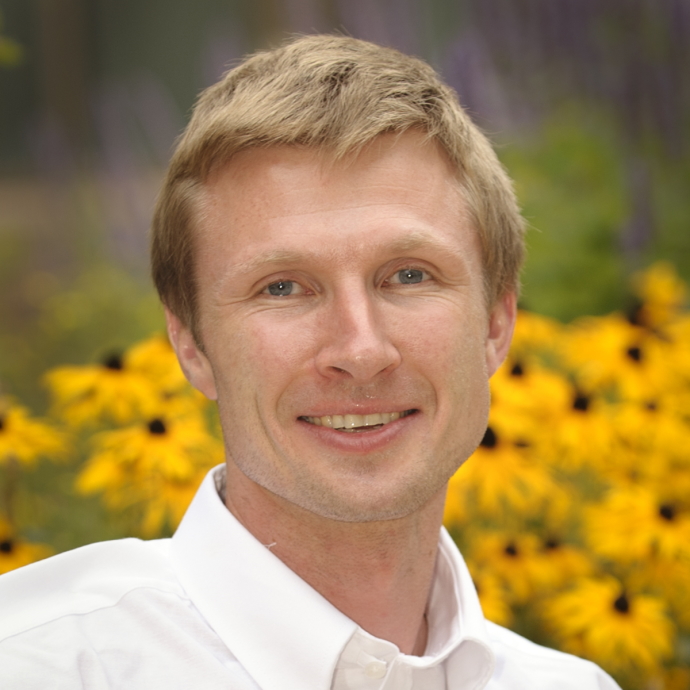 Friday, November 5 | Thorsten Janus, University of Wyoming 
3:00 PM | COB 121
Dr. Janus is an Associate Professor in the Economics Department at the University of Wyoming and the 2021 receipeint of the Tom and Judy Crocker Junior Faculty Research Award. The Crocker-Powell award was created from a generous donation by Tom Crocker and Judy Powell and recognizes research excellence by junior faculty members in the Department of Economics.
Thorsten will present his winning paper: "Where do Commodity Earnings Go?"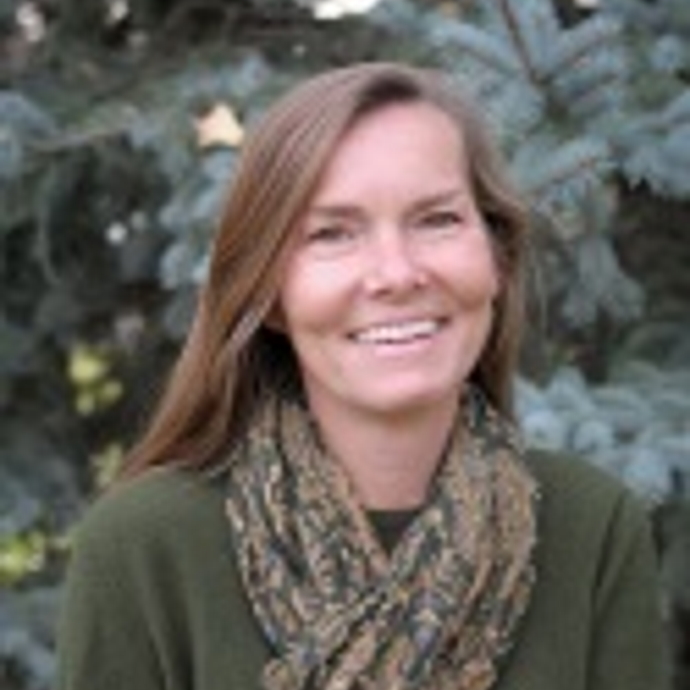 Friday, November 19 | Jo Albers, University of Wyoming
12:00 PM | BU 209
Time to Think: Using Sabbatical to Step Back, Develop Insights, and Trust My Process

Having returned from a Covid-restricted sabbatical last spring, Jo Albers will describe how she used that time to think and develop insights on both new and long-standing research interests. With examples from papers on seasonal migratory species and protected areas, Jo will discuss her process for weaving together her real-world observations, the academic and policy literatures, and her research results to find her own perspective on the big picture and priorities for next steps. She will also spend a few minutes talking about the development of a potential short course, "Using Markets and Property Rights for Conservation in Costa Rica," and about specific papers and projects she has been pushing through the research pipeline.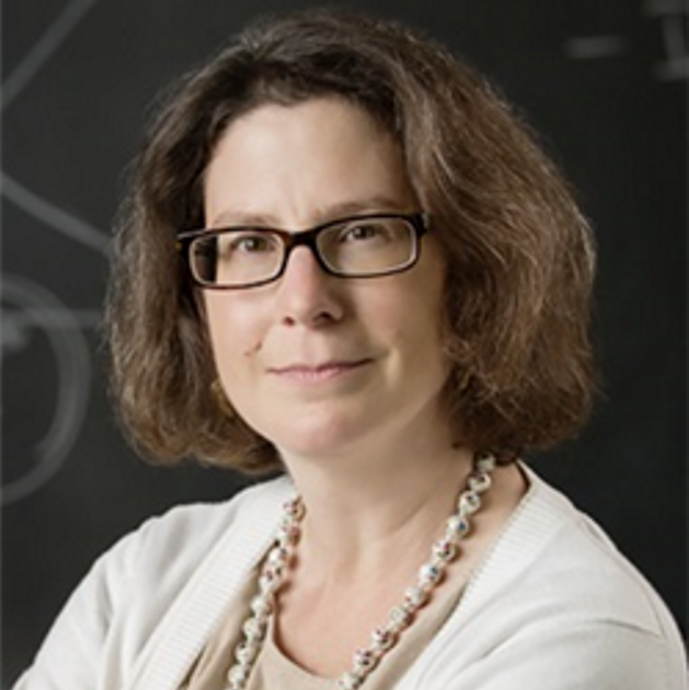 Friday, December 3 | Amy Ando, University of Illinois Urbana-Champaign 
12:00 PM | on Zoom
Dr. Ando helps conservation agencies and groups maximize the benefits people glean from investments to protect nature. She helps conservation agents decide where conservation should be, how long conservation contracts should last, and how we can reduce the risk of future conservation failure. She quantifies the benefits people gain from the environment and studies how those benefits are distributed among different groups of people.
Email economics@uwyo.edu for the link to join the seminar. 
Spring 2021| GUEST SPEAKERS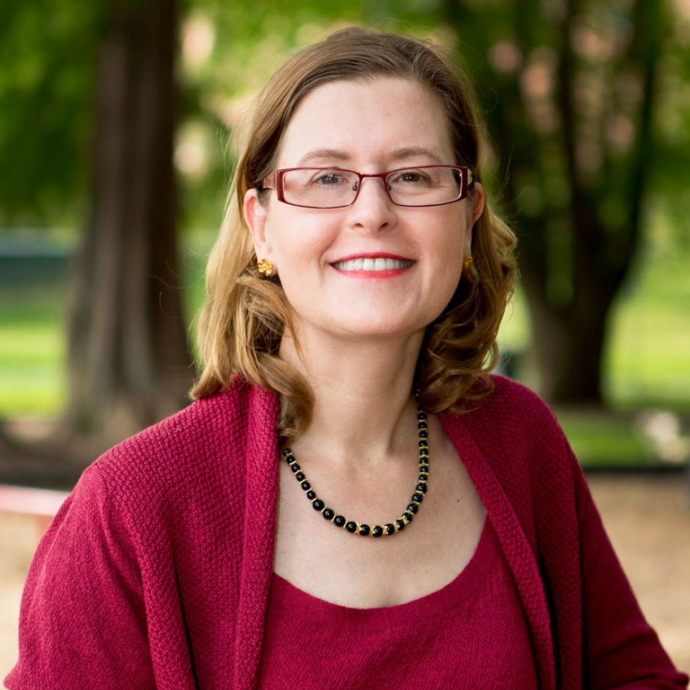 Friday, April 30 | Janet Currie
12:00 PM | Zoom
Dr. Janet Currie is the Henry Putnam Professor of Economics and Public Affairs at Princeton University and the Co-director of Princeton's Center for Health and Wellbeing. She also co-directs the Program on Families and Children at the National Bureau of Economic Research. She is the President of the American Society of Health Economics, has served as the Vice President of the American Economics Association, and is a member of the National Academy of Sciences, the National Academy of Medicine, and of the American Academy of Art and Sciences. She is a Fellow of the American Academy of Political and Social Science, the Society of Labor Economists, and of the Econometric Society, and has honorary degrees from the University of Lyon and the University of Zurich. She was named a Nomis Distinguished Scientist in 2018.  
Friday, March 12 | Anna Dreber
9:00 AM | Zoom
Dr. Dreber is the Johan Björkman professor of economics at the Stockholm School of Economics mainly doing meta-science and behavioral and experimental economics. She is also a Wallenberg Scholar, a member of the Young Academy of Sweden and a member of the Royal Swedish Academy of Engineering Sciences (IVA). Dr. Dreber is also affiliated with the Department of Economics at the University of Innsbruck and the Credence Goods, Incentives and Behavior group. Currently she is mainly interested in replications and predicting replication outcomes as well as new hypothesis tests.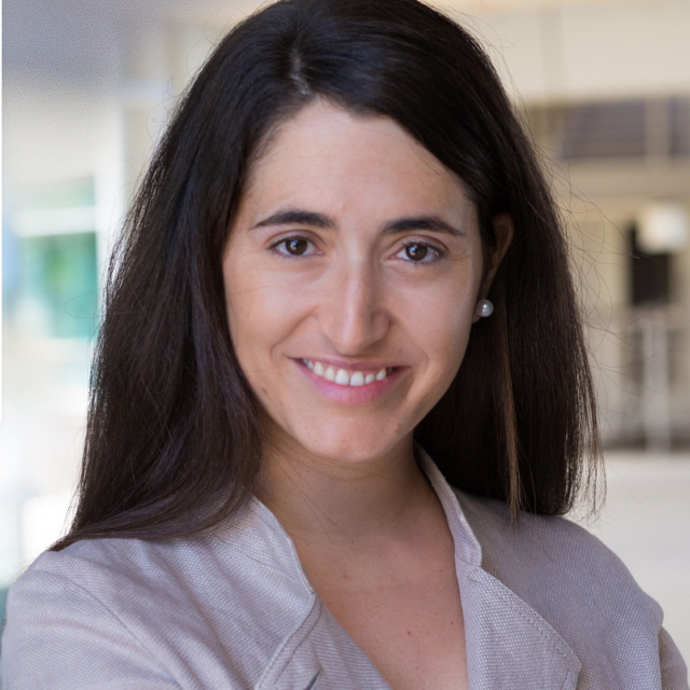 Friday, February 12 | Marta Serra-Garcia
12:00 PM | Zoom
Dr. Serra-Garcia's research focuses on how individuals acquire and transmit information and how this in turn affects their preferences and behavior. Among others, her research studies how the desire to preserve a positive self-image shapes individuals' ethical decision-making, such as lying and charitable giving. Serra-Garcia has been published in numerous journals including Management Science, Psychological Science, the Journal of the European Economic Association, and Games and Economic Behavior. She has also been recognized as the 2020 Best 40 under 40 MBA Professors.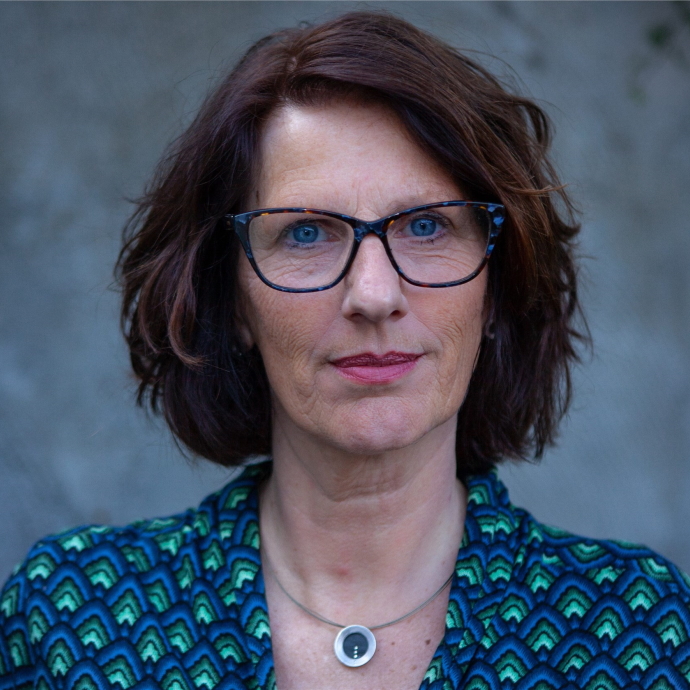 Friday, January 29 | Dorothea Hilhorst
9:00 AM | Zoom
Dr. Hilhorst is Professor of Humanitarian Studies at the International Institute for Social Studies at Erasmus University in The Hague. Her focus is on aid-society relations: studying how aid is embedded in the context, impacts on governments and society, and is shaped by the manifold actions of actors in and around programmes for protection, service delivery and capacity development. She has a special interest in the intersections of humanitarianism with development, peacebuilding and gender-relations. Her research has taken place in settings affected by disaster, conflict and fragility, including Afghanistan, Angola, Burundi, the Democratic Republic of Congo, Ethiopia, the Philippines, Rwanda, South Sudan, and Sri Lanka. Her current research includes disaster governance in high-conflict, low-conflict and post-conflict societies.
Previous Seminar Events
Please click here to view our past guest speakers.