Interior Lighting
Interior Lighting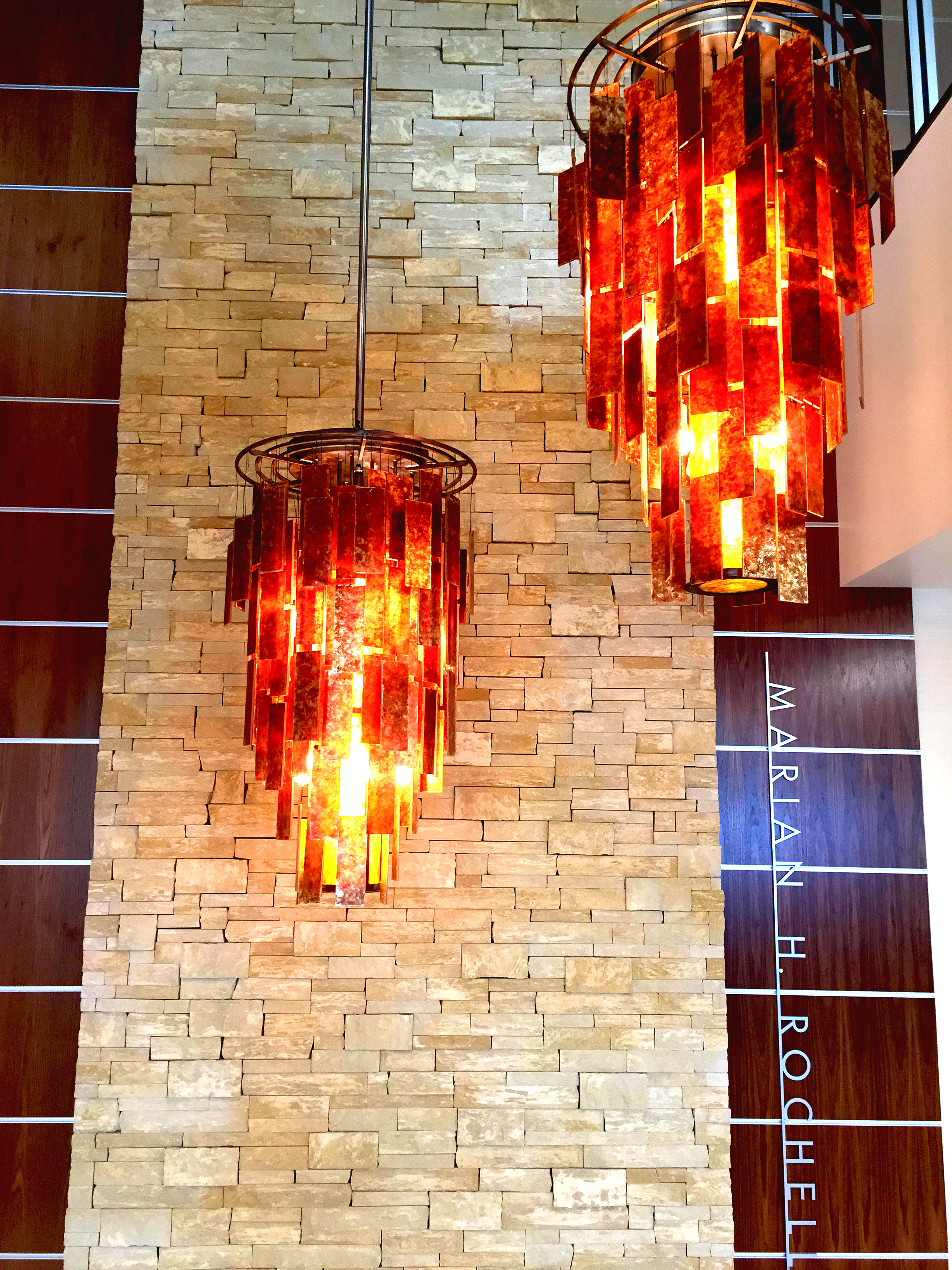 The light fixtures in the president's room and the events center and hanging above the grand staircase and fireplace were handcrafted by the Buffalo, Wyoming-based metalsmiths Frontier Ironworks.
Chris George, owner of Frontier Ironworks, along with J.T. Craft, designed the lights to look like Brown-eyed Susans, the flower that inspired UW's brown and gold color scheme.  In the event hall, there are eight light fixtures measuring 12 foot in diameter
There are four fixtures in the president's room that are 4 feet in diameter.  They are constructed of iron, and the diffuser material is mica, a mineral that occurs naturally in Wyoming.
Frontier Ironworks also custom-made the wall sconces in the president's room and the events center.  These are constructed of iron and mica and are 48 inches long and 10 inches wide with the tradtional bucking horse symbol in the middle.
To view more photos of the Gateway Interior Lighting, visit our Gateway Photo Tour.  To view construction photos and timelapse of the Marian H. Rochelle Gateway Center, visit our Gateway Construction Gallery.