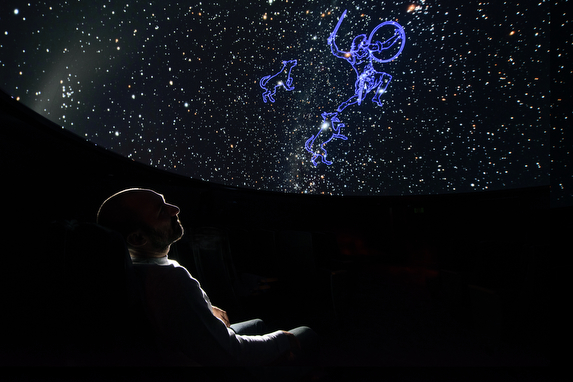 Campus is currently on Phase 3 of it's fall re-opening plan. We are able to offer in-person private shows and virtual shows at this time. Everyone including students, faculty, K-12, families, and the general public are welcome at the Vaughan planetarium. All campus visitors must wear a face mask which covers their nose and mouth when indoors. Visitors should also be free of any and all COVID-19 symptoms. To learn more visit the UW COVID-19 website.
Online Shows
We offer virtual and online shows via Zoom, Hangout, or other meeting/streaming software for those unable to join us in-person on campus for shows. Contact us to have a live astronomer and virtual planetarium content in your classroom, home, or other venue.
Free Planetarium Shows
Follow the links below to watch a feature length planetarium film for free!
Out There: The Quest for Extrasolar Worlds 
Two Small Piece of Glass - The Amazing Telescope
Show Costs
We are offering sharply reduced rates for private shows (normally $60/hour) so that we can accommodate our family and friends in the Laramie community! We encourage you to coordinate with your household, neighbors, or classmates to make a group reservations for the best cost. Contact us for a quote or for any questions.
email planetarium@uwyo.edu
phone 307-766-6506
Location of Harry C. Vaughan Planetarium
The University of Wyoming Harry C. Vaughan Planetarium is located in the basement of the Physical Science building. Enter the Physical Science building at the south-western entrance closest to the classroom building and follow the signs down a level to our lobby. The planetarium is located under the computer lab with an elevator and stairs in our lobby area. The planetarium is wheelchair accessible. 
Physical Science is located at D 10 in the University of Wyoming map
S.T.A.R. Rooftop Observatory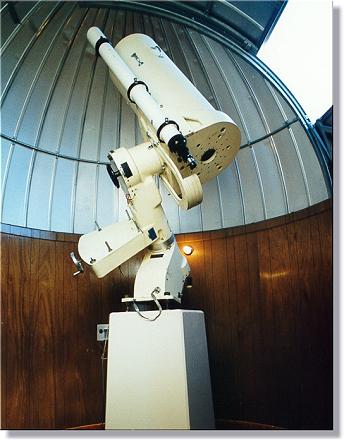 We will open up our Student Training And Research (S.T.A.R.) Rooftop Observatory by reservations with the planetarium coordinator. The tours will be very informal, stargazing and telescope use will be limited by clouds and weather. The University of Wyoming's STAR Observatory is located on the roof of the Physical Sciences building through the western stairwell. There is no elevator/wheelchair access to the observatory.
To schedule a tour
email planetarium@uwyo.edu 
phone 307-766-6506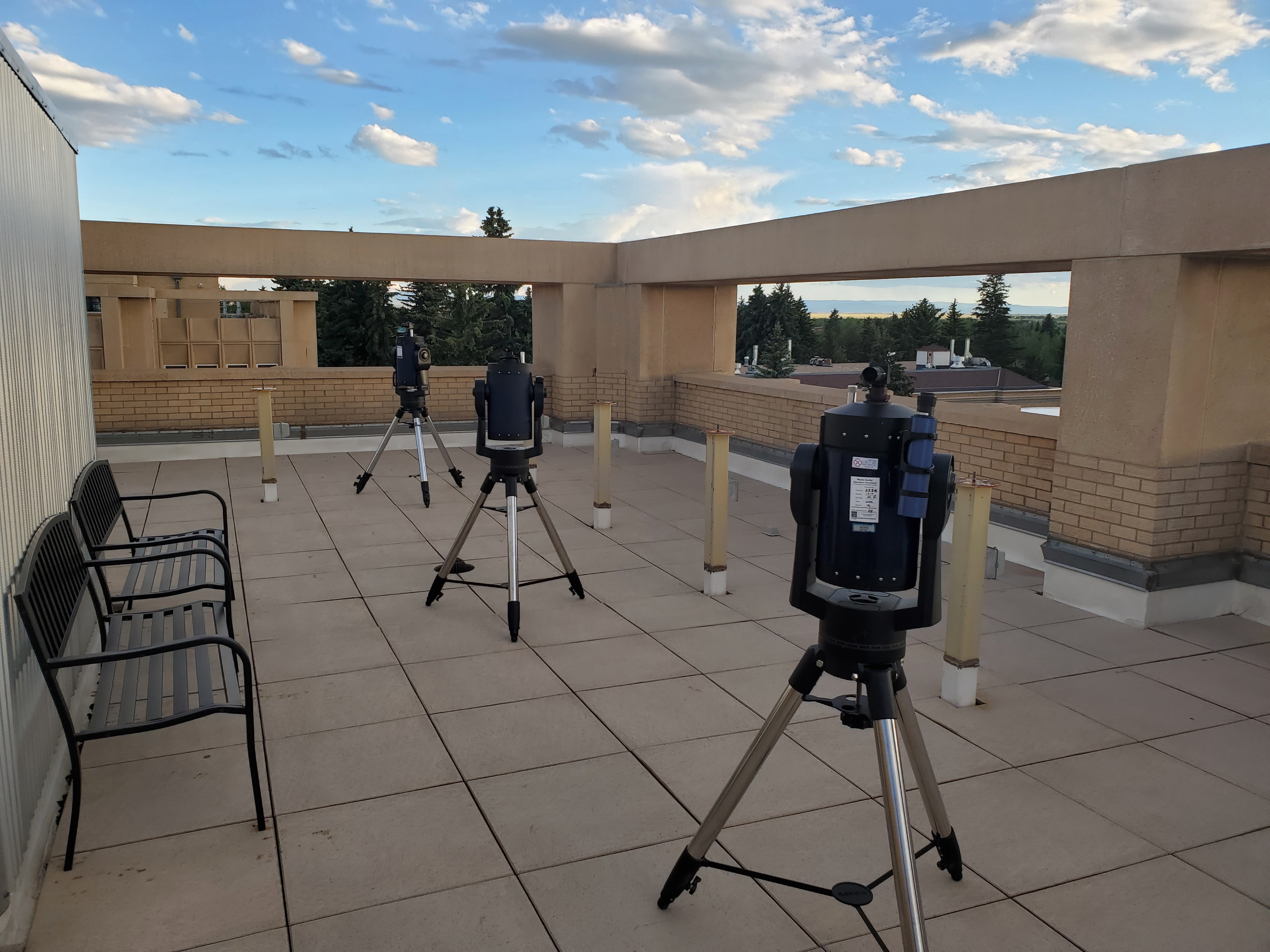 For Field Trips, Private Shows, Birthday Parties, and Other Events
If you are interested in combining your planetarium visit with other activities on campus like the Geology Museum, Science Kitchen, or a campus tour, please request a visit through the Campus Visitor Center.
We always recommend that at least part of your planetarium experience should be a live presentation by our talented staff but the films are also available by request for private shows, rentals, field trips, and other events.
We also can do virtual field trips for your group over zoom or other online meeting software.
About Harry C. Vaughan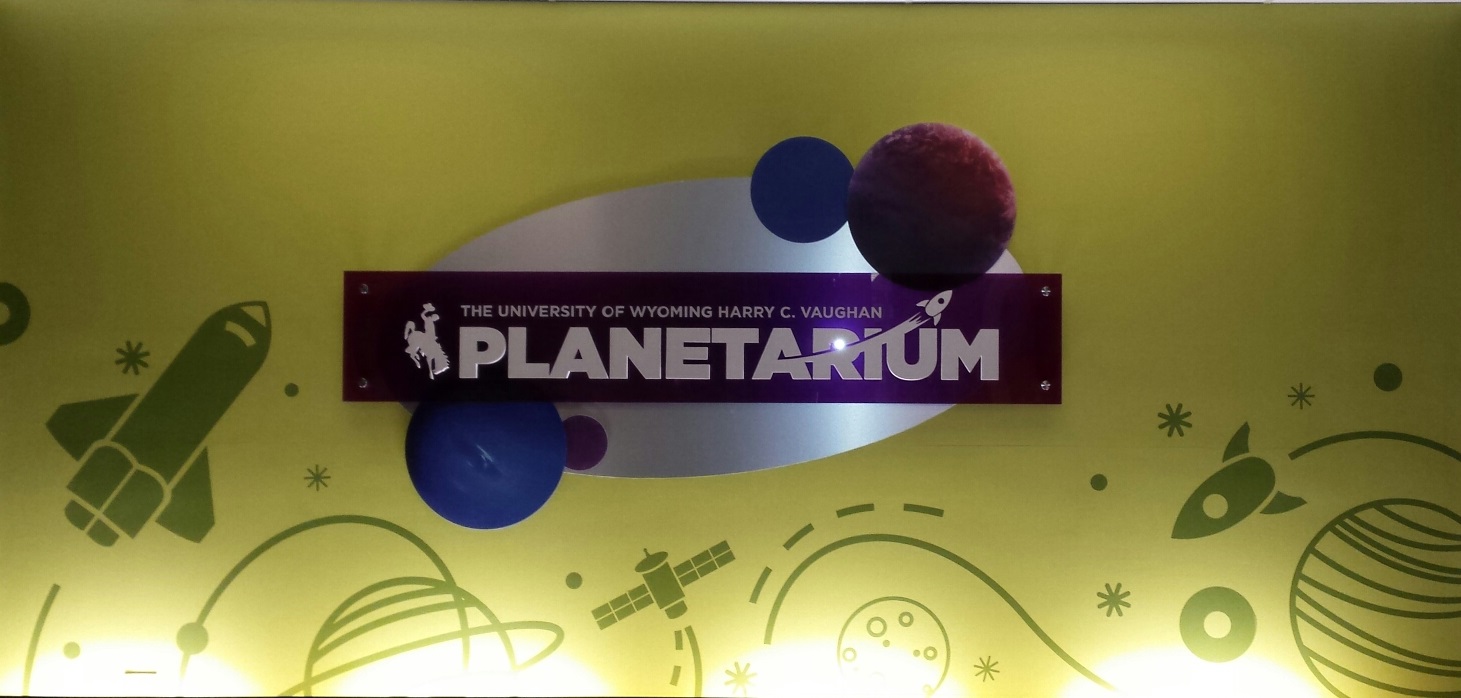 The planetarium has been renamed in honor of the Windy Ridge Foundation's owner, who was a professor of meteorology in the Iowa State Department of Geological and Atmospheric Sciences. Vaughan taught courses in meteorology, earth sciences and agronomy there. Before teaching at Iowa State, he worked at the Ames Laboratory.
Upon retirement, Vaughan moved to Laramie, where he befriended a number of faculty members in UW's Department of Atmospheric Science. He devoted his time to his love of astronomy and built a personal observatory in his backyard to make his own astronomical observations and also mentored UW students.
In the News
October 15th, 2020 Cowboy State Daily - "Peak Viewing of Orionids Meteor Shower"
September 25th, 2020 Laramie Boomerang - "Planetarium, art museum re-open to public"