Are you a friend or an alumni of the UW College of Health Sciences Division of Social Work?
Find out how you can stay connected and support the Division and enjoy the many benefits of being a member University of Wyoming Alumni Association!
Visit the Wyoming Alumni Association to find out more.
2021 Distinguished Alumnus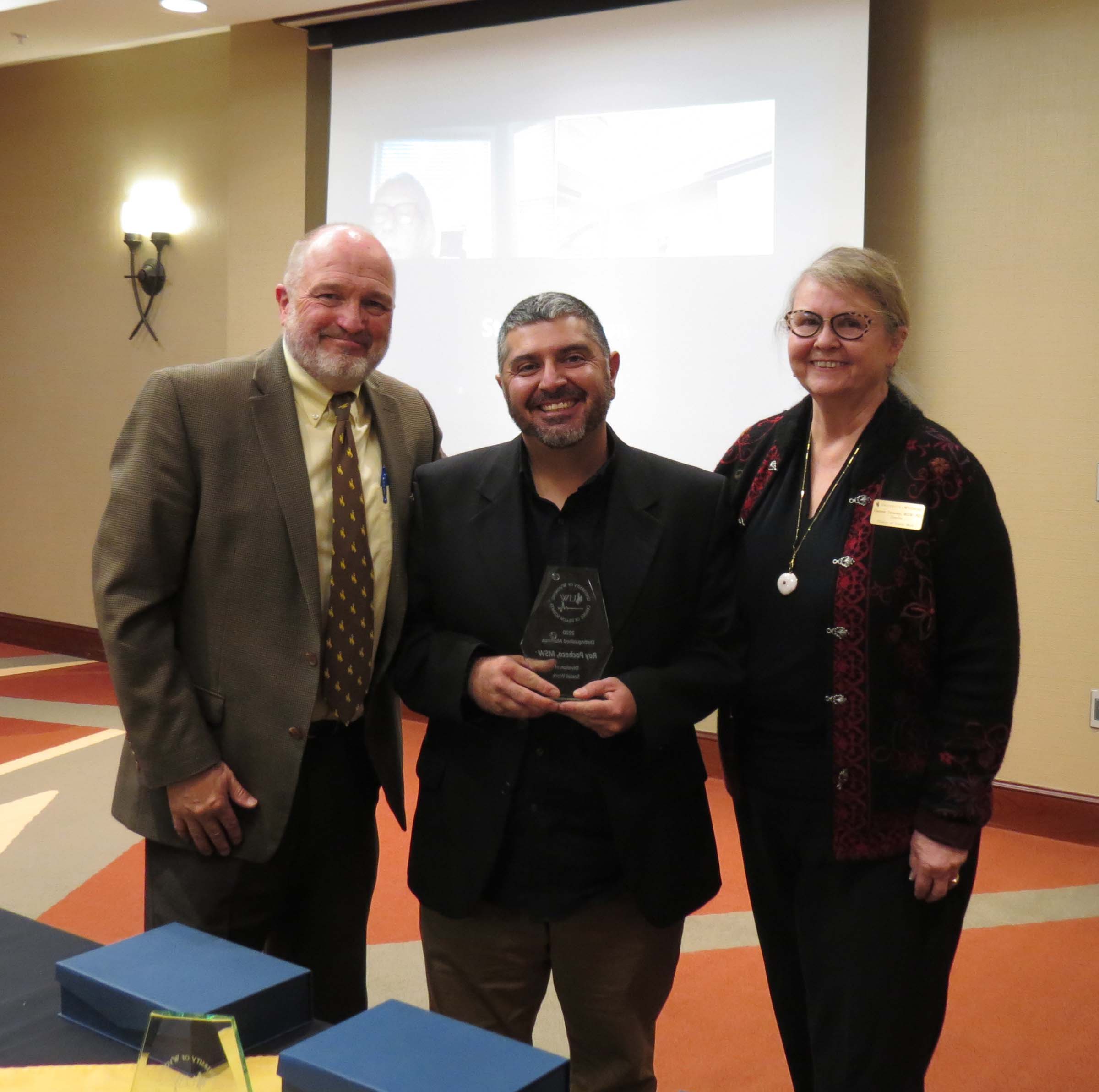 The Division of Social Work's 2021 distinguished alumnus is Ray Pacheco. A 2011 Master of Social Work (MSW) graduate of the University of Wyoming's Division of Social Work, he is currently the regional director of the GEAR UP Program at Casper Community College. The program works with middle school and high school students to prepare them for college admission. Pacheco has served on the Casper City Council since 2014 and served as the Mayor of Casper in 2018. He currently serves as the Vice Mayor. In additional to being a field supervisor for UW social work students, he serves on the Economic Development Joint Powers Board and is the City Council Liaison to Casper's Council on People with Disabilities, LBGTQ Advisory Committee, and the Youth Empowerment Council.
---
2019 Distinguished Alumna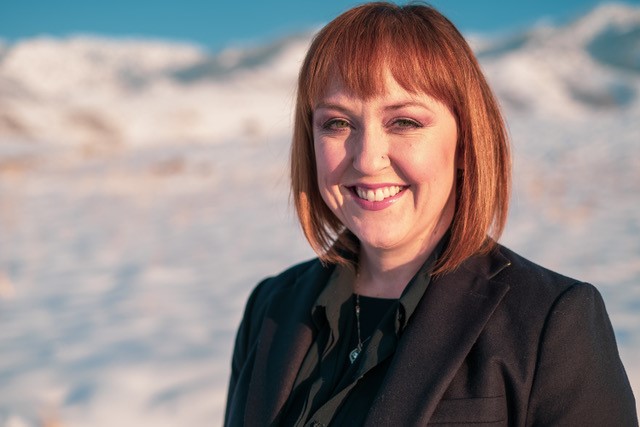 Dr. Lucero is an Associate Professor of Social Work in the Department of Sociology, Social Work and Anthropology at Utah State University where she also serves as the Graduate Director for their Full-Time MSW Program and Director of the Transforming Communities Institute.
Prior to joining the faculty at USU, she completed her doctoral studies at Wayne State University in Detroit and her MSW and BSW at the University of Wyoming. Lucero's research orientation is very interdisciplinary and she enjoys exchanging ideas and working to improve social systems with other interdisciplinary scholars, practitioners and students who are committed to social justice.
Dr. Lucero is a nationally recognized scholar in community-based participatory research – she is particularly interested in research that produces real-world recommendations for solving the complex challenges that communities face. Specifically, her community-based research centers on violence prevention and intervention, refugees in the U.S., and housing justice issues. Her service in the community does the same.
She is a member of the Local Homeless Coordinating Council and board member on Utah's Balance of State Continuum of Care board. In addition, she is a commissioner for the Logan City Planning Commission and the Board President for Cache Refugee and Immigrant Connection, a nonprofit that she helped found in 2014. She actively involves her students in housing justice work at the local and state level, and has been recognized for her innovative teaching methods as her College's Teacher of the Year in 2016. She finds great joy in teaching community practice and research methods from a community-engaged perspective in which her students get out in their communities and meet community-identified needs.
She credits her career to the incredible mentorship she has received at each institution she has been affiliated with, but especially the University of Wyoming. Her start in undergraduate research at UW opened many doors for her and introduced her to the world of social work research.
---
2018 Distinguished Alumna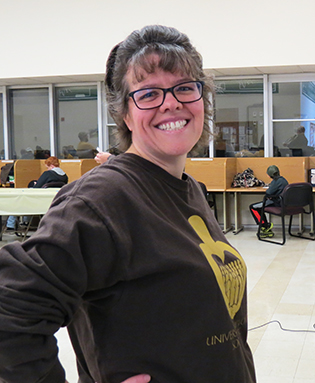 Pamela Oiler (Licensed Clinical Social Worker/Associate Lecturer) began her employment at the University of Wyoming Family Medicine Residency Program in June 2009. She has 19 years of experience as a social worker in healthcare. At the Family Medicine Residency Clinic, Pamela addresses the patient's day-to-day and long-term psychosocial and socio-economic needs and addressing barriers to health care.
She also serves as a mentor and provides field instruction, on-site supervision, and teaching for social work practicum students (Bachelor and Master Level students) at the University of Wyoming Family Medicine Residency program and provides off-site supervision to additional students who are completing their practicum at other agencies in Cheyenne.
Pamela serves on the Field Advisory Committee with the Division of Social Work at the University of Wyoming.
Pamela has a demonstrated passion for identifying opportunities to improve clinic operations. She voluntarily assumed the role as project team lead in preparation and submission of the Residency program's application for national recognition as a patient-centered medical home (PCMH). Pamela accomplished what many others tried but was unsuccessful and in November 2017, the program received its first ever national recognition as PCMH. Without her passion, and leadership the long-awaited recognition would not have been possible. Pamela continues to serve as the team lead for the PCMH committee to improve health care delivery and access to care.
---
2017 Distinguished Alumna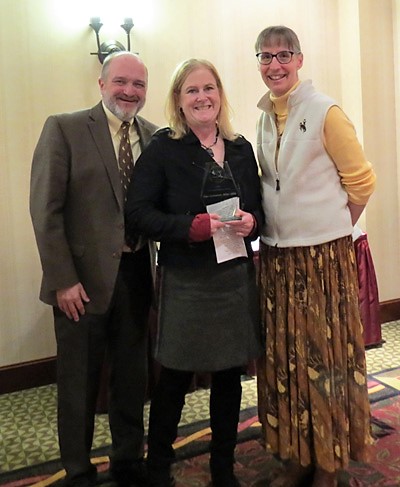 During University of Wyoming's 2017 Homecoming week celebrations, the College of Health Sciences (CHS) came together to honor Distinguished Alumni from throughout the college. The Division of Social Work invited Alyce Duckworth, LCSW, to campus to honor her as its Distinguished Alumna.
Alumni from the schools and divisions in the College are honored each year for excellence in and contributions to health and social services. By returning to the UW campus, they are able to share their experiences with and inspire CHS students.
Pictured from left: Interim Dean David Jones, Alyce Duckworth, and Division Director Mary Burman.
Alyce Duckworth MSW, LCSW has 18 years experience as a clinical social worker in mental health. She has worked as a Clinical Supervisor for outpatient therapists, therapy interns and Day Treatment staff. She has also worked a great deal on the "front line" as a therapist with individuals of all ages, families and groups. Alyce is a prolific writer and has authored regular mental health columns for various newspapers in the Denver Metro area for 10 years. The goal of these columns has been to reduce the stigma associated with mental illness and therapy while explaining related concepts in terms that make sense to laypeople in the broader community.
Alyce enjoys public speaking whenever someone will give her a microphone! She has presented in multiple settings, including regional mental health conferences, on many different topics related to trauma and bio-psycho-social functioning. Alyce has consulted with community groups, including local SWAT teams, on managing the trauma reactions of staff and community members to minimize violent outcomes. She enjoys using unorthodox approaches in all her pursuits; including stand-up/improvisational comedy, art, rhythm, right brain activities, and body/mind fusion; to elucidate concepts and promote healing.
Alyce has an sought to deconstruct societal barriers to human well-being while putting the needs and best interests of mental health consumers before ALL other goals. She is currently testing the viability of this ambition in the real world, having co-founded Creekside Collaborative Therapy; A Network of Trauma-Informed Clinicians in Centennial, Colorado. She believes that mind-spirit-body practices can rejuvenate and re-wire the brain, and, accordingly, has been engaged in learning the art of Brazilian Jiu Jitsu for the past 3 ½ + years. In her free time, she can be found sharpening her Brazilian Jiu Jitsu skills, hanging out with friends & family, practicing her stand-up comedy material (on unsuspecting, often captive audiences), and creating multimedia art.
---
2016 Distinguished Alumnus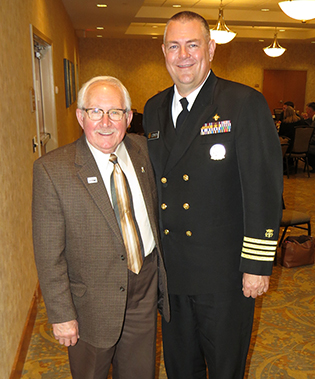 Captain Todd Lennon is the 2016 Distinguished Alumnus for the Division of Social Work.
Captain Lennon earned his BS in Social Work from the University of Wyoming followed by an MS in Social Work from the University of Louisville and a Doctor of Health Science from Nova Southeastern University.
As a Licensed Certified Social Worker, he has thus far had a distinguished 11-year career in the U.S. Public Health Service, currently serving as Emergency Coordinator & Team Lead. He has received multiple service awards and was recently promoted to the rank of captain.
Past deployments include assisting with logistics after Hurricanes Katrina and Rita and serving aboard the USNS COMFORT on the 2009 Continuing Promise Mission. Prior to his public health service, he served as Director of Information Services for the Council on Social Work Education in Virginia. His commitment to serve and lead extends into his community in the form of volunteer work as a career mentor, field instructor, coach, and camp director and ministry team member.
In the picture: Former Director of Social Work, Keith Miller, left, with Captain Todd Lennon.