Transfer Student Success at the University of Wyoming is committed to providing an attentive, inclusive, and engaging student experience for all transfer students. Through collaboration with students and colleagues throughout region, we look to create a campus culture that is welcoming, active, and efficient. Some of our activities include:
Networking with Wyoming community colleges and out of state transfer institutions

Building articulation agreements and 2+2 plans for most majors

Offering student support services such as peer mentoring, first year seminars, and transfer orientations

Improving technology and communication processes

Creating policies which positively impact the transfer experience
If you would like to talk about these or other areas, please don't hesitate to contact us at transfer@uwyo.edu. We look forward to working with you!
Also note - UW has staff located around the state! See Distance Education at uwyo.edu/distance for University of Wyoming Locations.
Transfer Student Success Team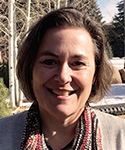 Amanda Reeder
Director of Transfer Relations
Tomé Student Admissions Center, Marian H. Rochelle Gateway Center Room 116A
307-766-6695 | mreeder1@uwyo.edu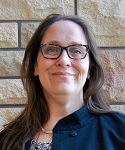 Lynn Decker
Associate Director of Transfer Relations
Tomé Student Admissions Center, Marian H. Rochelle Gateway Center Room 116
307-766-5401 | ldecker5@uwyo.edu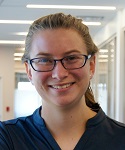 Laura Reich
Senior Office Associate
Tomé Student Admissions Center, Marian H. Rochelle Gateway Center Room 116
307-766-5400 | lreich1@uwyo.edu