The Anschutz Corporation Donates to UW SER to Kick-Start Hydrogen Energy Research Center
September 20, 2021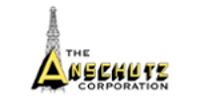 The University of Wyoming's School of Energy Resources (SER) has received a generous donation from The Anschutz Corporation to help launch the school's new Hydrogen Energy Research Center (HERC).
The donation is the first substantial private financial investment made in support of the center, which will focus on clean hydrogen produced by diverse energy sources. The gift is intended to kick-start the center and advance research into key technical aspects of the hydrogen production, delivery and deployment sector, which stands to complement and enhance Wyoming's already robust energy sector, helping to diversify its economy, says SER Executive Director Holly Krutka.
"We are so grateful to The Anschutz Corporation for its support of our efforts to investigate and help initiate hydrogen opportunities in Wyoming," Krutka says. "This generous commitment will be used to accelerate the significant role that Wyoming-produced hydrogen will play in the low-carbon economy of the future."
Experts at SER believe that hydrogen, or H2, is a natural fit for Wyoming energy production, as the state's renewable, mineral and natural resources, and existing infrastructure are well suited to launch a hydrogen economy.
"Hydrogen has the potential to transform Wyoming's energy sector," Krutka says. "Paired with our in-house geologic, economic and carbon management expertise, Wyoming is poised to not only be successful in this endeavor, but a true leader and a 'Hydrogen Headwaters State.' The work that will be done in the center will make that goal a reality."
Founded more than 75 years ago, The Anschutz Corporation is a privately held company that owns and operates a diverse portfolio of investments, including those in the natural and renewable resource industries. The company is constructing the nation's largest wind power project in Carbon County and developing the West's largest high-voltage interregional electric transmission system.
The wind and transmission projects are at the heart of an expanded initiative that the company is planning called the Wyoming Clean Power Center (WCPC). The center is being designed as a fully integrated green energy hub for the giga-scale production and transportation of clean, renewable electricity and associated clean power-produced products, such as green hydrogen and ammonia. The WCPC site provides direct and adjacent access to the nation's biggest transportation and transmission corridors, including interstate highways, railways and pipelines.
"We are pleased to help UW establish leadership and research expertise in the hydrogen industry and know that HERC will bring value and further opportunity to Wyoming," says Bill Miller, senior vice president of energy and land resources for The Anschutz Corporation "We believe HERC will be a strong complement to the ongoing development of our Wyoming Clean Power Center initiative and look forward to working with their experts in the years ahead."
Following the successful model of existing centers of excellence, such as the Center for Economic Geology Research and other SER centers of excellence, HERC will initially operate with two full-time staff members and use interdisciplinary collaborators within SER and across the UW campus. Within five years of launch, HERC will grow into a self-sustaining entity through external research grants and will conduct research to keep Wyoming positioned as a major energy exporter.
The initial fundraising goal for Phase 1 of the center is $4.6 million, which includes staffing the center, providing seed funding for research projects, and successfully launching the center to expand and support its long-term viability.
"We still have a long way to go but, with the support of Anschutz and the positive reception we have already received in our efforts, we look forward to making this center a robust, thriving entity to support the state's energy sector," Krutka says.
Those seeking more information about HERC, or those interested in supporting the center, can email John Small, UW Foundation senior associate vice president for development, at john.small@uwyo.edu.