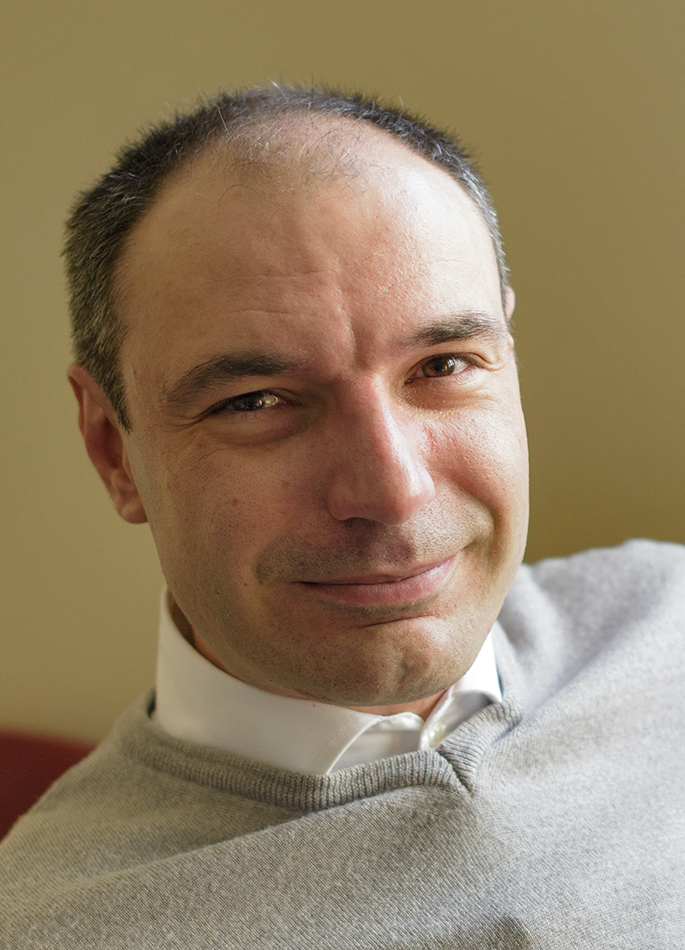 Dr. Dario Grana
, (M.S. and Ph.D., Geophysics, Stanford University), 
Wyoming Excellence Chair and SER Associate Professor of Geology and Geophysics and Wyoming Excellence Chair.
Dr. Grana's research areas of interest include modeling, characterization and interpretation of subsurface reservoirs for energy resources exploration and production, using geophysical methods. Reservoir geophysics aims to estimate rock and fluid properties to quantify energy resources volume and productivity. Dr. Grana's research also includes time-lapse modeling of rock and fluid properties changes for reservoir monitoring to update the reservoir model and estimate the dynamic variations of geological properties and processes. Dr. Grana applies innovative modeling methods to hydrocarbon and CO2 sequestration studies to predict the fluid behavior in the subsurface, to optimize production, and to reduce the probability of leakage. Dr. Grana's research has been applied in several case studies all over the world, including a CO2 sequestration project in Southwest Wyoming and a CO2 feasibility study in Norway. Dr. Grana's research results improved the accuracy of the predictions and reduced the uncertainty, which allowed reducing the operation risks. The recent research conducted by Dr. Grana and the application to CO2 sequestration provided a valuable contribution in the development of strategies for carbon dioxide reduction. Dr. Grana published 20 peer reviewed papers in the academic year 2020-21 and delivered 4 invited talks at University of Southern California, EAGE conference on Seismic Inversion, KAUST (Saudi Arabia), and University of Bergen (Norway). In April 2021, Dr. Grana also released a new book, "Seismic Reservoir Modeling" with Prof. Tapan Mukerji and Dr. Philippe Doyen published by Wiley Blackwell. Dr. Grana currently teaches four classes at the University of Wyoming: an undergraduate level class on the basic concepts of exploration geoscience, two undergraduate classes on mathematical methods for geoscience, and a graduate seminar on diversity and inclusion in geosciences. Dr. Grana's classes at the University of Wyoming contribute to the formation of the new generation of scientists, including geologists, geophysicists, and petroleum engineers who aim to work in the energy sector.