Virtual Exhibits
More Pronghorn Than People
Introduction | Part 1 | Part 2 | Part 3 | Part 4 | Part 5 | Part 6 | Part 7 | Part 8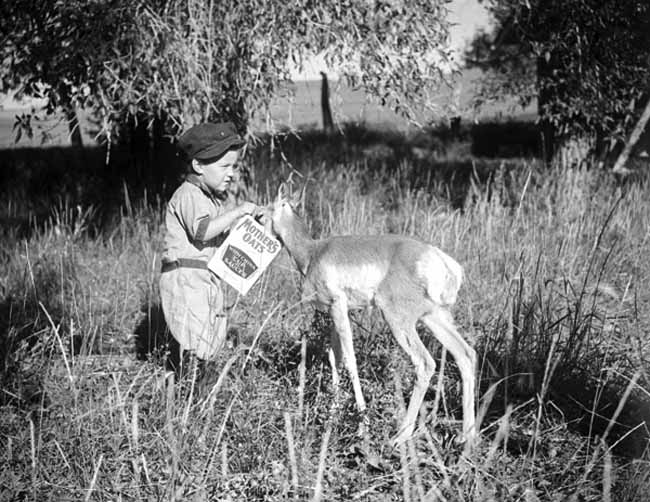 Photo: A boy feeds oats to a young pronghorn on the Pitchfork Ranch, ca. 1930s.
Charles J. Belden Photographs and Negatives.
Known as the Antelope King, Charles Belden began an effort on his Pitchfork Ranch near the town of Meeteetse to help stabilize the pronghorn population. By the 1930s there were so many pronghorn he began efforts to relocate them. In some instances, he used his airplane to fly them to zoos along the East Coast. In one instance, pronghorn were placed on the famous German dirigible, the Hindenburg, where they were flown across the Atlantic and transplanted to a German zoo. The Wyoming Game and Fish Department continues this effort. The Department has transplanted thousands of pronghorn to other states around the West. The pronghorn are herded into corrals or nets with the help of a helicopter. Once they are secured, the pronghorn are transported to their destination in cattle trucks and released.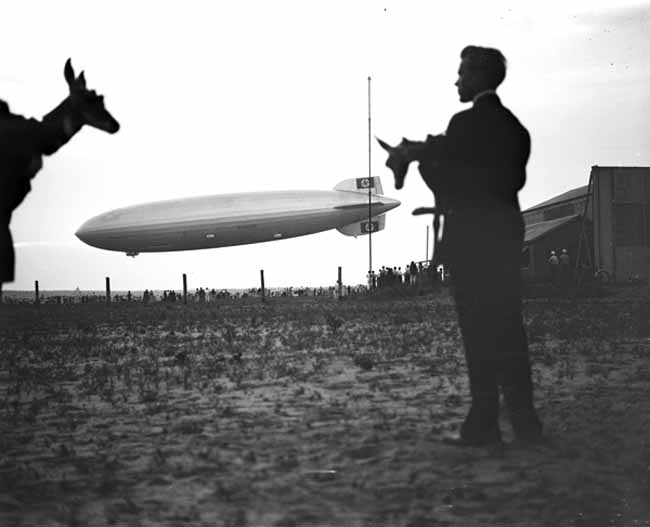 Photo: Wyoming pronghorn await loading, 1936. The German dirigible "Hindenburg" transported pronghorns to their new home in Germany. Charles J. Belden Photographs and Negatives.
Introduction | Part 1 | Part 2 | Part 3 | Part 4 | Part 5 | Part 6 | Part 7 | Part 8