Virtual Exhibits
Souvenirs of War
Introduction | Part 1 | Part 2 | Part 3 | Part 4 | Part 5 | Part 6 | Part 7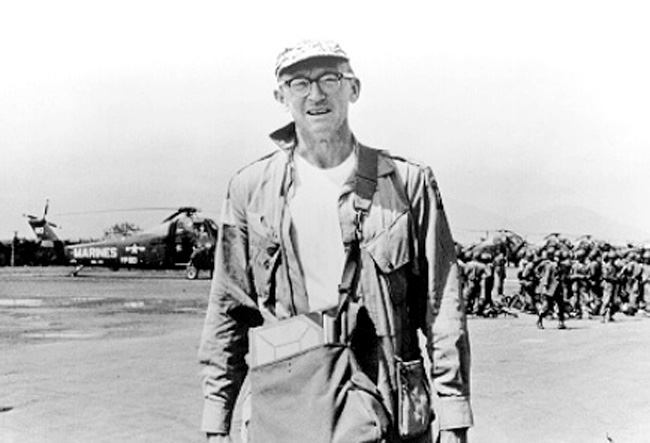 Photo: Richard Tregaskis in Vietnam, no date. Richard Tregaskis Papers.
Richard Tregaskis was born on November 28, 1916, in Elizabeth, New Jersey. After graduating from Harvard University, Tregaskis found work as a reporter for the Boston American Record covering various beats. When World War II broke out Tregaskis covered Pacific Fleet operations for the International News Service. Tregaskis followed the Marines to Guadalcanal, where he stayed two months before being transferred to European Theater operations. Tregaskis' famous book Guadalcanal Diary, published in 1942, came from his experiences in the Pacific Theater and was later made into a film. Tregaskis also covered communist struggles in China and the Korean War. Tregaskis arrived in Vietnam in the early 1960s and photographed extensively for more than ten years. Tregaskis died on August 15, 1973, at the age of 56, drowning off the coast near his Hawaiian home.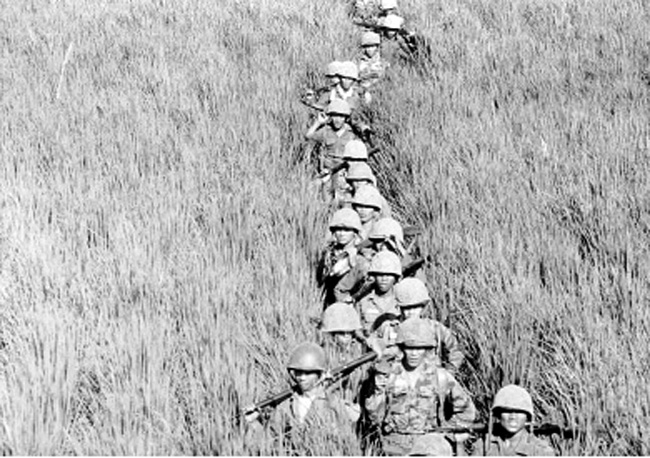 Photo: Soldiers on ground patrol in Vietnam, 1962. Photograph by Richard Tregaskis. Richard Tregaskis Papers.
Introduction | Part 1 | Part 2 | Part 3 | Part 4 | Part 5 | Part 6 | Part 7