Virtual Exhibits
Souvenirs of War
Introduction | Part 1 | Part 2 | Part 3 | Part 4 | Part 5 | Part 6 | Part 7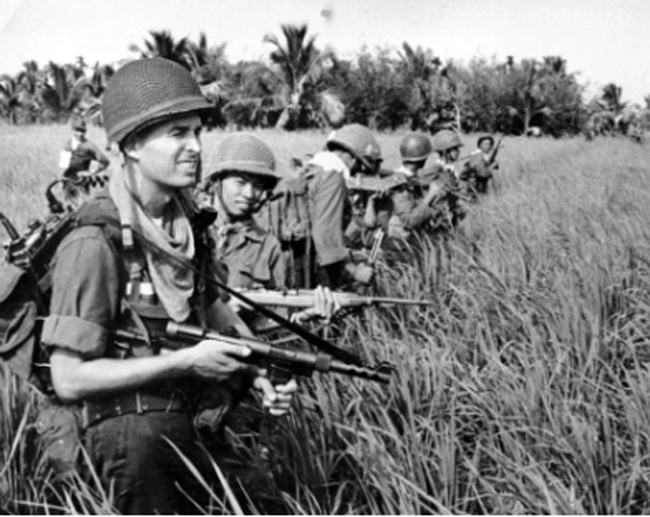 Photo: Soldiers on Ground Patrol, 1962-1963. Photograph by Richard Tregaskis. Richard Tregaskis Papers.
This online exhibit contains materials from an exhibit that was on display at the University of Wyoming's Centennial Complex from September 1997 to April 1998. The original exhibit comprised more than fifty images from renowned war correspondent Richard Tregaskis plus photographs from personal collections of war veterans Larry Munn and Craig Tiernan.
This exhibit was created by the American Heritage Center, which gratefully acknowledges the generous support of First National Bank of Wyoming for its Exhibits program.
Introduction | Part 1 | Part 2 | Part 3 | Part 4 | Part 5 | Part 6 | Part 7