Animal Science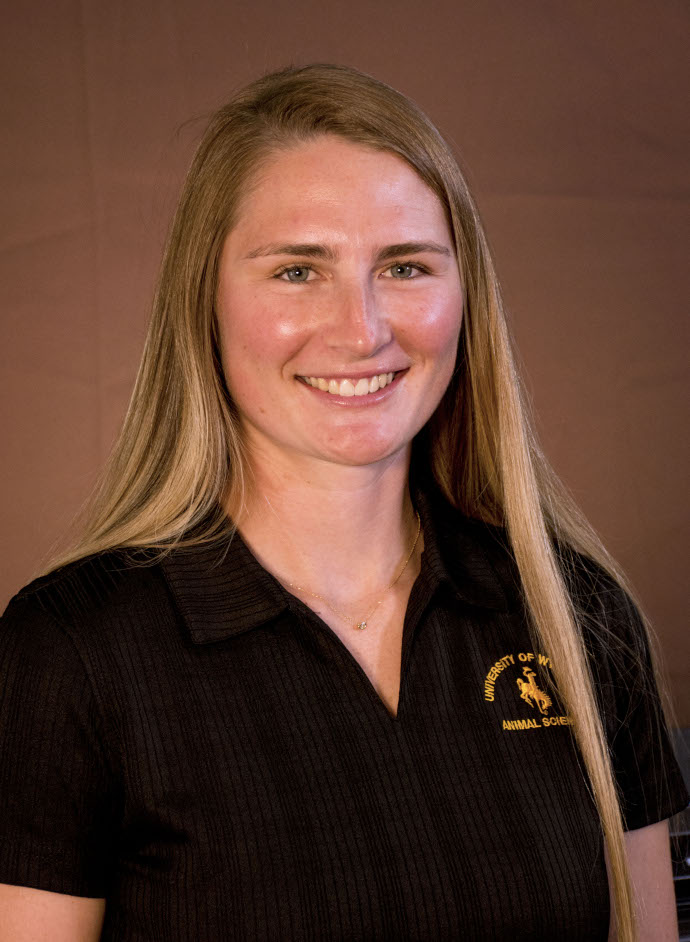 McKensie Phillips
Assistant Lecturer
Internship Program Coordinator
Office: AS/MB 112
Email: McKensie.Phillips@uwyo.edu
Phone: (307) 766-2334
McKensie Phillips is an assistant lecturer in the Department of Animal Science. She received her bachelor's degree from the University of Wyoming and master's degree from Texas A&M University, both in animal science. McKensie has a strong background in meat science and enjoys relating livestock production to meat and food science education. She also is a passionate supporter of meaningful undergraduate experiences, particularly those involving intensive hands-on learning and extra-curricular involvement.
View McKensie's CV
Education
M.S. in Animal Science, Texas A&M University
B.S. in Animal Science, University of Wyoming
Professional Experience 
2018 Area Livestock Agent, Colorado State University Extension
2015 - 2017 Meat Judging Team Coach, Texas A&M University
2015 - 2017 Graduate Research and Teaching Assistant, Texas A&M University
Teaching
FDSC 1410 Food and Our Well Being
FDSC 2040 Principles of Meat Animal Evaluation
FDSC 3061 Livestock Slaughter Practicum
FDSC 3062 Carcass Fabrication Practicum
FDSC 3063 Meat Processing
ANSC 4630 Topics and Issues in Animal Science
ANSC 4550 Internship in Animal Science
ANSC 4500 Problems in Animal Science
Extension Interests
As a contributor to the University of Wyoming's land-grant mission, I am interested in disseminating information to the community that is related to meat science and food technology. My key interests include understanding livestock production and how it relates to the consumer retail meat case, meat evaluation techniques, animal harvest education, carcass utilization, and youth development.  
Professional Memberships
American Meat Science Association
Awards
2017 Zerle L. Carpenter Outstanding Graduate Student in Meat Science, Texas A&M University