Facilities and Instrumentation
Biodetection and Mass Spectrometry Laboratory
Located in the Physical Sciences Bldg Room 444.
(Mass Spectrometry Instrumentation Lab is located in the Physical Sciences Bldg room 317)
MALDI-ToF/ToF-MS (5800TM, Sciex) is now available in the Macromolecular Core Facility (MAC)
Our Biodetection and Mass Spectrometry Laboratory has adjacent offices for graduate students.  We are equipped with instrumentation and computing facilities to conduct a wide range of analytical MS measurements.  Our laboratory also has an in-house microbiology lab (Biosafety Level 2) where we maintain and produce a wide range of bacterial and viral samples for MS biodetection research.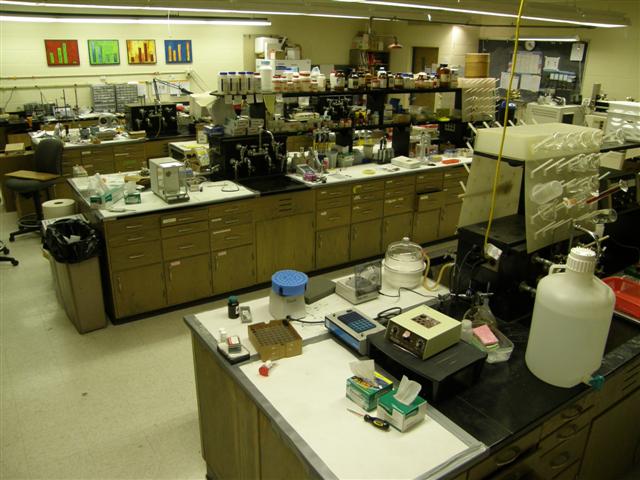 ---
Q-Exactive-HF X a LC-MS/MS high resolution system based on the Orbitrap mass analyzer
Funded by NSF-EPSCoR RII Track-1: Linking microbial life to ecosystem services across Wyoming's dynamic landscape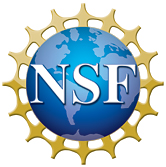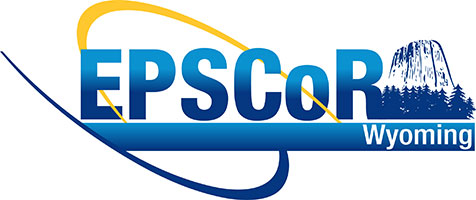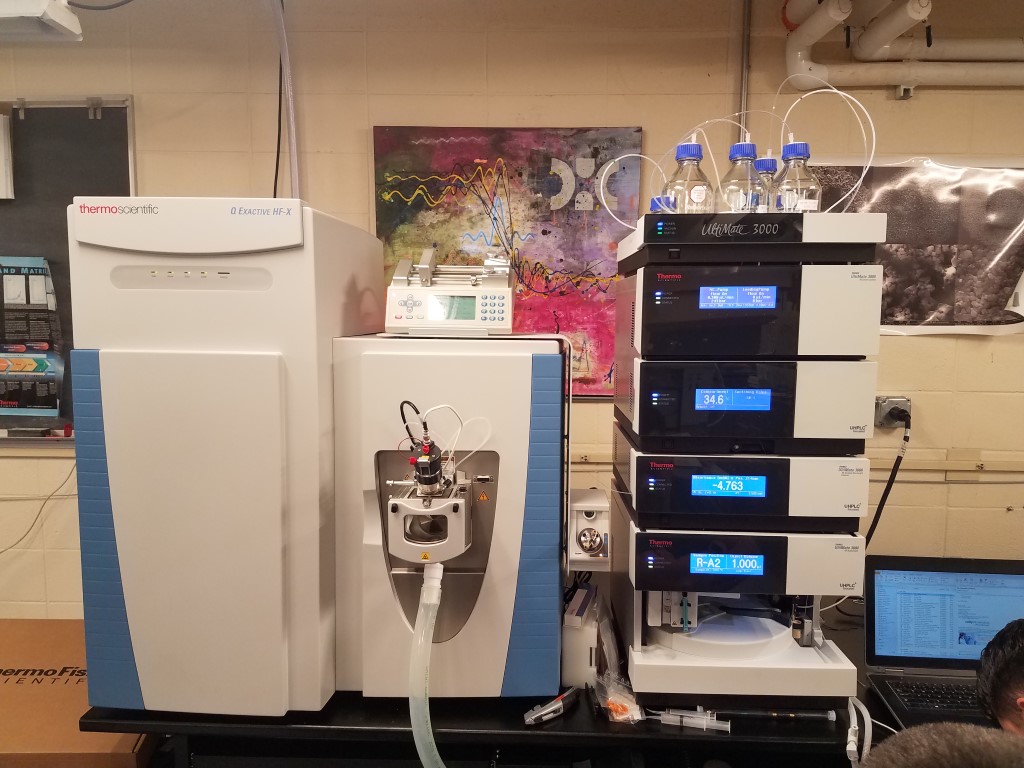 Orbitrap-MS (Q-Exactive HF-X)  with U-HPLC RP (nano, capillary and micro flows)
nanoESI, heated-ESI (HESI) and APCI sources.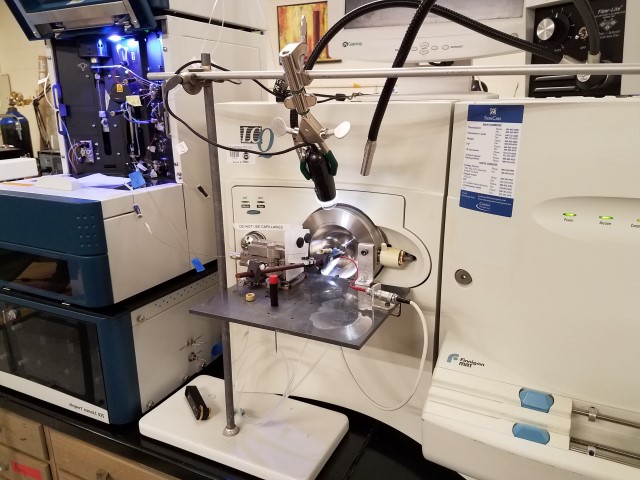 LC-ESI-MSn system: Electrospray Ionization (ESI) Quadrupole ion trap mass spectrometer (LCQ ClassicTM, Finnigan) interfaced with a nano-LC system (EkspertTM 425 and NLC400x autosampler).
---
nanoLC-offline MALDI spotter (interfaces with MALDI-ToF/ToF-MS; 5800TM, Sciex, now at the Macromolecular Core Facility (MAC))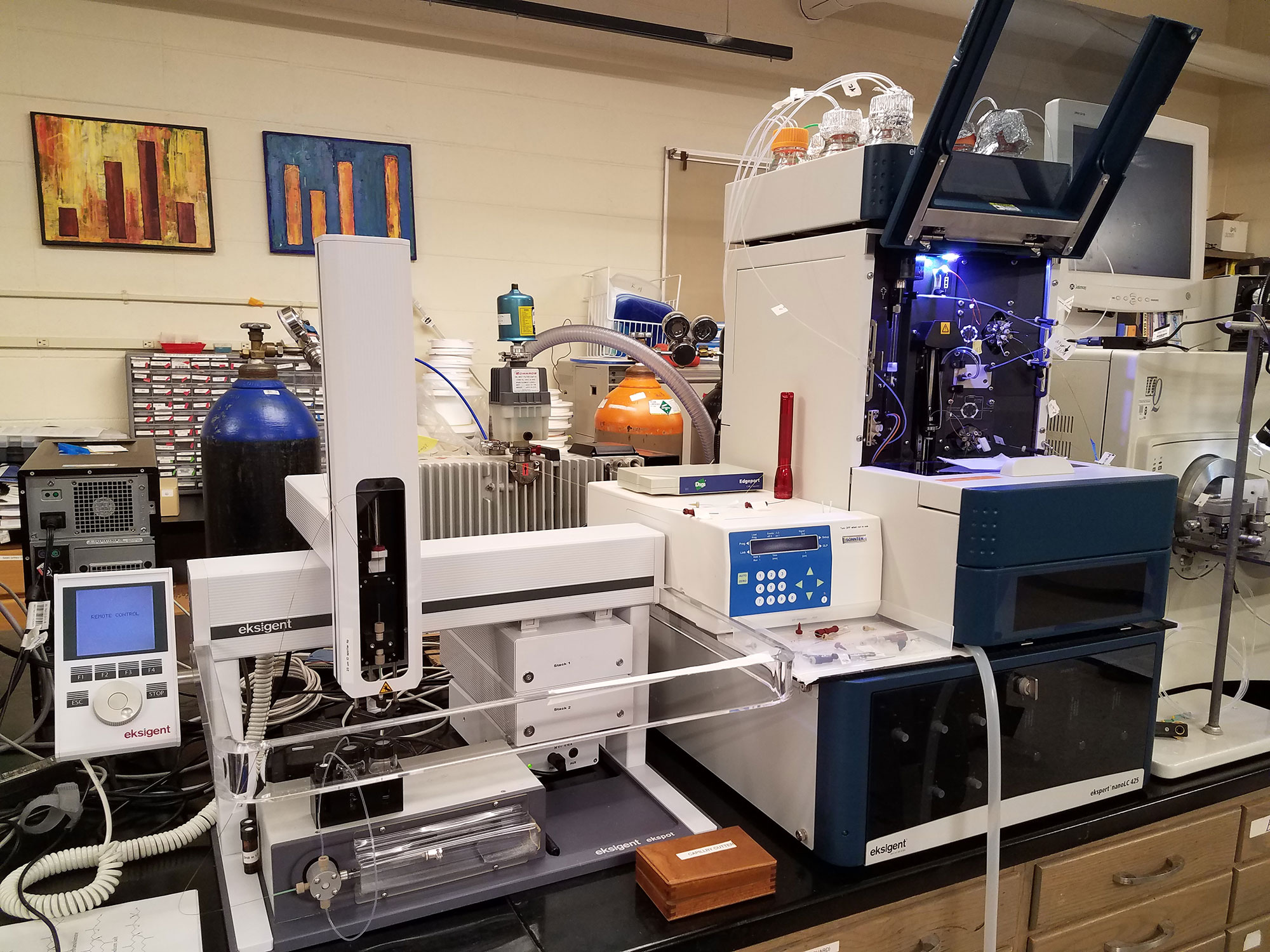 MALDI matrix sprayer for imaging MALDI-MS (TM-SprayerTM; HTXimaging)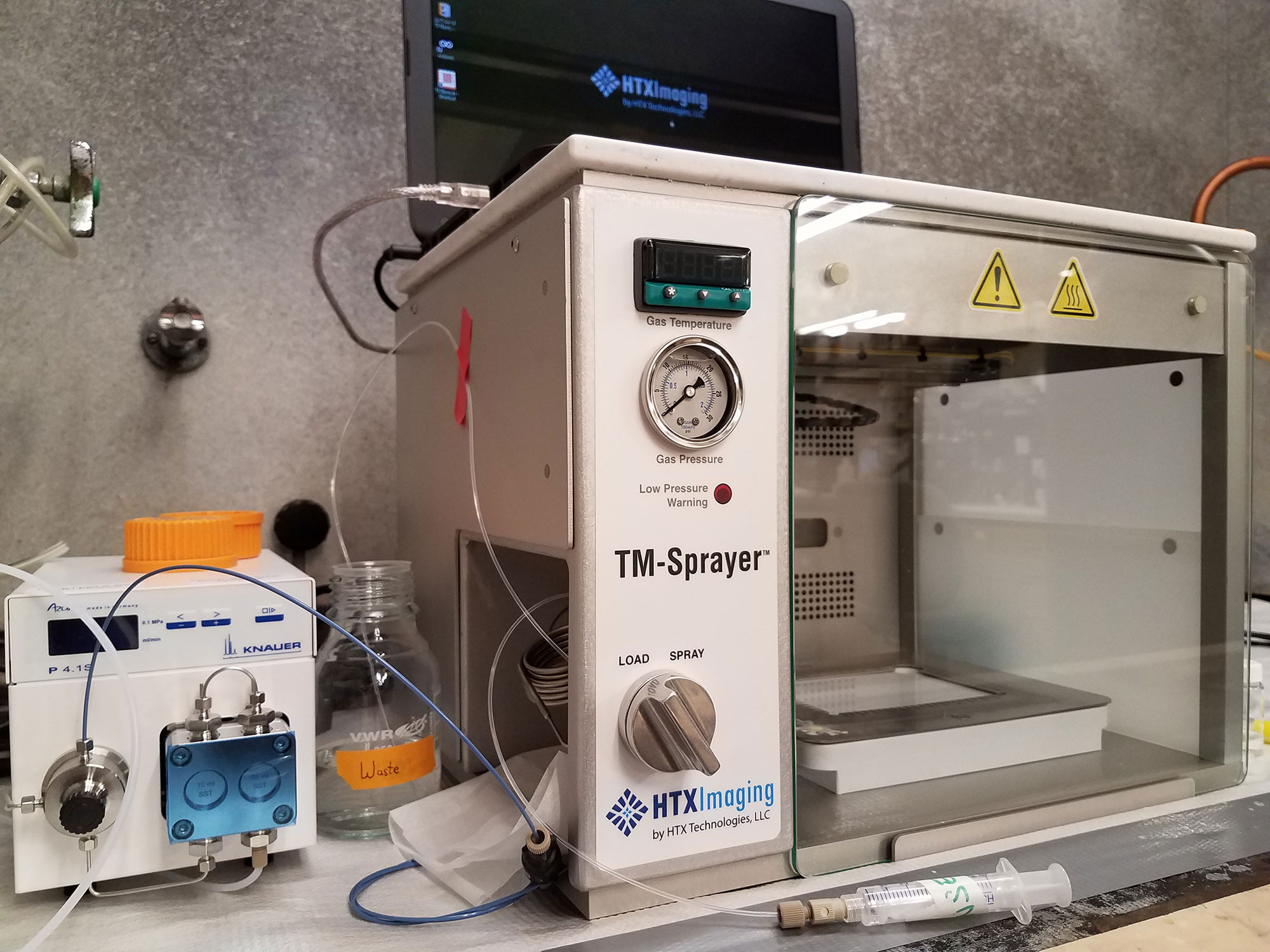 NSF-CMI CHE-1611538
MALDI Time-of-Flight MS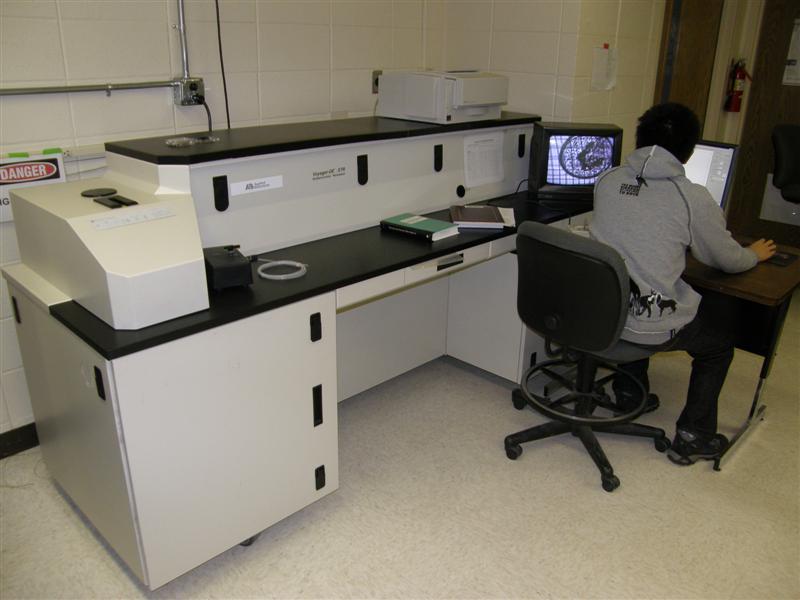 Gas Chromatograph-Mass Spectrometer (GC-M S)  (Voyager DE STR, Applied Biosystems)
Kindly donated by Dr. Dale Patterson of Applied Biosystems
Gas Chromatograph-Mass Spectrometer (GC-MS)  
Electron Ionization and Chemical Ionization, single quadrupole MS with liquid, SPME and head-space injection capabilities (TriPLus autosampler with DSQ, Thermo) (Funds:  NSF CAREER award, 2008)
Microwave radiation heating/microwave flow cell