The College of Business prepares students for careers by providing quality education in business disciplines, creating and disseminating knowledge, and assisting in Wyoming's economic development. The College of Business expects the highest level of integrity from our administration, faculty, staff, students, and alumni.
Vision
The College of Business at the University of Wyoming strives to be the premier provider of ethical business leaders and business/economic scholarship in the areas of ethics, environment, energy, and entrepreneurship in the Rocky Mountain Region. The College of Business is committed to teaching and expanding the frontiers of knowledge in sustainable business practices to benefit the state of Wyoming and beyond.
Philosophy
Promoting excellence, scholarship and progress, the College of Business is dedicated to fulfilling, and exceeding, the mission of the University of Wyoming. It strives to do so by promoting excellence in teaching, internationally recognized intellectual contributions, integration of teaching with scholarship, and service that has tangible impacts on the state and professional community.
AACSB Accreditation
Less than 5% of the world's 13,000 business programs have earned AACSB accreditation. AACSB-accredited schools produce graduates that are highly skilled and more desirable to employers than other non-accredited schools. The University of Wyoming's College of Business is proud to be one of those business schools. AACSB International's accreditation assures quality and promotes excellence and continuous improvement in u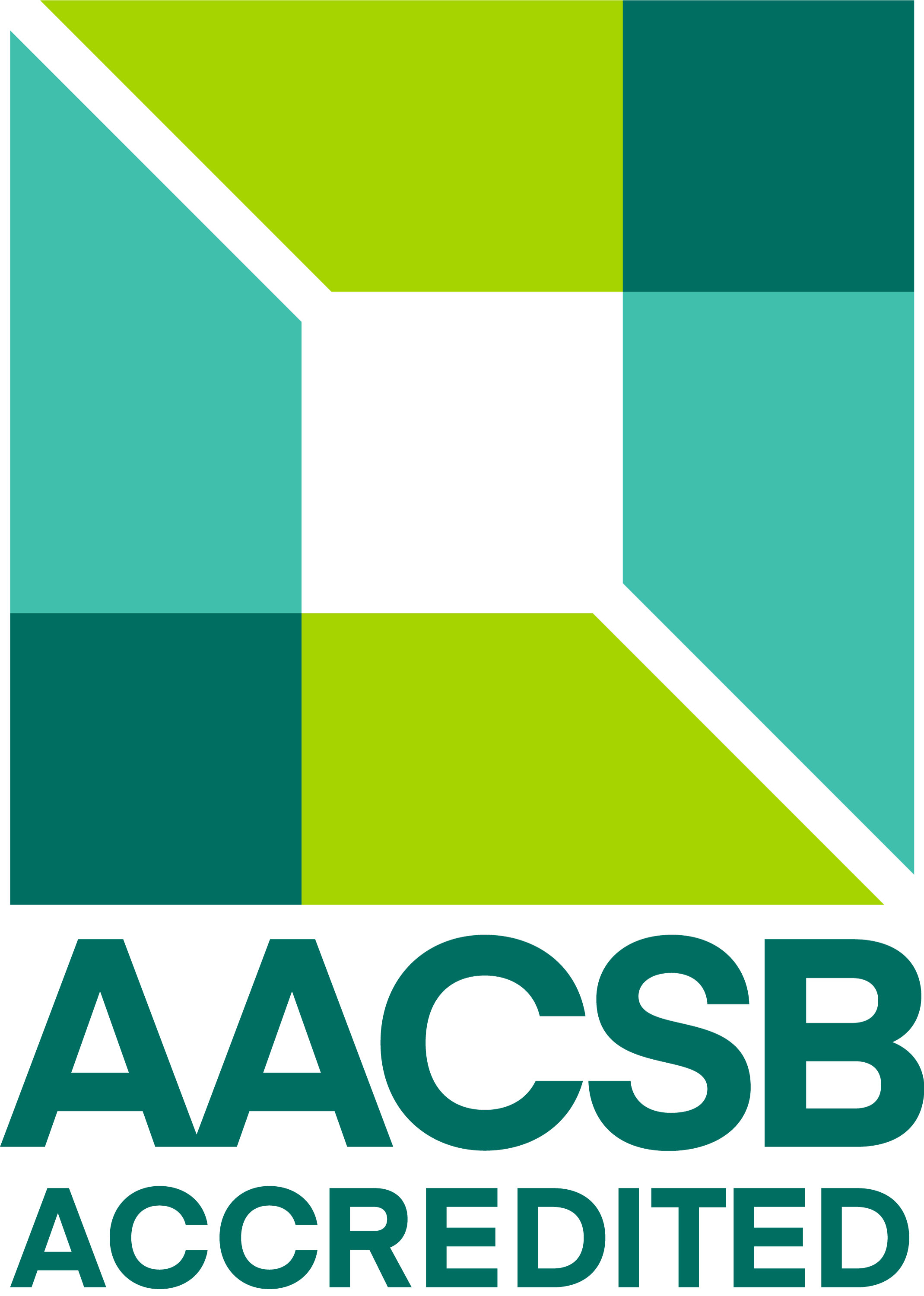 ndergraduate and graduate education for business administration. Why should you care that we're AACSB accredited? It means that we have been found by our own business school peers to have a mission appropriate to management education that is accomplished through relevant curricula, qualified faculty, and effective policies and practices. This has been determined through a rigorous self-evaluation and peer review process.
Accreditation by AACSB International shows that our programs satisfy criteria established and accepted by the management education community. This means that both you and your future employer can be sure that your course of study is current and reflects changes in knowledge and practices generally accepted in the management education community. You're also ensured that your studies will guide you in understanding today's complex business environment.
The Association to Advance Collegiate Schools of Business requires continuous improvement reviews for their accredited institutions which pushes us to continually be one of the top business schools that has the highest quality faculty, relevant and challenging curriculum, and provides educational and career opportunities that are not found at other business schools.